[TOPIC AUTO-LOCKED DUE TO INACTIVITY]
Hi everyone.
I am new to the forum as well as soon to be new Beardy owner
I am preparing the enclosure before i get the BD, and have some questions related to the setup.
The Viv will have
Exo Terra 36x18x24
Substrate will be excavator clay molded over the foam you see in the images.
4x 23w 10.0 in the main fixture ( only have 2 at the moment)
1x 160w Mega ray in the basking spot area ( tryed a 100w and it dosent get nearly hot enough)
1x Exo Terra Light Dome Fixture, 18 cm (basking)
1x Exo Terra Digital Hygrometer center of the viv
2x Exo Terra Digital Thermometer (one for cool side and one for basking)
My question are mainly about the lights.
Are the 4 UVB's Enough with the mesh for this setup, or shoud i cut the mesh under the UVB's out?
is any heat needed for night time, maybe a Ceramic emiter?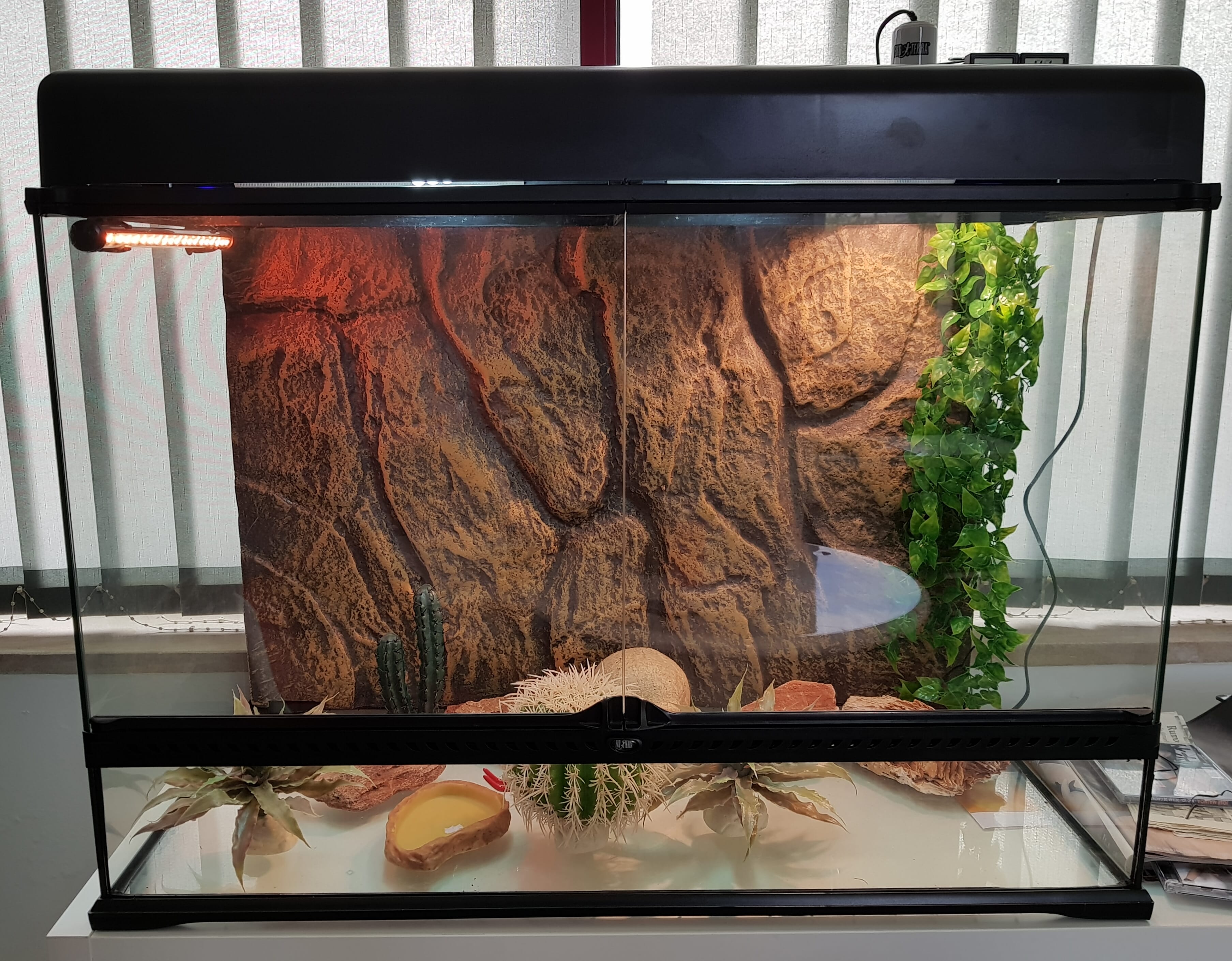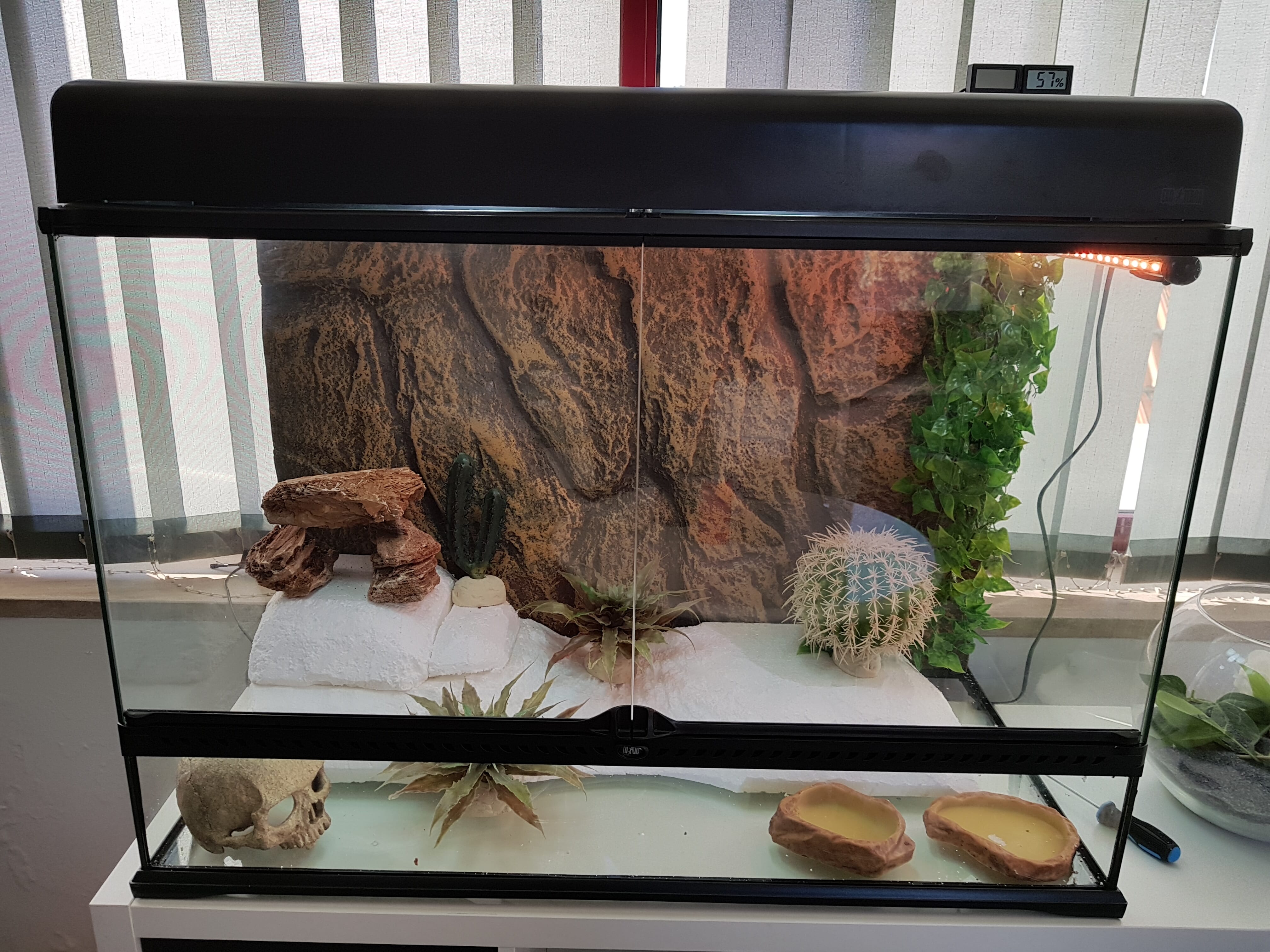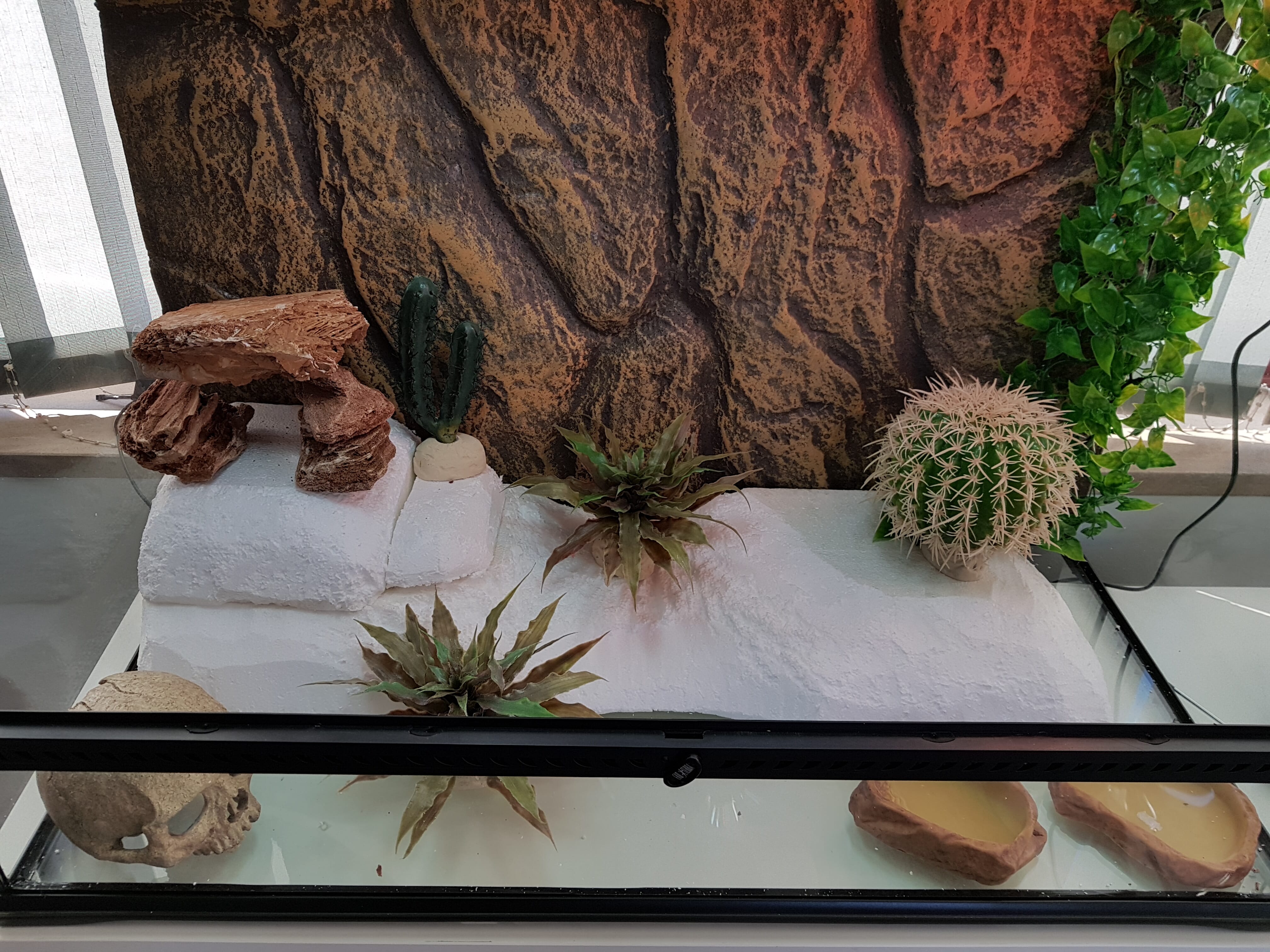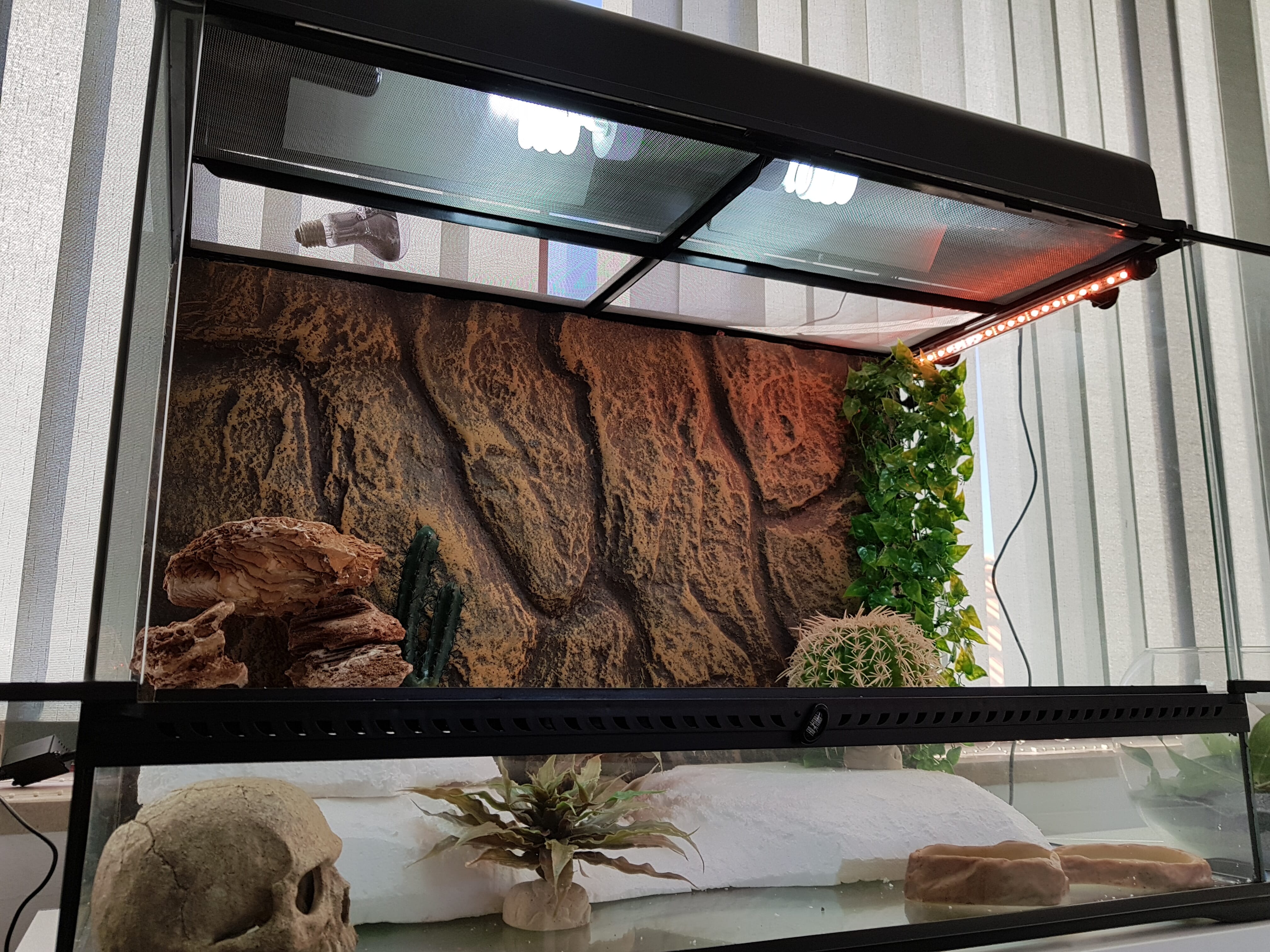 Hope you like how its coming together and any recommendations will be appreciated
regards