This is a sad day for BeardedDragon.org. This morning has brought some bad news. Cailyth passed away last night. In the last month or so, his appetite dropped drastically despite his appearance of being alert and generally healthy. After Brain passed earlier this year, I knew Cailyth's time would be coming in the next year or so. I didn't think it would be quite this soon, though.
Cailyth lived a long 10.5 years! He was the inspiration for the start of this website, and has always been the beardie shown at the top of the site. He was my first bearded dragon, and a great little guy to boot.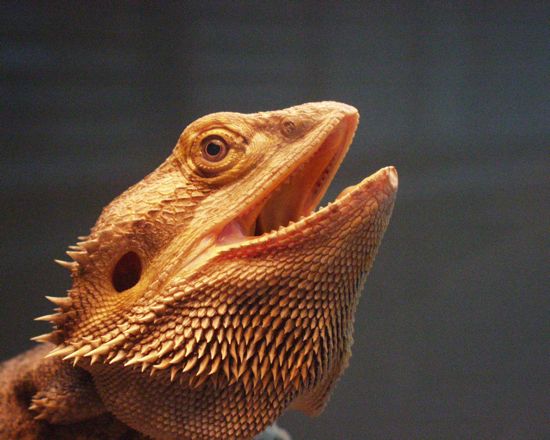 Cailyth helped me provide useful information for other bearded dragon keepers, even if it wasn't the most flattering of things for him...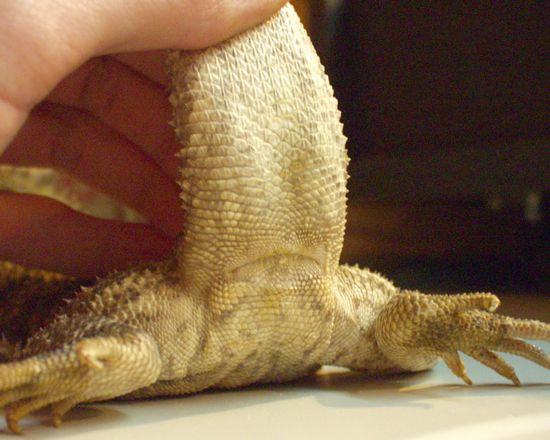 He was playful, but no push over!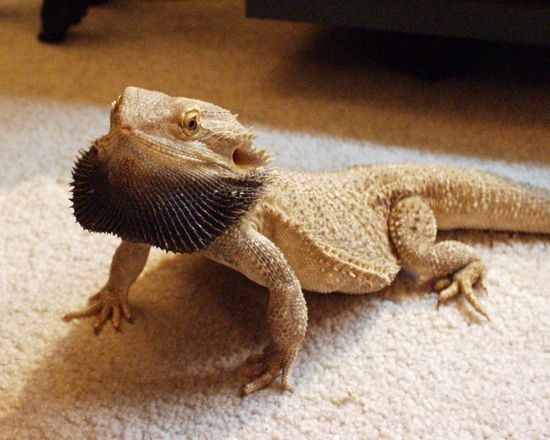 Cailyth was a great bearded dragon and generally enjoyed life. He especially loved his bath time.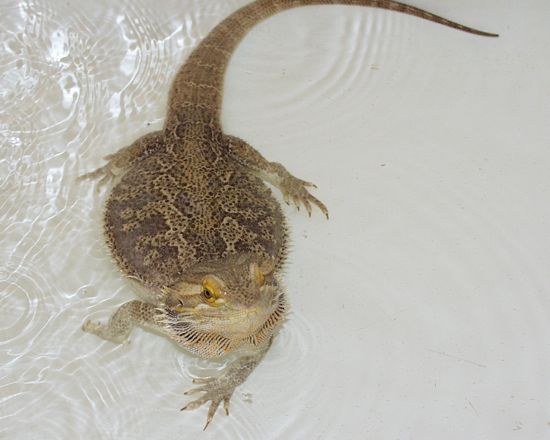 Cailyth's efforts to help others understand more about bearded dragons and their proper care went beyond BeardedDragon.org. Cailyth was featured in a children's book about bearded dragons. I think it went to his head a little, but he proudly posed for his photoshoot.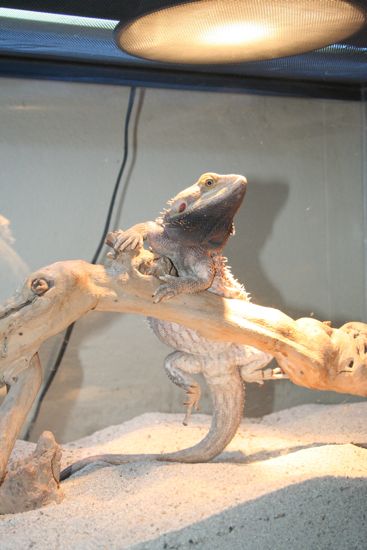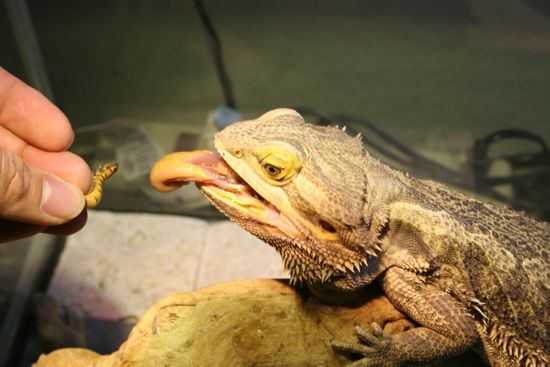 Cailyth will be missed. He provided me with more than 10 years of joy, and provided many other people, through the inspiration he gave, with this website that eventually grew into the community we all know and love today. Using the Wayback machine, anyone can see what the
early version of the website looked like
.
I remember the day I went to the reptile shop, knowing little to nothing about bearded dragons, to pick him out with my girl friend. We looked at a few of them, but he was the one most demanding to be taken home... alert, friendly, and cute as heck... pushing the other baby beardies out of the way so he was most prominently displayed against the glass. Over the years, he has had a few little health scares, but I've always been able to nurse him back to good health. At 10 years old, Cailyth has lived a full bearded dragon life.
Thank you, Cailyth for all you've given to me and to everyone. You will truly be missed... but never forgotten.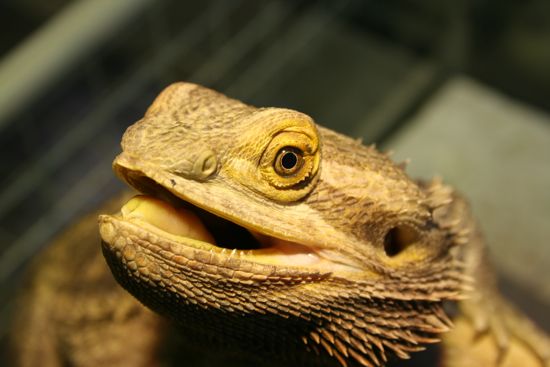 Rest in peace, dear friend.
--------
Edit: I'm adding a very nice tribute for Cailyth put together by Denise Bushnell. Thanks Denise!
IN LOVING MEMORY OF CAILYTH.......
We'll try not to think of your death and weep;
For you're not really gone, though your body sleeps.....
You couldn't stay for always, that is a truth we know.....
But the years passed by so quickly, and then you had to go;
And your life made ours richer,
and your memory makes us smile;
And soon this terrible pain will pass, if we just wait awhile.
We know our tears are normal; we know we need to grieve;
And your presence is still with us, as long as we believe...

We will not dwell on your death with sadness,
but will think of your life and be filled with gladness.
For you're now at peace, and there's no more pain;
You needed to go, to live again;
The good Lord knew you needed rest,
Although you did your very best
To stay by Alex's side, and give him love.....
Now your soul shines down from up above;
Its no longer tied to earthly things,
But can soar in the clouds, on eagles' wings!

Your soul's in every wind that blows;
In each new flake of falling snow;
In each shade of blue, in the endless sky;
In the magical flight of a butterfly;
In each of the forest's muted sounds;
In each autumn leaf as it flutters down;
In each soft star that shines at night;
In the quiet before each morning's light;
In each drop of dew, as it slowly forms;
In each crack of thunder from a coming storm;
In the majesty of mountains tall;
In the murmur of a waterfall;
In every sunset, no two the same;
In every drop of falling rain;
In waves that break on a distant shore;
In all these things, and many more.

When we see the colors of the morning's dawn,
We'll remember you're not really gone.....
You've simply traveled to a better place,
Of endless beauty, time, and space.....
You are part of God's promise of things to be,
and you'll live on, in our memories.......
And one day in the future, we'll meet again,
And until then, you won't be alone......
You'll wait with the others, at Rainbow Bridge.....
Until God brings us home.....


- Denise Bushnell -
December 9, 2009l]