Hello all!! I posted about my little Miss Evie whom was an abandoned classroom pet. Well, I finally have time to sit and introduce our other little rescue.
Without further ado, I would like to introduce you all to Ridley…aka little Prince…aka Duder…aka little man…aka too many cute little nicknames haha.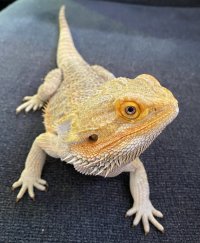 Ridley was a rescue who ended up abandoned in a rental property without food, water, lights or anything. Just a tank and my little man. He was rescued by a university student going to school to be a vet tech. She looked to rehome him and that's where we come into the picture. We drove an hour and a half outside of town to go get him. She informed us that he was NOT well handled and was horribly skittish but other than that he seemed healthy. We took him home and he was so dark and miserable; he gaped and lunged at any hand that would come near his tank.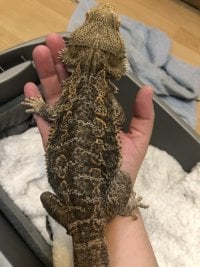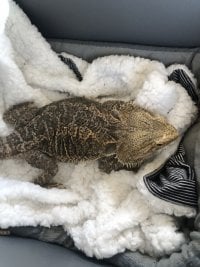 After his 2 week calm down period, and he started basking and relaxing a bit. Still, he would absolutely panic whenever I went to take him out of his tank. He found comfort in my youngest daughter (5 yrs old at the time) and the two of them would sit together. Other than myself, she became the only person he would let handle him. We found he was very uneasy around my husband and men which lead me to believe his original owner was male. It took about 2 weeks for him to not lunge and panic when he was being picked up.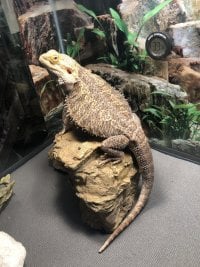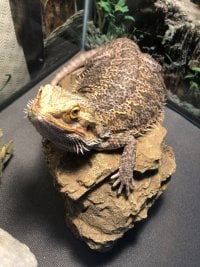 We took him for his first vet visit and while he had a clean bill of health at that moment, he was not without issues…or history. We found out that he hadn't been provided the best of care in his younger years and his growth was stunted because of it. We were told his head shape was very narrow and almost feminine. He also had smaller than normal hemipenes. He had also had mild MBD at some point that contributed to his "stunted" growth. We were given good news that the MBD was caught before it had depleted his long bones. On the flip side, we were given the news that he did however, have multiple healed fractures on multiple ribs. He was also missing the tip of his tail and had a major issue with his wrist. We had to have fine needle aspiration done on his wrist to determine if he had a burst joint capsule or if it could be gout. The results came back as extremely sticky joint fluid. We had X-rays done and it showed that the bones in his hand were crushed and it looked like the head of the bone or bones in the wrist had exploded. He has a permanent lump that is tender him when it becomes inflamed but it comes and goes. We took all this info and got him whatever treatment he needed. Overall, he was healthy and he began to warm up to everyone. He began seeking out attention and finding his favourite spot nuzzled against my neck. His colour improved and he was a new, brighter, happier little dude.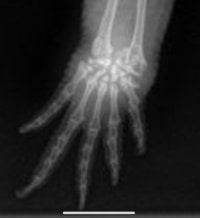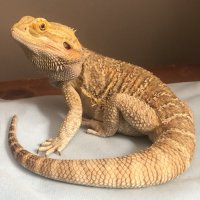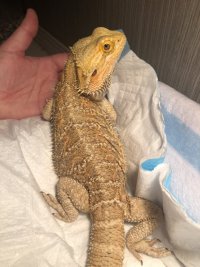 Now, he's a bit older, a lot more cuddlier and a lot more clingy. He's a Mama's boy and watches me like a hawk. He's warmed up to my husband and plays with the kids. He's a goofy little nut with so much love to give. He is a massive cuddle bug and is happiest when he has a body to be on. While we are still struggling with his arm, we know he is now getting the absolute best care he could be getting and all the love he deserves!!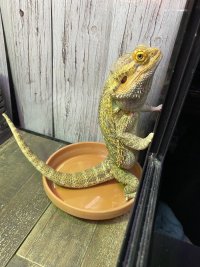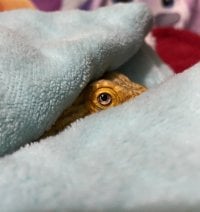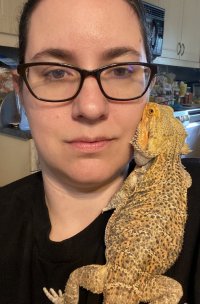 Last edited: