FYI all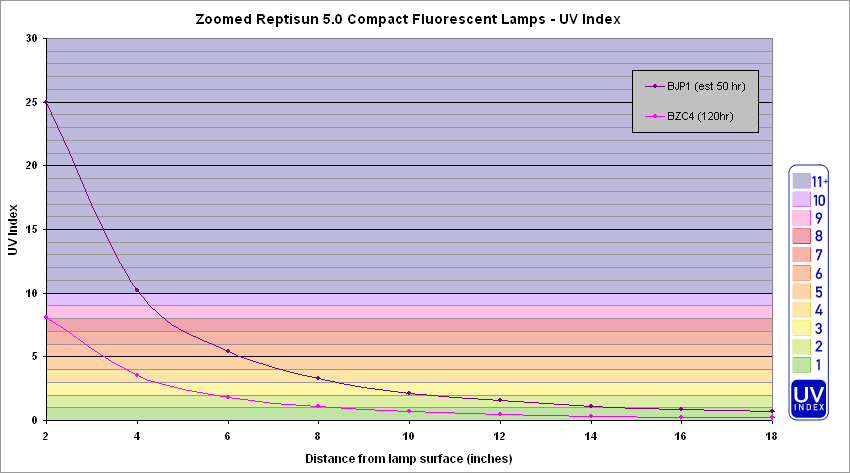 UVI shown in the chart at 3.5" from the source is inside the range wild bearded dragons routinely experience mosyt days in summer in their natural range.
The UV Index at solar noon In Australia is generally in the range of 12 and values above 11 are considered extreme. In Australia, peak daily values in summer are regularly in excess of UV Index 14, and can reach UV Index 17 at more northern latitudes (north of the Tropic of Capricorn ( draw a line though Rockhamption QLD- Alice Springs NT- Hedland WA ).
Chart doesn't address the surface temperature of the UV source at all.