test
17 AUGUST VIC
Coronavirus deaths rise by 25 in Victoria as the state records 282 new cases
Victoria has recorded 282 new cases of coronavirus and 25 further deaths, making it the state's deadliest day since the pandemic began.
Victorian Premier Daniel Andrews said 22 of the 25 deaths were linked to aged care outbreaks.
Victoria's previous highest daily coronavirus death toll was 21, recorded last Wednesday.
But in a sign of hope, today was the second consecutive day where new case numbers were under 300.


Yesterday Victoria recorded 279 new coronavirus cases and 16 deaths, pushing the state's COVID-19 death toll over 300.
Eleven of those 16 deaths were linked to aged care.
Mr Andrews yesterday pleaded with Victorians to get tested, saying there was "every chance" even mild symptoms could be coronavirus.
"There's so little flu in the Victorian community this year because of a range of things, not least of which distance, hand hygiene, all of those restrictions and measures we've put in place," he said.
"If you've got symptoms, cold or flu-like symptoms, there's every chance you've got this virus."

Although the daily case numbers continue to fluctuate, the state's seven-day average of new case numbers is going down.

Victoria's state of emergency, which provides the legal framework for the Government to enforce coronavirus restrictions, has been extended until September 13.
Mr Andrews said it was too early to tell whether some restrictions could be eased after the six-week lockdown.

Meanwhile, the inquiry into what went wrong in Victoria's hotel quarantine program will start hearing evidence today, with experts, including epidemiologists, expected to appear first.
In his opening statements to the inquiry last month, senior counsel assisting the inquiry, Tony Neal QC, noted "comments made by the Chief Health Officer [Brett Sutton] to the media have suggested that it may be that every case of COVID-19 in Victoria in recent weeks could be sourced to the hotel quarantine program".

https://www.msn.com/en-au/news/australi ... d=msedgdhp
FAMILY VIOLENCE
Andrews government allocates $20.41m boost for family violence services
Minister for Prevention of Family Violence Gabrielle Williams announced an additional $20.4 million in funding for support services that target the perpetrators of family violence.

Victoria's Prevention of Family Minister Violence Gabrielle Williams announced the additional funding on Monday and acknowledged "home is not a safe place" for a number of Victorians currently in lockdown

"This investment will essentially get more perpetrators of family violence into alternative accommodation which … supports victim survivors of family violence to be able to remain safely in their own homes," she said.

Ms Williams said in times of crisis and disaster there was an increase in domestic violence, and the Men's Referral Service had seen an 11 per cent increase in demand over the past four weeks, compared to the same time last year.

But she also said that during coronavirus lockdowns there had been a decrease in the number of people reporting family violence.

"That's not unexpected, partly because there are more limited opportunities to reach out for help when you are confined to your home," she said.

"If you are experiencing family violence, if you are unsafe in your home, it is perfectly legitimate to leave — you will not be fined."

In the past month, the Men's Referral Service has reported an 11 per cent increase in calls compared to last year.
The $20 million would enable 1500 perpetrators of family violence, or people who believe they are at risk of using violence, to leave their homes and move into short or long-term accommodation options, Ms Williams said.

https://www.msn.com/en-au/news/australi ... d=msedgdhp
. [/QUOTE[
https://www.msn.com/en-au/news/australi ... d=msedgdhp
QUARANTINE INVESTIGATION
Victoria's hotel quarantine inquiry to examine genomic testing in hunt for 'patient zero'
The inquiry into what went wrong in Victoria's hotel quarantine program will start hearing evidence today, with experts, including epidemiologists, expected to appear first.

In his opening statements to the inquiry last month, senior counsel assisting the inquiry, Tony Neal QC, noted "comments made by the Chief Health Officer [Brett Sutton] to the media have suggested that it may be that every case of COVID-19 in Victoria in recent weeks could be sourced to the hotel quarantine program".

The judicial inquiry into Victoria's hotel quarantine program will on Monday examine evidence from the Melbourne health institute whose genomic testing could shed more light on the source and spread of the state's second wave.

The inquiry, called by the Victorian government after "unacceptable infection control breaches in hotel quarantine" and chaired by Jennifer Coate, confirmed on Sunday it had added an extra two days of hearings to its schedule for the week.

It means that security companies and return travellers subject to the $80m hotel quarantine program could be expected to give evidence on Thursday and Friday as part of hearings set to probe the experiences of "being in hotel quarantine and working in the hotel quarantine program".
Two public health experts will give evidence on Monday: Professor Ben Howden of the Doherty Institute, and Professor Lindsay Grayson of Austin Health and Melbourne University.

The Doherty Institute is responsible for genomic testing that the premier, Daniel Andrews, and the Victorian chief health officer, Brett Sutton, have referenced in their public comments on the spread of the virus from out of hotel quarantine.

Sutton has said it is this research that suggests a significant proportion – if not all – of the second-wave infections may have originated from hotel quarantine. Andrews said in June that the same work had traced a number of cases from hotel quarantine to Melbourne's northern suburbs.

However, Andrews and Sutton have declined to release the genomic testing, citing the Doherty Institute's ownership of the research.

On Tuesday, Dr Charles Alpren, an epidemiologist at the Department of Health and Human Services, will face questions about state authorities' infection control, contact tracing and epidemiological work.

The appearance of security companies before the inquiry is highly anticipated given the Victorian government's decision to rely on private security guards has been a major point of contention.

In July, Andrews said he accepted there had been "unacceptable infection control breaches in hotel quarantine" but he has otherwise broadly deflected questions on the topic, arguing the inquiry has been set up to establish who was responsible for that decision and to evaluate the consequences of the move.

It prompted an extraordinary intervention earlier this month from Coate, who said the inquiry's work did not prohibit political leaders or other officials from speaking publicly about the hotel quarantine program.
Some media reports have carried unsourced rumours suggesting that a key factor in the spread of the virus from outside the hotel quarantine program was an alleged breach where a security guard had sex with a return traveller.

The claim has never been proven and a report in the Age on Friday suggested that despite claims to the contrary, the first person to test positive at the Rydges Hotel was a hotel manager, not a security guard.

Andrews said on Friday he did not know who the so-called "patient zero" of the Rydges outbreak was.
"I think that whole notion that we could necessarily have, to that degree of certainty, clarity about one particular person, I don't know the science would ever lead you to that. It could, but it may not," he said.

A full witness list for this week's hearings, which were pushed back due to stage four restrictions, is yet to be released.


https://www.msn.com/en-au/news/australi ... d=msedgdhp

Melbourne hotel quarantine inquiry hears returned travellers connected to APPROX '90 % of Victoria's COVID-19 outbreak

Key points:

Genomic sequencing showed the state's outbreak could be traced to returned overseas travellers

The inquiry is looking at how the quarantine program was run, and why private security was hired

An expert says online training modules for guards were "confusing" and "misleading"

Nearly all of Victoria's current coronavirus cases can be linked back to returned travellers, an inquiry into Victoria's hotel quarantine program has heard.

The first day of evidence at the inquiry also heard there was confusion about who was running the program, and guards were given "inappropriate" training advice.

Professor Ben Howden, a director at the Doherty Institute, said genomic sequencing data showed more than 99 per cent of Victorian cases at the end of July could be traced back to three "transmission networks".

Professor Howden said the three networks had similar characteristics — initial cases were made up of returned travellers, before cases spread through the Victorian community.

He said the Doherty Institute's sequencing had looked at 46 per cent of the state's cases up until July 23.

"We're incredibly confident about the accuracy of that clustering," he said.

Professor Howden did not specifically link the transmission networks to Victoria's hotel quarantine program or other locations, however at the end of March the Federal Government ordered all returned overseas travellers into mandatory quarantine programs run by the states.

According to Professor Howden's witness statement, the first network of 91 cases was identified in March and "expanded rapidly throughout May". However cases had died out by May 30.

The second network was the largest, making up 1,705 sequenced cases. It was first identified in mid-May in a group of returned travellers, leading to 17 further clusters.

The third network of 27 cases and a linked cluster of 65 cases were identified in returned travellers in June, leading to further community cases into July.

'It was not clear who was in command'

The inquiry, chaired by former judge Jennifer Coate, is investigating who was in charge of Victoria's hotel scheme and how it was run.

On Monday, counsel assisting the inquiry Tony Neal QC said the program "fell short of its goal" to prevent COVID-19 spreading into the community.

"There is material suggesting for some participants in the program, it was not clear who was in overall command of the operation," he said.

"From the very beginning it seems there were multiple and potentially overlapping areas of responsibilities between departments."

Mr Neal said "steps were set in train" for the program at a meeting at the Victorian State Control Centre on March 27, in time for the first arrivals to be placed into hotel quarantine on March 29.

He said the inquiry would seek to determine how the program was structured and who was ultimately responsible for its operation, why private security firms were hired to oversee returned travellers, and what improvements could be made if hotel quarantine was required in future.

Mr Neal said the inquiry had received more than 180,000 pages of documents from government agencies, private operators and individuals linked to the hotel quarantine scheme.

Guards given 'confusing' and 'inappropriate' training advice

The inquiry also heard guards from private security companies, hired to oversee hotel guests, were required to complete a federal government training module online, which said wearing a mask in public "won't help to protect you from infection".

The module, titled 'How to protect yourself and the people you are caring for from infection with COVID-19', was not updated until the end of July.

Professor Lindsay Grayson, the director of infectious diseases and microbiology at Austin Health, described the module as "confusing".

"Clearly this is misleading for health workers or quarantine staff if they thought they didn't need to wear a mask," he said.

Professor Grayson told the inquiry the virus was usually spread through larger droplets from coughing and sneezing, meaning the use of masks was "crucial", while goggles or safety glasses prevented droplets from getting in the eyes and disposable gowns protected clothes from contamination.

He said it was possible COVID-19 could be spread by people touching surfaces with droplets on them, and there was some evidence people could catch the virus from airborne "droplet nuclei" that travelled further than one metre and lingered in the air.

Covid training for security WAS 'misleading'

<< HAD SOMEONE WHO WAS COMPETENT PUT THE INDUCTION FOR GUARDS , THIS WOULD NOT HAVE HAPPENED >>

Poor advice on use of personal protective equipment for security guards in hotel quarantine from both the state and federal governments was "misleading" and "inappropriate," the inquiry into the program heard on Monday, as evidence suggested 99% of cases could be linked back to outbreaks in the hotels in late May and early June.

On the first day of hearings for the Victorian hotel quarantine inquiry, being overseen by former judge Jennifer Coate, a training module on Covid-19 that personnel working for security contractors in hotel quarantine were required to undertake was examined by the director of infectious diseases at Austin Health, Prof Lindsay Graham.

Graham said the module, which he reviewed in July, appeared to be more geared towards the general public.

Grayson said it said he took the test like this in July.

It was reliable for the general community, but not for people in health settings. pic.twitter.com/PCaoojq4Hk
— Josh Taylor (@joshgnosis) August 17, 2020


In line with early advice for the general public at the time, one slide in the training suggested, in July, that mask use was not required, and a quiz at the end marked users as incorrect if they said that everyone should wear masks to prevent Covid-19.

Grayson said the mask advice at the time was not correct for people working in settings looking after people who were potentially Covid-positive.

"Clearly this is misleading for healthcare or quarantine staff, if they thought they didn't need to wear a mask when I would consider it crucial if they were likely in contact with a potentially infectious patient," he said.

On PPE use, Grayson said there was no information other than to seek information from local authorities.

"My assessment of this training module is that it's hard to know who their target audience is, and elements of it – and the majority of it – is like a training module for the general public, rather than someone who is going to come into direct contact [and] will indeed be responsible for managing Covid patients," he said.

The mask guidelines were later updated, but Grayson said the new guidelines, which ask people to wear masks in areas where there is local community transmission, would be confusing to most people because most people would be unaware of where there is local community transmission.

"I think this is unhelpful," he said. "It could be better targeted."

Victorian advice recommended against PPE

On the afternoon of the first hearing day, Arthur Moses SC, acting for private security firm Unified Security, showed Grayson a document provided by the Department of Health and Human Services in Victoria regarding use of PPE in hotel quarantine.

The document stated no PPE was required for security guards escorting guests for exercise breaks, or fresh air, or when bringing in new returned travellers, or interacting with them on the hotel quarantine floor.

It was only recommended when 1.5m distance could not be observed.

Grayson said for each of these scenarios, even where 1.5m could be observed, recommending no PPE was "inappropriate" because use of PPE would minimise the risk of transmission of Covid-19.

"They should have a gown, and a mask, eye protection, and ideally if they're going to handle objects that belong to individuals that they wear gloves because those objects may be contaminated and cause transmission," he said.

Almost 100% of cases linked to hotel outbreaks

In the afternoon, the inquiry heard that based on the genomic sequencing data collected on cases since Victoria's second wave, almost all cases appear to stem from returned travellers kept in hotel quarantine with Covid-19.

Professor Ben Howden, who heads up the Doherty Institute's microbiological diagnostic unit, told the inquiry that bar a few, all current cases in Victoria could be linked back to returned travellers in May.

"…Over 99% of all current cases in Victoria for which we have genome sequence data derived from transmission network two predominantly, as well as transmission network three, as well as cluster 45A," he said.

Howden showed the inquiry the cases prior to late May and early June had no links to cases later on, indicating the earlier cases were not the source of the outbreak, while at the time in late May and early June, outbreaks were being recorded in hotel quarantine in the Rydges on Swanston and Stamford Plaza.

In his opening statement to the inquiry, senior counsel assisting, Tony Neal QC, revealed that ministers – along with senior public officials, those involved in setting up and overseeing hotel quarantine, security guards, nurses, authorised officers and cleaners – would give evidence before the inquiry in the coming weeks.

There are now more than 180,000 pages of documents submitted to the inquiry, and Neal said evidence provided suggested there was a lack of clarity around which departments – between the health department and jobs department and Emergency Management Victoria – was responsible for which part of the program.

"From the very beginning, it seemed, there were multiple and potentially overlapping areas of responsibility between departments," he said.

Neal said some evidence suggested the command structure of the program was not at all clear.

"For some participants in the program, it was not clear who was in overall command of the operation."

He said a recurring theme was the need to balance the public health imperative against the personal and medical needs of the more than 20,000 returned travellers, the majority of whom did not have Covid-19, and the 14 days' lockdown was a severe imposition on them.

He said the program also demanded much on those who were working within it, working long hours and often working outside their area of expertise.

Neal said the first two days of hearings would focus on the nature of Covid-19 as an illness, and the extent to which infections now seen in Victoria could be traced back to international travellers.

On Thursday and Friday, the inquiry would examine the experience of being in quarantine and the experience of working in the hotel quarantine program, but a witness list has not yet been released.

On Monday, the Victorian premier, Daniel Andrews, said he had not yet been called by the inquiry, but if he was then he would be there.

https://www.msn.com/en-au/news/australi ... d=msedgdhp

Doctors warned Victoria's health department about hotel infection control dangers before coronavirus spread

Frontline doctors warned about infection dangers inside Victoria's hotel quarantine program more than a month before workers started catching COVID-19, but the state's health department never responded to their concerns.

An ABC Four Corners investigation can reveal the Australian Medical Association wrote to Victoria's Department of Health and Human Services (DHHS) on April 15, recommending a range of infection control measures to stop returned international travellers transmitting the deadly virus to workers and members of the public.

The emails, seen by Four Corners, were written after frontline health workers involved in the care of COVID-19 patients in hotel quarantine began raising concerns.
"We had a whole host of concerns around how the hotel quarantine system was being managed, in terms of resourcing and also in terms of the protocols being used," AMA Victorian president Julian Rait said.
"The department wasn't really perhaps as conscious of the need to have the proper infection control protocols around the security personnel.

"We really needed to have someone checking the compliance of their behaviours to make sure that they followed the right processes."

Associate professor Rait said they were concerned about travel arrangements for COVID-19-positive patients from the quarantine hotels who were getting medical checks at hospital emergency departments.
"Often they could be transferred in the appropriate ambulance but would need to find their own way back to the hotels themselves. And that would involve either a taxi, an Uber, or even, prevailing upon family members," he said.
He said this created the potential for cross-infection to the drivers and other people in the community.
The AMA also suggested that staff in all hotels use hospital-grade personal protective equipment, wear scrubs while on duty and split returned travellers into separate quarantine zones depending on whether they had tested positive for COVID-19.

Associate Professor Rait was dismayed when the department did not respond to the recommendations.
"We were obviously disappointed that those suggestions, given in good faith, were not subsequently followed," he said.
Video of guards sleeping on shift
In late May, a hotel quarantine breach at the Rydges on Swanston marked the start of a deadly wave of infection that forced Victoria into an economically crippling second lockdown.

Four Corners has established the first case at Rydges was a hotel staff member that worked an overnight shift in the lobby doing tasks including cleaning.

The following day, a guard working at Rydges under the security company, Unified, also tested positive. Four more Unified guards working at the hotel subsequently tested positive and a month later, 14 guards working under MSS security at the Stamford Plaza also became infected.

A spokesman for Unified Security told Four Corners it's unclear how the guards caught the virus but they had shared a supposedly COVID-free area with other service providers and hotel personnel.

Unified said it also provided security guards to quarantine hotels in New South Wales where there were no quarantine breaches.

A spokesman said the key difference between NSW and Victoria was the "control and command structure."

Victorian Premier Daniel Andrews has conceded it is not clear which department was in charge of the hotel quarantine operation. However, DHHS placed an "authorised officer" in each hotel to oversee infection control.

Four Corners has obtained photographs and a video of security guards sleeping on the job at another quarantine hotel in Melbourne where Unified Security operated.

The company said the guards were terminated after the photos were reported to management.

Security guard says he was given one mask for 12-hour shift
A security guard, "Peter", has told Four Corners he quit after one shift at the Novotel on Collins hotel in April because he was worried about catching COVID-19.

Peter did not want to be identified because he still works in the security industry.
He said he received no infection control training before being posted in a corridor on an upper level of the hotel and was told to stop returned travellers from leaving their rooms.
"All I know about COVID is from television, not from the security company. No training whatsoever," he said.

Peter started to feel unsafe when guests without face masks were escorted past him in the hotel's corridors.
"They don't have any protective gear; they don't have a mask. And they're not far from more than one foot from us," he said.
"I have a family waiting for me at home … I don't want to pass this disease on to them."
Peter said he was given a single pair of gloves and face mask to use for the entire 12-hour shift, which he removed for a coffee break at a nearby 7-Eleven but put back on when he returned to the hotel.

According to DHHS advice, disposable masks should be discarded after one use.

Peter was recruited by a subcontractor for Unified Security.

Unified Security said its guards were provided with "ample" supplies of PPE — including three face masks per shift, unlimited gloves, and one pair of reusable eyewear.

The company said its guards were all required to do an online training course on infection control which was followed up with face-to-face training.

But multiple guards working under Unified have told Four Corners they did not receive any training.

Hotel guest worried about guards' potential exposure to virus
Queensland nurse and clinical research co-ordinator Christine Cocks was quarantined with her husband at Rydges in April after the couple contracted COVID-19 on the Greg Mortimer cruise ship that had returned from the Antarctic.
"When we heard that one of the security guards had tested positive, the reaction from both of us was, 'well, I'm not surprised'," she said.

Ms Cocks said she witnessed a range of concerning behaviour among security guards at the hotel.
"From our window, we could watch them arrive at 6:00am in the morning — two cars, eight guards would all get out to start their shift," she said.
"That would've been the first thing that you would've stopped, that they would be travelling in a car together to come to work."

Ms Cocks was worried about the guards' potential exposure to the virus.
"The guards that didn't have their gowns on would be wearing gloves and masks, but that doesn't necessarily protect you," she said.
"It takes a mindset and an education to understand the nuances of non-transfer of pathogens."

The United Workers Union, which represents security guards, has cautioned against blaming individual guards for infection breaches.
UWU National Secretary Tim Kennedy said governments have become too reliant on private security guards as part of a broader trend of outsourcing essential services.
"It's been based on the fact that the private sector is more effective and proficient, and what this crisis has shown us is that they're neither," he said.
"They're very good at extracting profit and moving risk onto individual workers. What the pandemic has shown us is they've moved risk not only onto individual workers, they've moved the risk onto all of us. And now we're all paying the price of this COVID pandemic."

An inquiry is now investigating the problems that plagued Victoria's hotel quarantine program, and whether the current outbreak can be entirely traced back to its failings.

It starts its first substantial hearings today.


https://www.msn.com/en-au/news/melbourn ... d=msedgdhp

Ministers, quarantine staff set to be called to inquiry

A DHHS epidemiologist, Dr Charles Alpren, is due to give evidence on Tuesday, while guests and people who worked within the hotel scheme are set to appear before the inquiry on Thursday and Friday.

Mr Neal said government ministers would also be called to the inquiry, but no specifics were provided.

Today's inquiry kicked off hours after the Victorian Government announced the state's highest daily death toll of 25, and 282 new cases in the last 24 hours.

More than 300 Victorians have died after contracting COVID-19, and nearly 8,000 active cases remain.

Ms Coate is expected to deliver findings in November.

The hearings are separate to a state parliament inquiry, run by the Public Accounts and Estimates Committee, which is also looking into the Victorian Government's response to the pandemic.

https://www.abc.net.au/news/2020-08-17/ ... s/12564676

Wilson Security accused of Victorian hotel quarantine contract 'cover up'

A security company contracted to provide guards for Melbourne's COVID-19 quarantine hotels potentially breached its agreement with the Victorian Government, with an email suggesting it failed to inform at least one of its subcontractors of its obligations.

Wilson Security then attempted to conceal this failing by asking the subcontractor to backdate documents for the Government.

Wilson made the backdating request in an email, provided to 7.30, nine weeks after its subcontractor had hired guards to work in a quarantine hotel.

Victoria's former chief crown prosecutor, Gavin Silbert, has reviewed the correspondence.

"It was an attempt to cover up, effectively, by Wilson," he told 7.30.

"Wilson are trying to cover their tracks and to cover themselves from any sort of legal liability and any sort of blame."

Subcontractors must 'agree to the same obligations'
In March three private security companies, MSS, Unified and Wilson Security, were contracted at short notice by the Victorian Government to provide hundreds of guards to work in quarantine hotels.

Subcontracting was allowed under the Government's agreement with Wilson, obtained by 7.30, but the security company was meant to pass on its obligations of training and infection control to every subcontractor.
"They must agree to the same obligations and that's got to be consented to prior to the subcontracting," Mr Silbert said.
"And if Wilson subcontract without the prior approval of the Victorian Government, they're in breach of the agreement."

Hotel quarantine is the suspected source of Victoria's second wave of COVID-19, which has seen thousands of new cases and hundreds of people die. An inquiry into the program's potential failings started hearing this week.

Subcontractor not aware of the obligations
Within hours of the Victorian Government announcing an inquiry into hotel quarantine on July 2, Wilson sent an email to the subcontractor.
"Wilson is asking the subcontractor on the 2nd of July to sign an acknowledgement that they were aware of the obligations as at the 30th of April," Mr Silbert said.
"The request was to backdate the acknowledgement by the subcontractor that they were aware, as at the 30th of April, of the obligations that were being subcontracted to them.
"The subcontractor refused to sign such an undertaking and in an email to Wilson said that they could not sign it because they were simply not aware of the obligations and the conditions that they were bound by as at the 30th of April, and that they couldn't backdate from the 2nd of July."
<< CLEARLY CASE OF FRAUD ON THE PART OF WILSON SECURITY , A POLICE MATTER >>
Mr Silbert said the revelation did not just reflect badly on Wilson Security.
"It also suggests a sloppiness on the part of the Victorian Government, not having insisted on seeing written consents and agreements to be bound by the agreement by the subcontractor prior to consenting to the subcontract being entered into," he said.

Messages highlight concerns over guards' behaviour
In a statement, Wilson told 7.30 all contractors had agreements in place before commencing work on the hotel quarantine program and were aware of their obligations and duties.

Wilson Security had no positive cases of COVID-19 in its quarantine hotels, unlike MSS and Unified Security which looked after the Stamford Plaza and Rydges on Swanston where multiple guards were infected.

But WhatsApp messages provided to 7.30 reveal Wilson still faced its own issues in managing guards.

In one of the messages, another of Wilson's subcontractors suggested an investigation was launched by the Victorian Department of Health and Human Services (DHHS) after a guard was caught speaking to a guest with the door open.

A separate message flagged concerns guards were breaching isolation rules and engaging with guests at "a hotel project".

Wilson told 7.30 it "identified and acted swiftly in addressing all matters arising during the program to ultimately contain the spread of COVID-19".

Subcontractors contacted by 7.30 declined to comment on whether Wilson asked them to backdate any documents.


https://www.msn.com/en-au/money/markets ... d=msedgdhp
https://www.msn.com/en-au/news/australi ... d=msedgdhp
TO BE CONTINUED ?
When posting issue resolved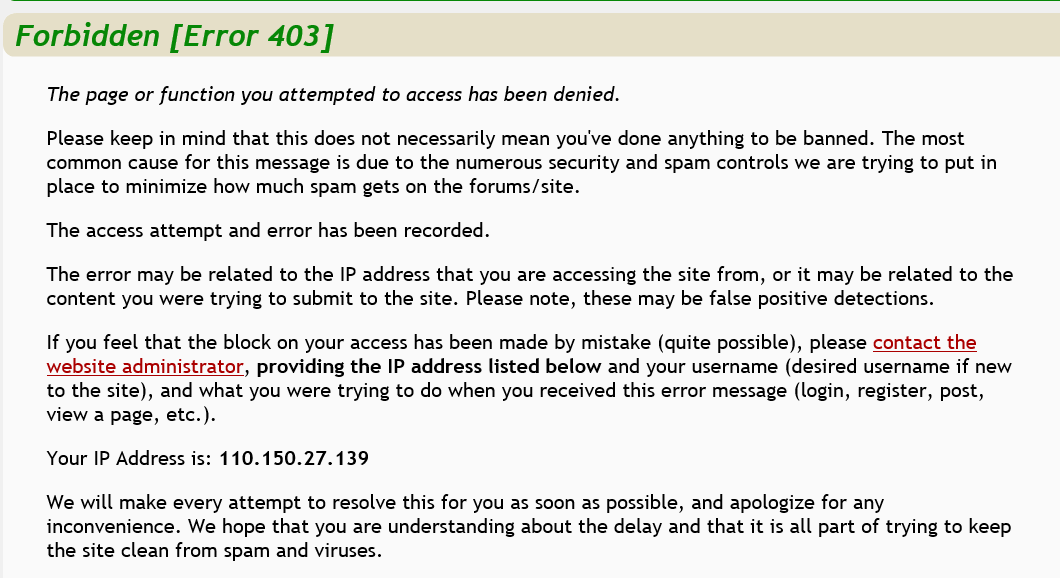 Been trying to cut and paste segments of text from Word docs to the thread
see
viewtopic.php?f=8&t=256216
viewtopic.php?f=8&t=256215
SEEMS I can add small additions of text and images and links , but the board spits the dummy if I try to add a large box of text ( appending this post , and as separate "continuation" post mmm?? strange ).
I have already posted my 17 August updates as DROPBOX links to the docx files I've saved these edited / combined / merged news reports in .
Please let me know if you prefer to see big long posts , OR simply to see the Dropbox versions of my word docx files to open and view if you want to read the news I've posted.