She has arrived! (At least I'm calling it a she until I know for certain). She's super cute! I'm not settled on a name yet, but here are a couple of pictures of her.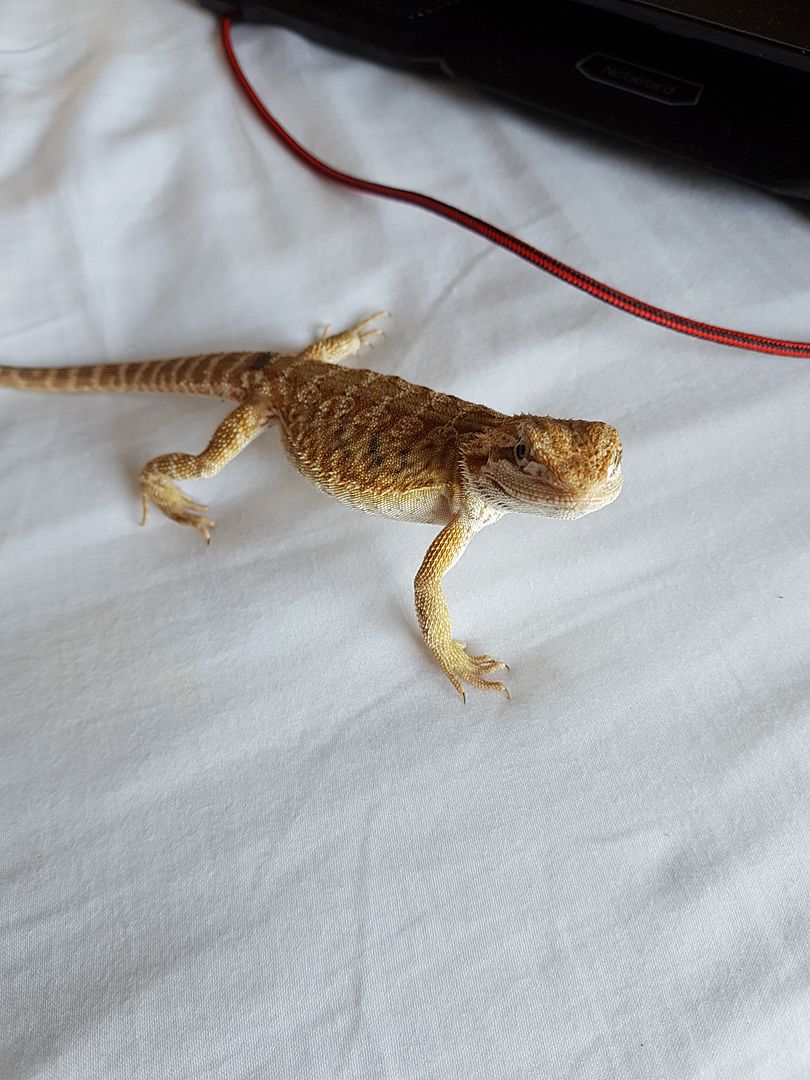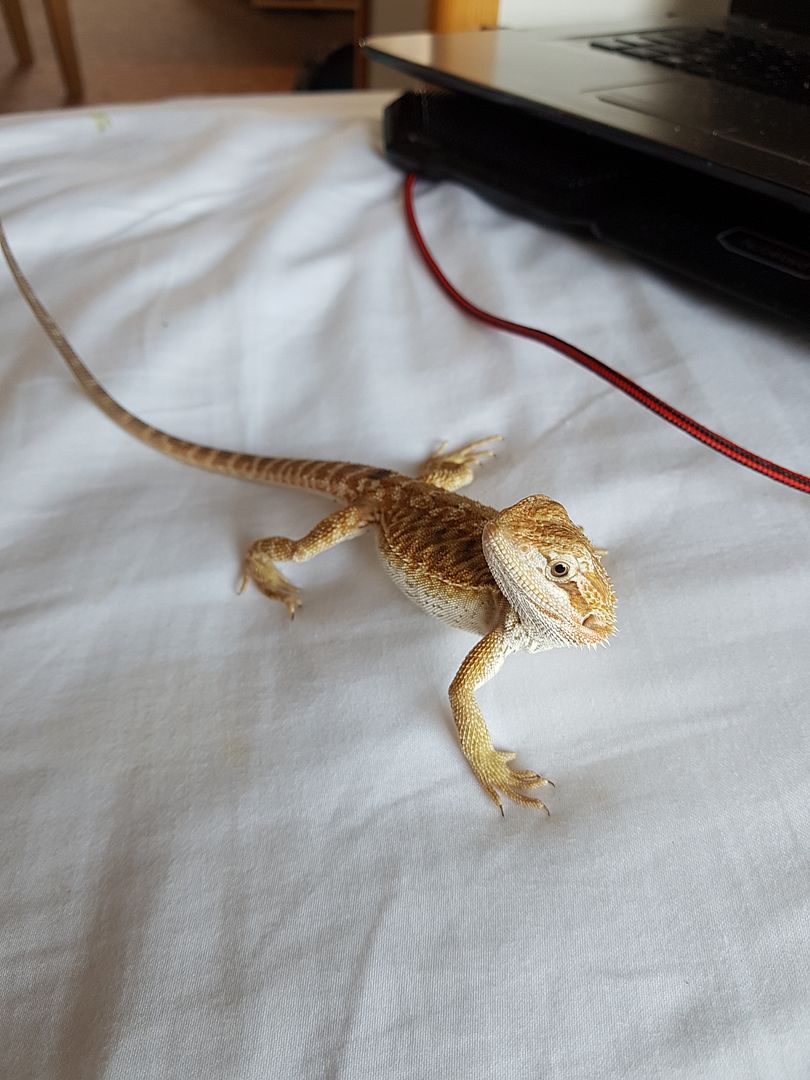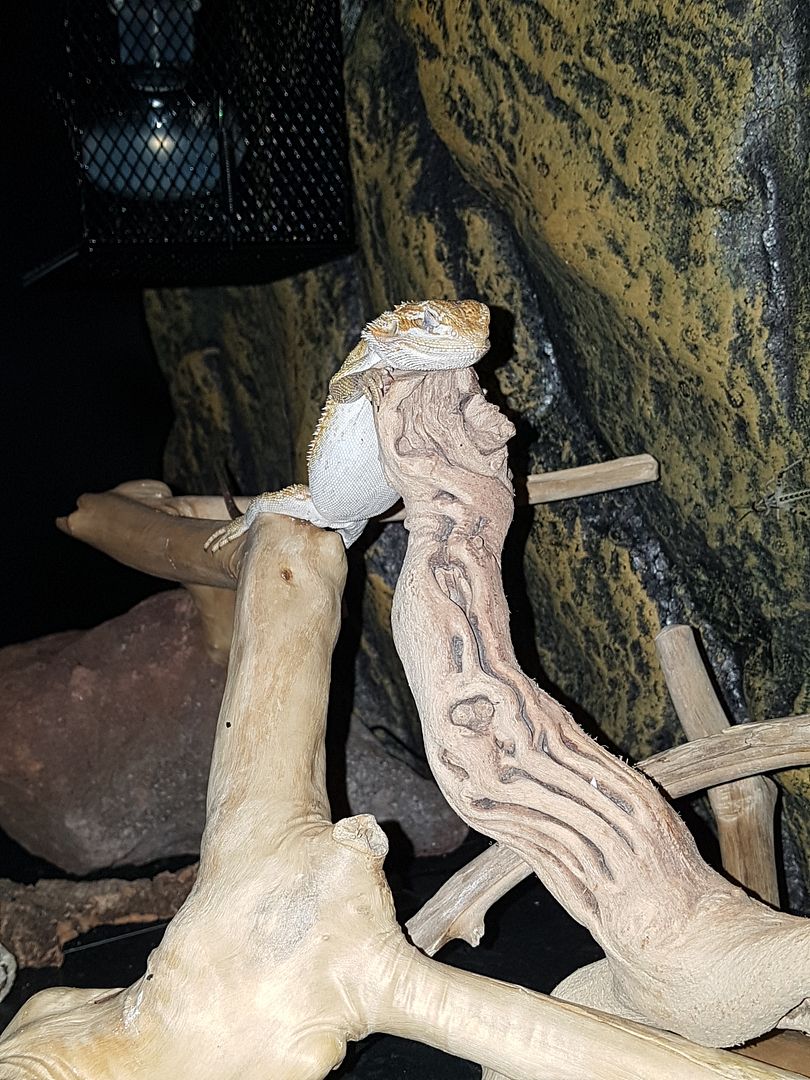 So far she seems to be settling in well. She was very active today. She ate some greens and had some live food which I saw her eat. She spent time basking, and she wandered around her tank for a while, getting the lay of the land.
Frustratingly, one of the ceramic light fixtures is faulty, and the shop was closed by the time I found out, so I couldn't get it changed over. So she's been without a UV light for half of today, but I intend to exchange the faulty fixture for a new one first thing tomorrow. She should be okay for that period without the UV, right?
Believe me, I wanted to cry when I couldn't get the light to work. And I know it's the fixture, because the bulb works fine.