The shed was started on Thursday , got the superstructure up on the day.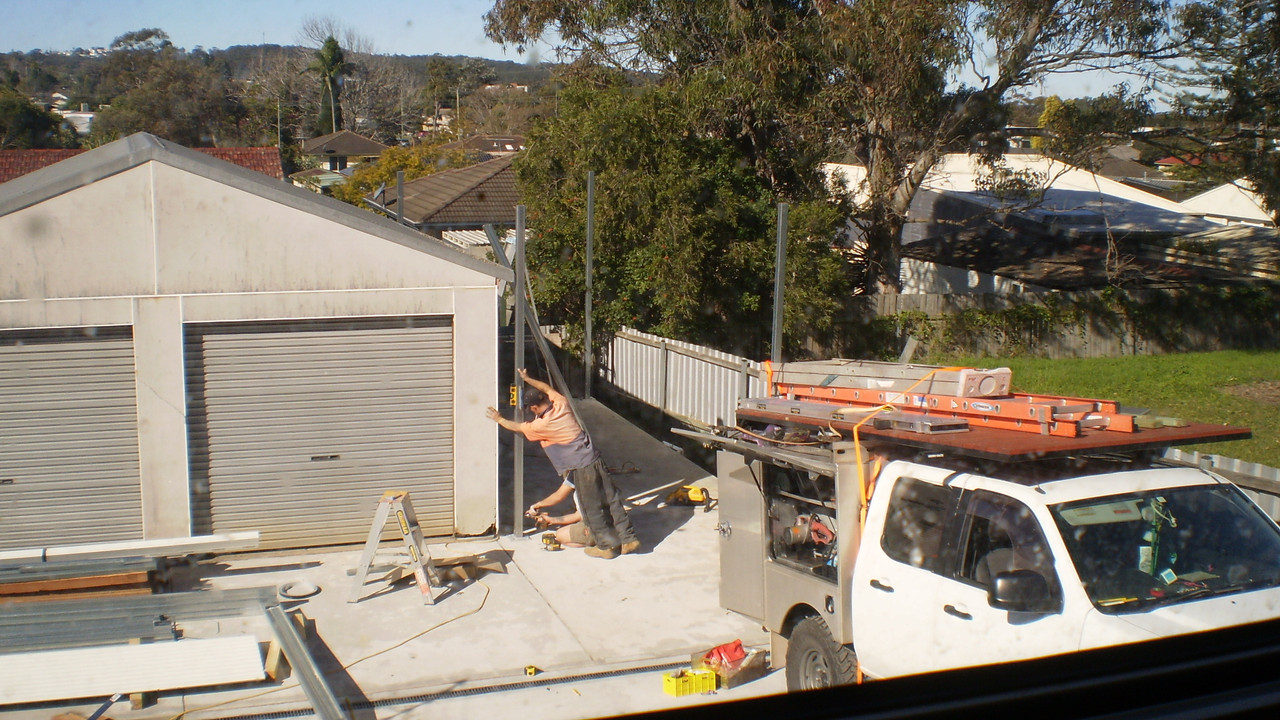 By lunchtime.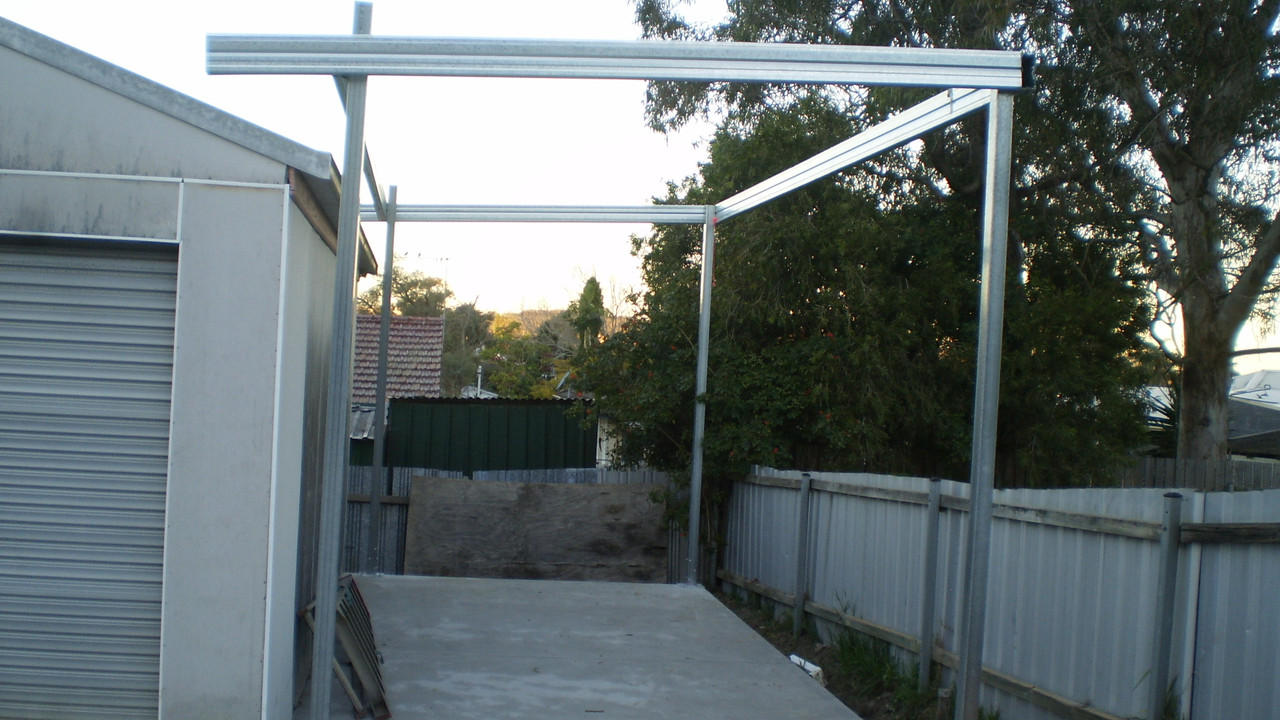 By 4pm they were done for the day.
Back on Monday to put the roof puriles up and most of the roof on.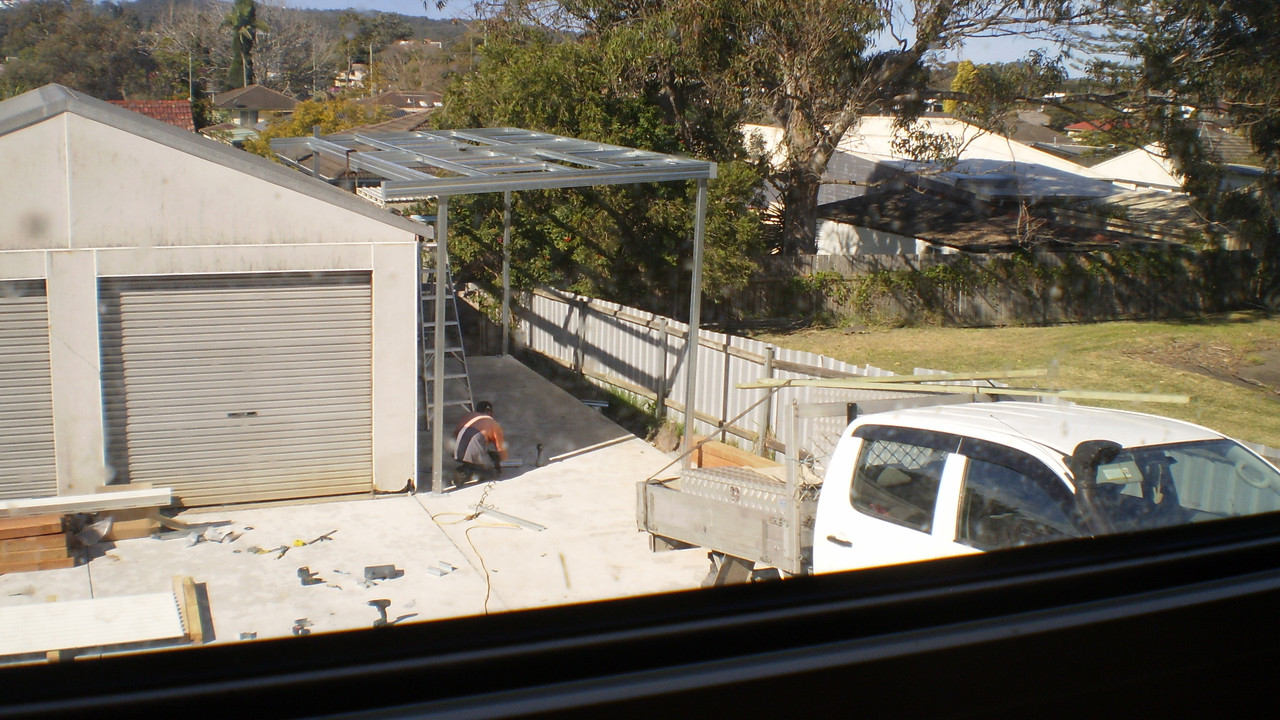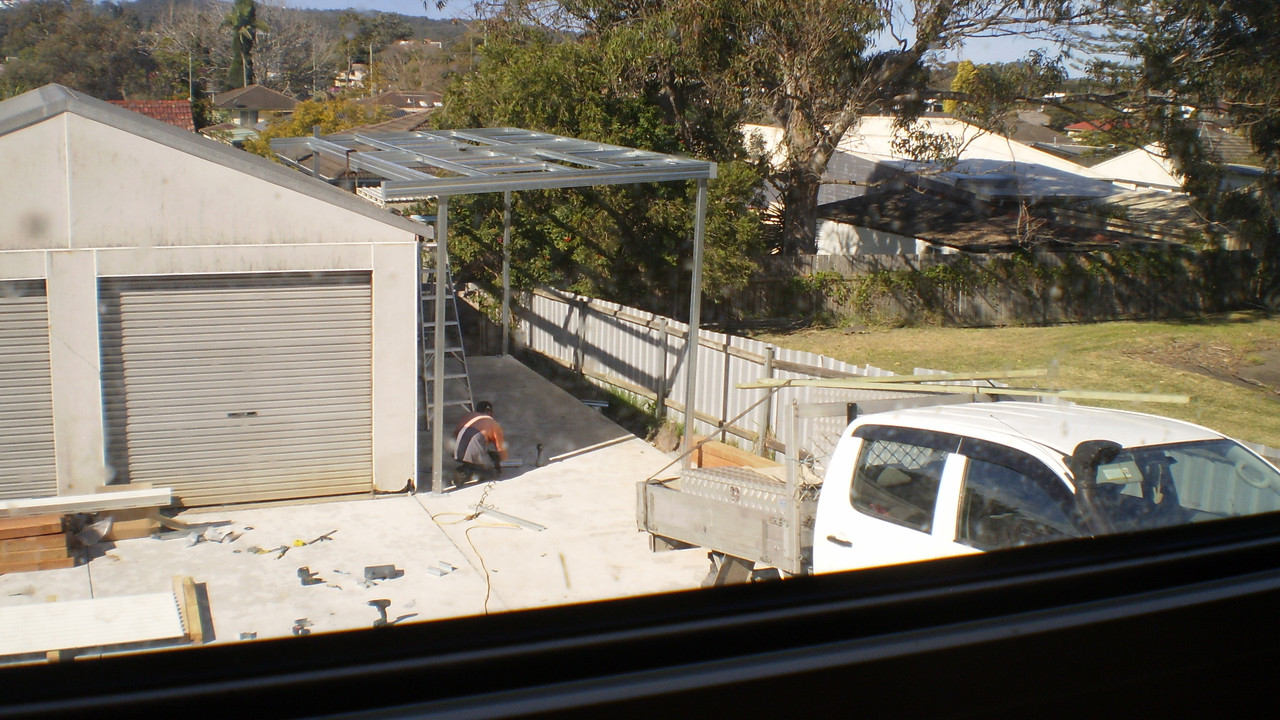 Lunchtime.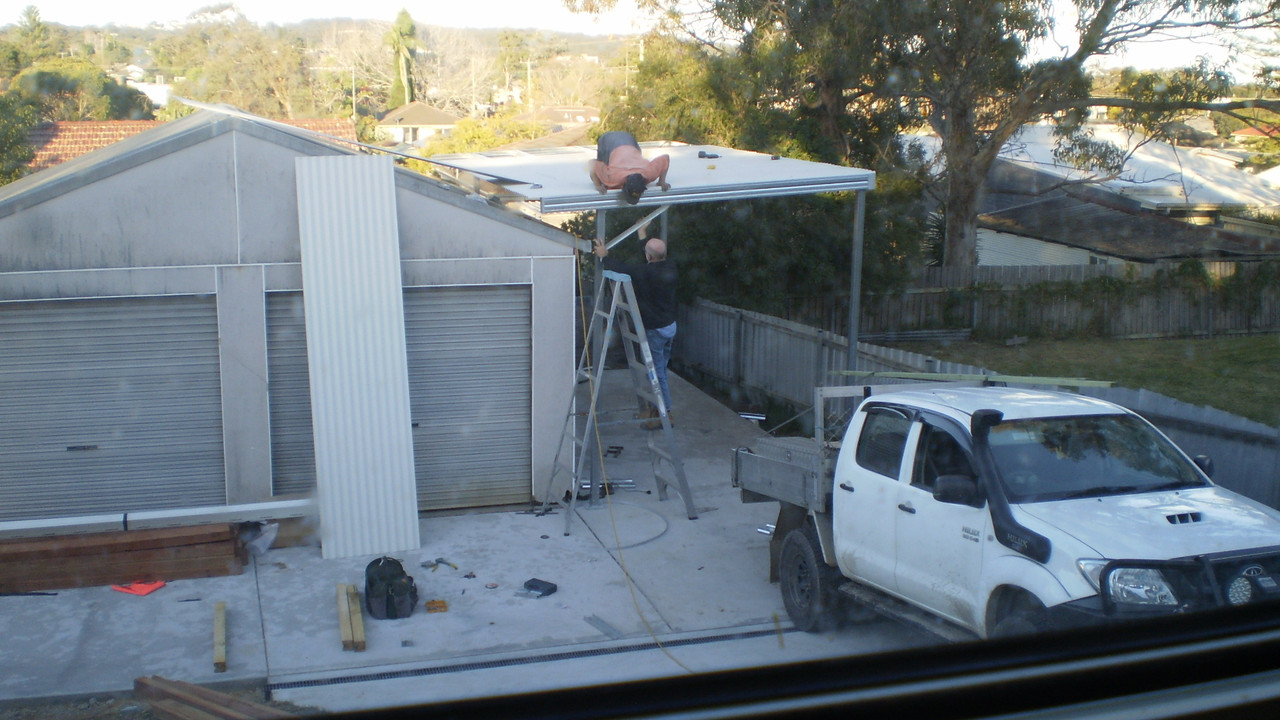 near end of day roof was on.
Back today to brace the it.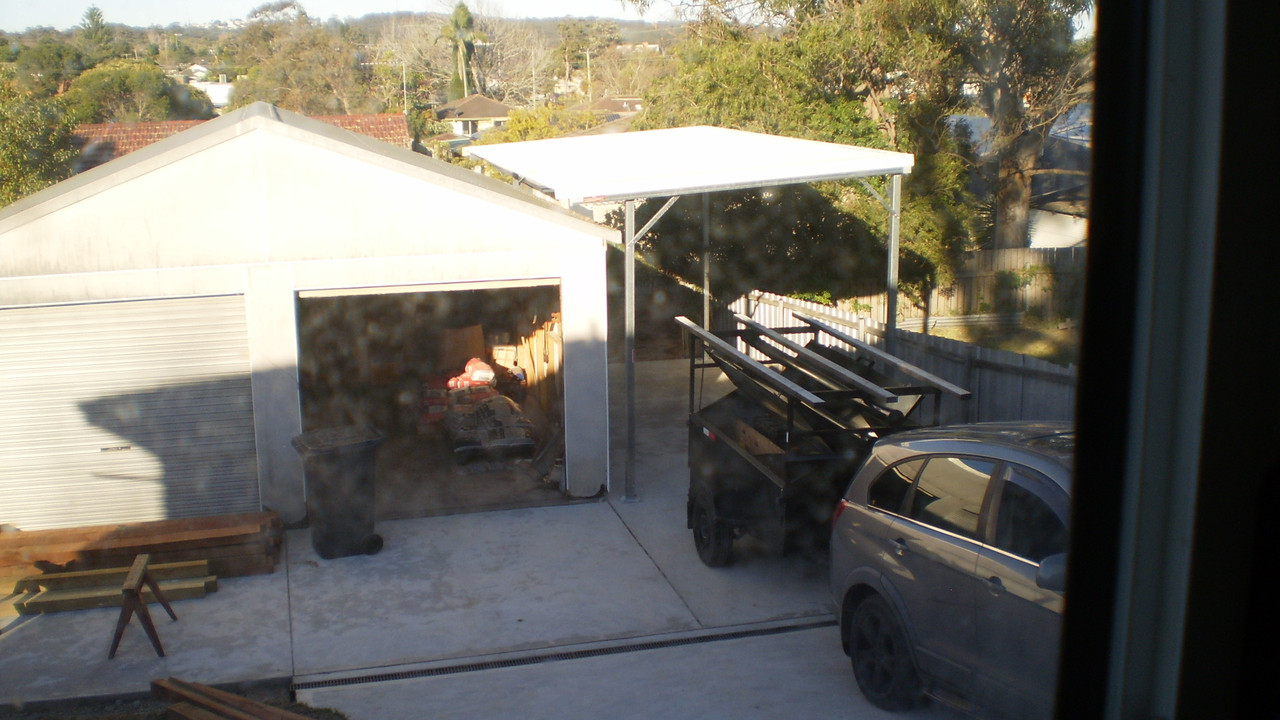 Nearly done. Only needs the eastern and southern clear plastic weather walls installed , this is scheduled to happen on Monday. That will finish the carport.
Back