OK …. a few issues likely here .
Feeders
mealworms - very bad staple feeder for hatchlings , only really good as a very rare treat/bribe and best not more than a few at time , they are very poor nutritionally (high fat, low Ca/P and unless you only give the fresh shed (white / soft) ones --> can cause GIT impaction in beardies under 12 months old because they have some bottlenecks / hairpin turns in their GIT when young.
Better off giving
>> Housefly gents / pupae and even the flies (little hatchlings love these and will leap to catch them)
>> Blowfly gents / pupae and the flies ( ditto )
>> Black soldier fly lavae / pupae and the flies (quite slow moving and ditto) … try to get the white very wrigglely lavae ...these will be more "interesting" to a hatchling and they must be separated from the bedding they come in (I simply fish them out by hand).
>> small silkworms (if the hatchling is under 50g I'd offer silkworms 1" - 1.5" long)
>> suitable sized crickets *, roaches* or locusts *
* not longer than the distance between the hatchlings' eyes, and gutloaded with high calcium greens , carrot and dry lizard pellets (crickets love them) , and dusted every feed.
compare feeder insects :
viewtopic.php?f=34&t=235611
veg :
http://www.beautifuldragons.com/Nutrition.html
Under 6 months old , 3 meals of live insects (as many as the hatching wants in a sitting) per day, offer salad but is not important if the hatchling shows no interest in the green stuff and grated vegs.
Need more than 95% live insects while very young and rapidly growing and developing as a hatchling.
See this for indications of sizes feeders
silkworm size that's OK for a 2 month old hatchling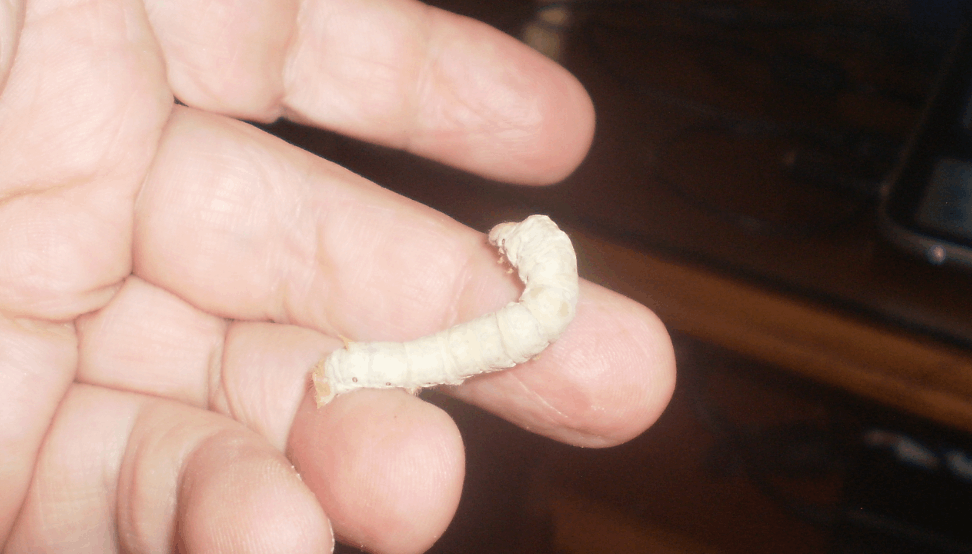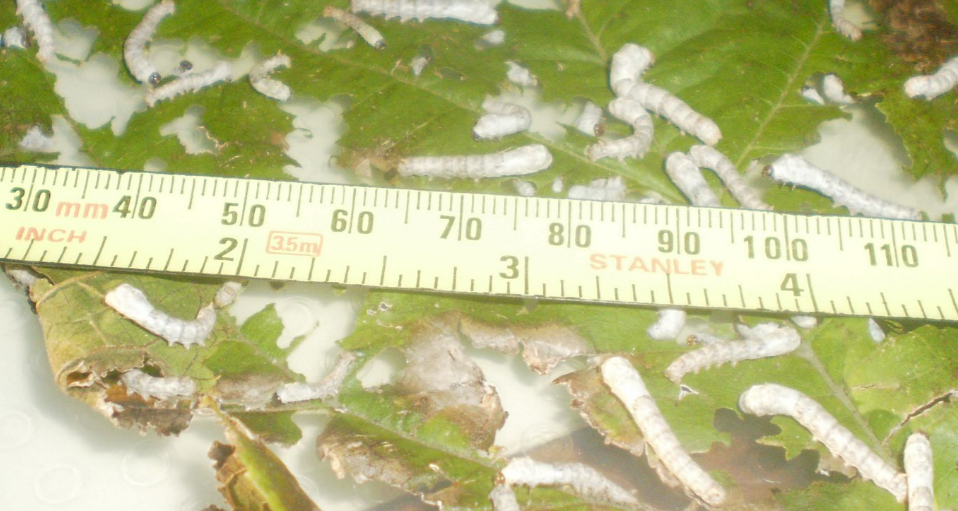 Housefly and blowfly gents

Crickets (I'd be looking for 20 day old crickets or 1/4 size)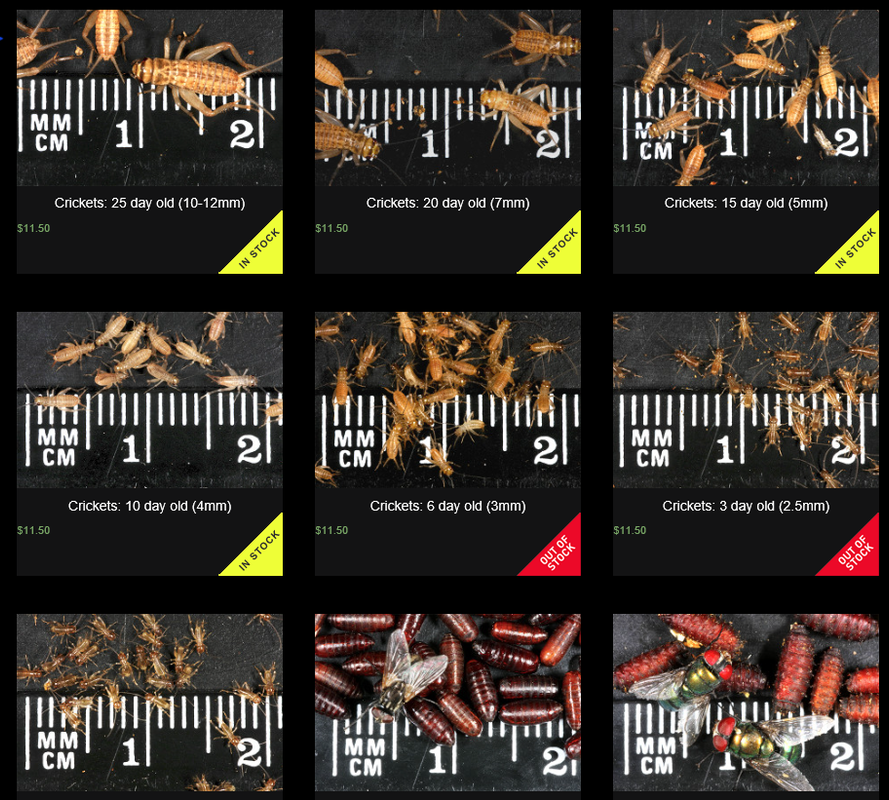 It's OK to hand feed a hatchling who is refusing to feed - this shows how some people do this :
viewtopic.php?f=18&t=235583
, I recommend you get into a routine of giving each a few live insects by hand each day as a bonding ritual , it's a fabulous way to bond with lizard and earn their trust. I've done this will all my pet and rescued wild lizards, and also do It with my resident local wild lizards too
…. yes even wild lizards can learn to trust (and like you) and take food treats from my hands and between my finger tips , and even let me pet them.