[TOPIC AUTO-LOCKED DUE TO INACTIVITY]
Hello BD.org Iam a new member since 5 mins ago!
I am having troubles with my BD and would like to know if any of you can help out?
I have had Yoshi for a year now and he has been extremley awesome up until i went on vacation to go to florida...
VIV: have a ESU power center for day time night time setting(12/12) 75 gal. tank with 5.0 repti-glo 40W (LONG!) uv bulb and a 100 watt basking bulb.I also am using a red night time bulb. His temps in the basking area is around 95-105(pending on the day) and his cool side is around 80*
Here is a pic of the set up\/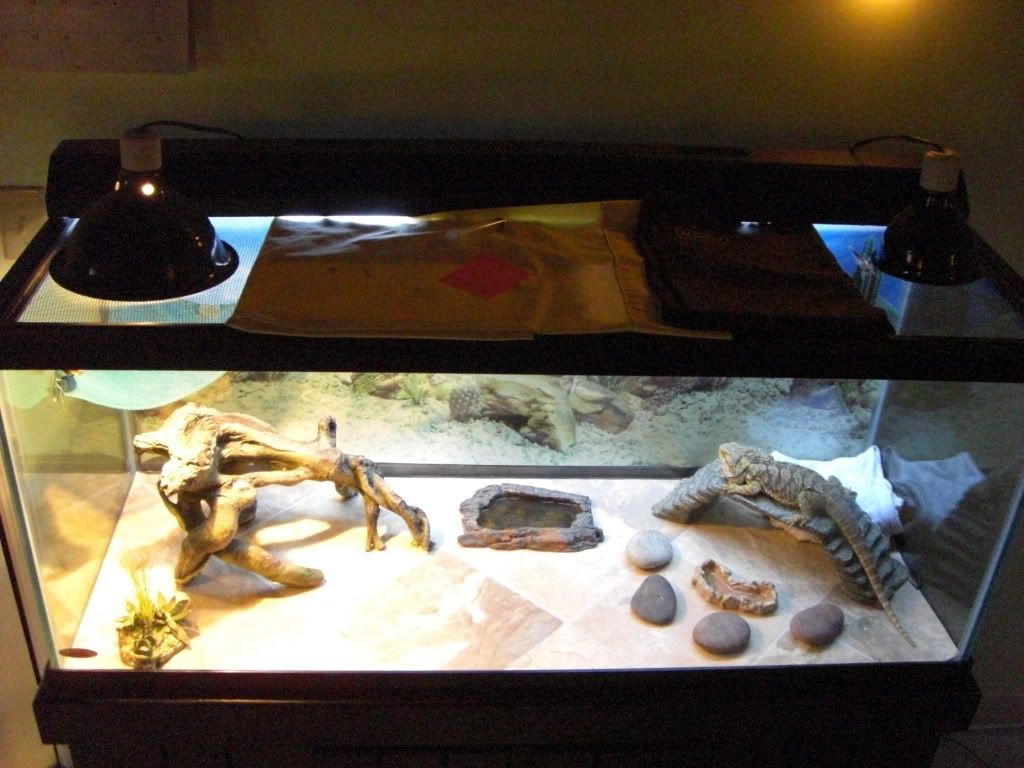 AND THE DUDE HIMSELF..\/
Back to whats wrong, I left for florida for a week and usualy i hand feed him but since i was leaveing for vaca. I just left him veggies in his VIV. and fed him some superworms before I left. Came back to see he didnt eat any of his veggies and he pooped all over, and on top of that his stool was extremley runny. Since then he has not eaten at all and just sleeps alll day wat could be wrong??
Thank you guys in advace for the replys!!