My name is Kate, I've had little Scooter for around 3 weeks now. He seems to be thriving and I couldnt be happier with him! (I hope it's a him...dont know yet. But Scooter works for both anyways)
I came here because I was getting a lit of info here when foing research on getting him. Now I have 2 quick questions that I hope are too much of an issue.
First of all heres my special little guy: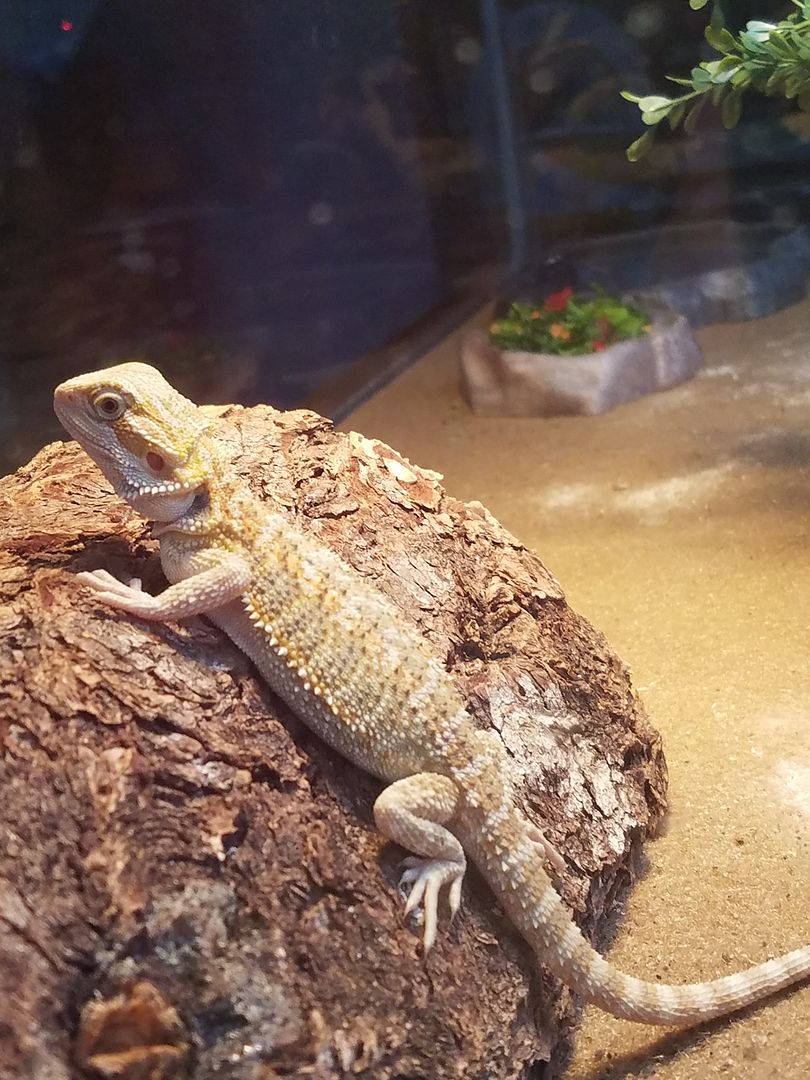 My 2 questions are how can you tell the amount of UV that hes actually getting? I have a reptisun light but I heard the screen filters a lot of it out. Any suggestions on how to fix this problem? I am dusting his food every day.
The other question is pretty straight forward, does he look over weight? Hes laying on his belly here so it's a little bigger than it would normally look but I'm not sure how heft he should look right now. I dont know how old he is, I've estimated his age when we got him cause he was pretty underfed and I didnt know how old he was when he got to the store. But I think he was between 2 and 3 months when I got him.
Thanks so much! And hello again to everyone from us. <3