[TOPIC AUTO-LOCKED DUE TO INACTIVITY]
First time beardie owner!
I have a 75 gallon tank for my bearded dragon.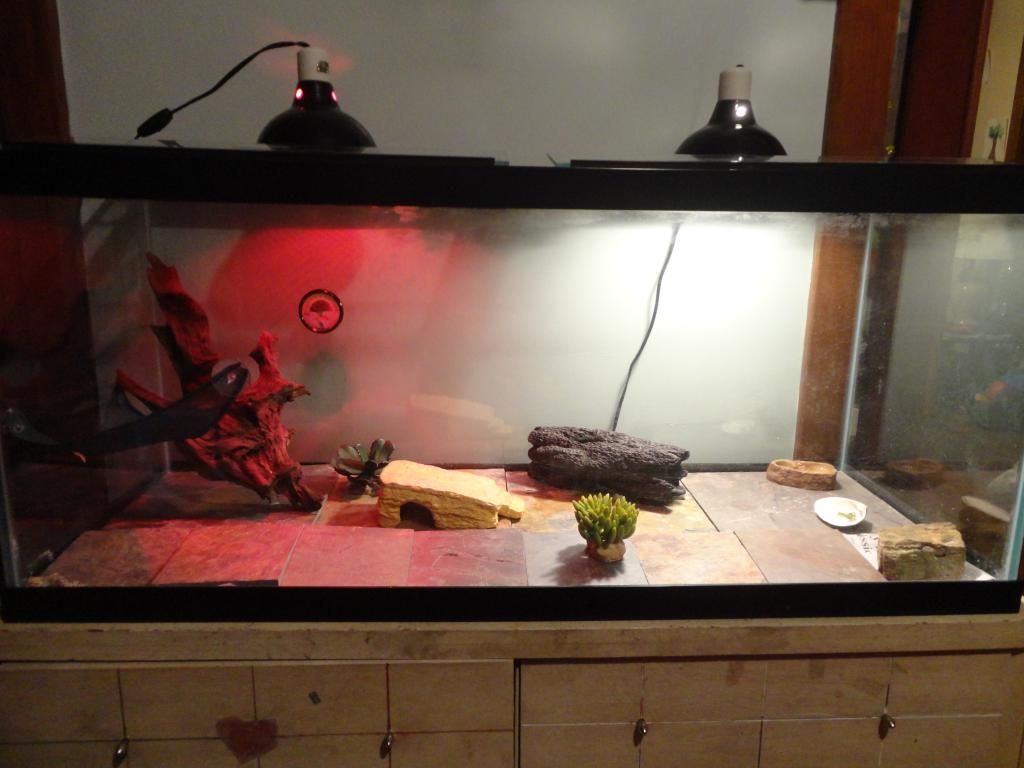 I currently have the a 75 watt bulb and the thermostat is reading 75 degree on the basking side.
Any suggestions?
Also since I moved him he hasn't ate anything.
It wasn't a new tank I cleaned it but there was still a bit of sand left and he's got some in his eye. Will it just come off on its own? It didn't come out in the bath.