Irrespective of the morph or species of bearded dragon ( there are several species available as captive bred hatchlings , juveniles, and adults here in Australia that look slightly different and are indigenous to different areas of Australia ) , if it's a hatchling under 4 months old I'd be focusing on letting it have as many LIVE HIGH QUALITY insects at least 2x per day ( 3x per day is better if you can schedule it ) as it wants to eat.
Insects that are excellent feeders for bearded dragons include
Black Soldier Fly lava ( white soft and wriggley is best 2nd & 3rd instars ), black soldier flies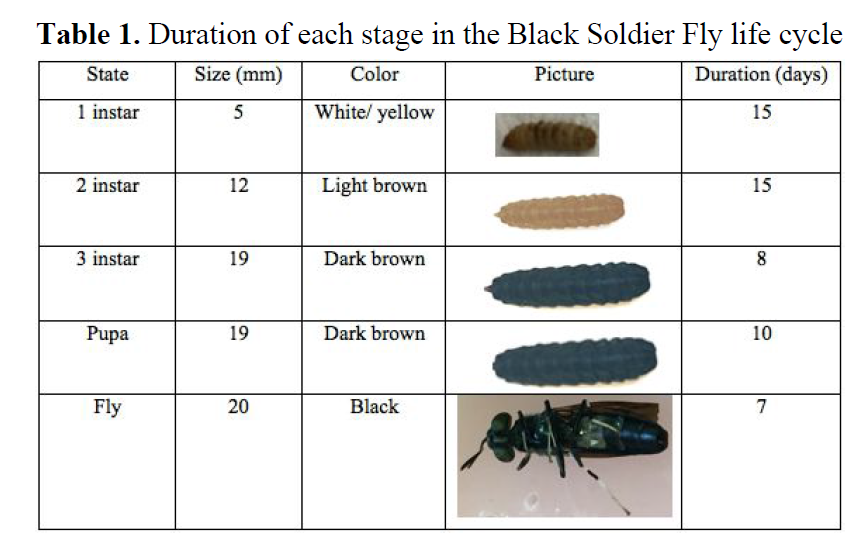 Blow flow gents & flies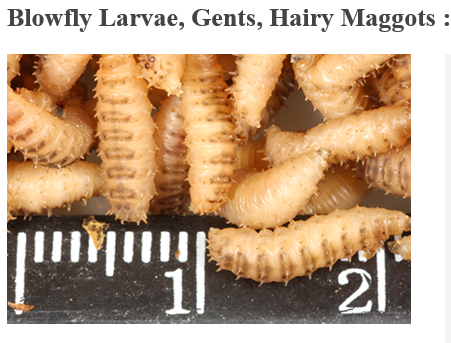 scale is cm
Silkworms ( I'd get hold of worms between 1" and 1.5" long for a hatchling) , the moths are great feeders for a hatchling too.
All the above are soft and slow moving and don't need to dusted with Ca or vitamin supp powder.
I find silkworms can be left on a fresh mulberry leaf or a piece of silkworm chow in a shallow dish and wont wonder off if there is still food in the dish. Silkworms wont last long once a hungry hatching sees them moving about)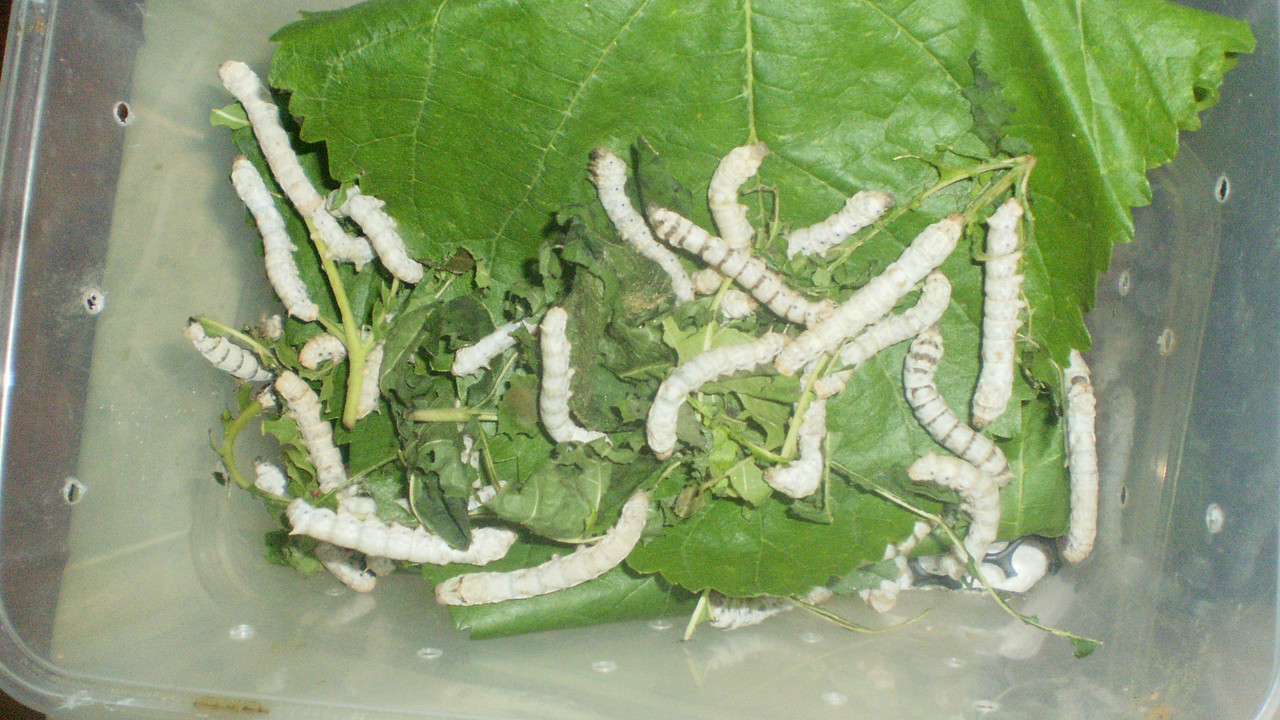 One of my home hatched batches of silkworms .
Size I'd offer a 6 week old hatchling ( about 33mm long ).
I suggest buying silkworms as eggs , hatching and raising them yourself and a few dozen become moths and lay eggs ( you'll get about 300 eggs per female moth ).
I have found the following works as a guide for working out how many silks to give

Blowfly and black soldier fly lavae will need an escape proof feeding dish - readily avail on EBAY (
https://www.ebay.com.au/itm/36339781598 ... SwVy1gn9VZ
porceline with an top overhanging rim work great provided the dish is dry and the maggots are dry too), or can make your own if you visit postoffice and get a 3" diam mailing tube & have Stanley knife handy, the endcaps can be taped together and a round hole cut in the "top" cap.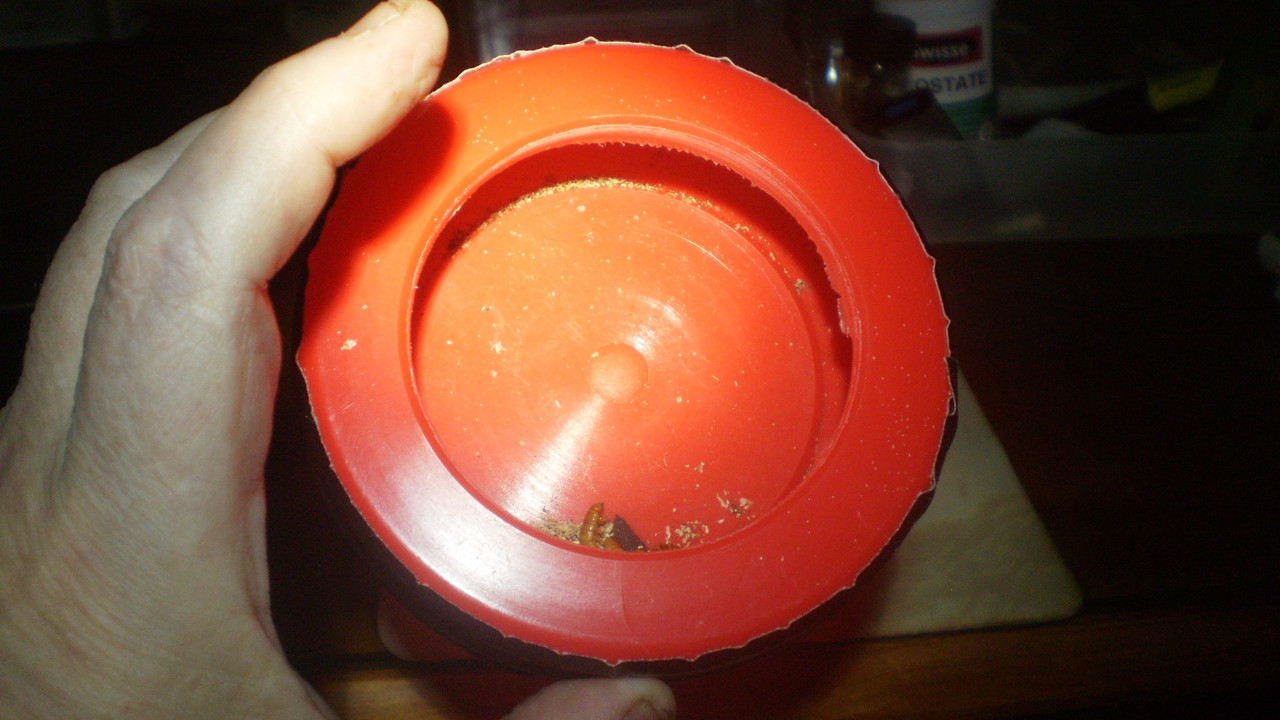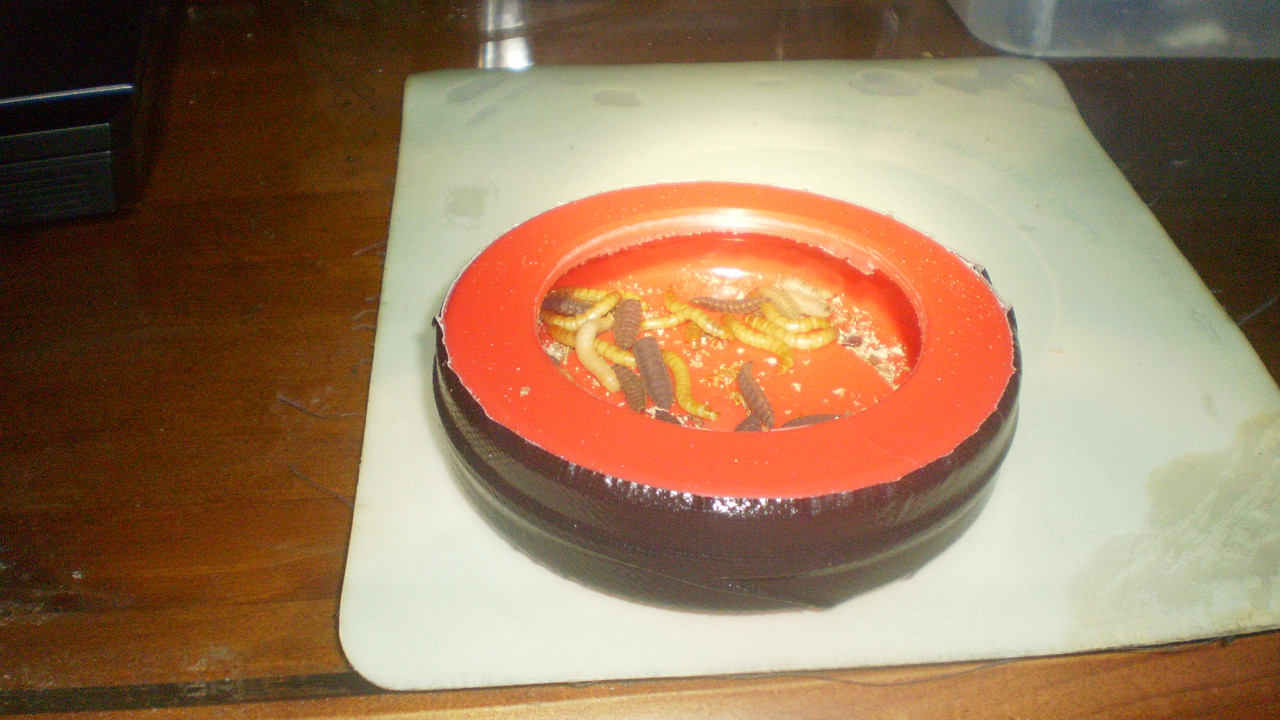 Other insects that are great feeders BUT must be gutloaded with fresh high Ca leafy greens and dusted LIGHTLY with Ca powder (DAILY) and Ca+Vitamin powder mix 2 or 3 times per week are
crickets
locusts
roaches
With these get insects NOT LONGER than the space between the hatchling's eyes and please don't just dump them into the hatchlings tank all at once , is best to drop 2 or 3 bugs in at a time , let hatching catch and eat these , the repeat til hatchling looses interest ( indicates a full stomache ).
Size crickets I'd offer a 6 week old hatchling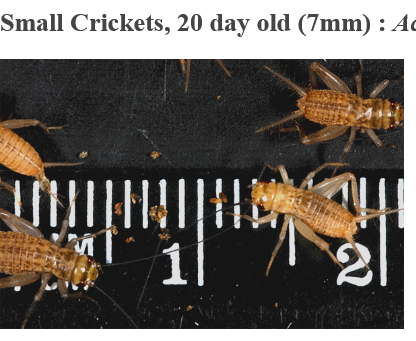 You can offer chopped veg and shredded greens too , but don't obsess if the hatching shows no interest in the greens and veg , what it doesn't each can be fed to the crickets, locusts or roaches as gutloading.