This is my tiniest little baby...a little girl. She and her sister share a 20T. I picked her up today and discovered she had been bit by her sister. As you can see from the pic, it looks like it may be infected. I know this is new though because I make it a point to hold each of them every day. She isn't putting any weight on it. This isn't the first leg injury I've dealt with but it is the first time one was oozing like this. What do I do to treat it? I gave her a warm bath and gently swirled the water around her and it washed it off but I'm worried still that it could get worse. I think I recall something about a betadine soak and antibiotic ointment but I'm not sure. The last one this happened to (it wasn't this bad), I wrapped it in athletic tape that I had cut into thin strips. It seemed to help and he is doing much better now. I did put up a divider in their tank, so she's safe from further injuries btw.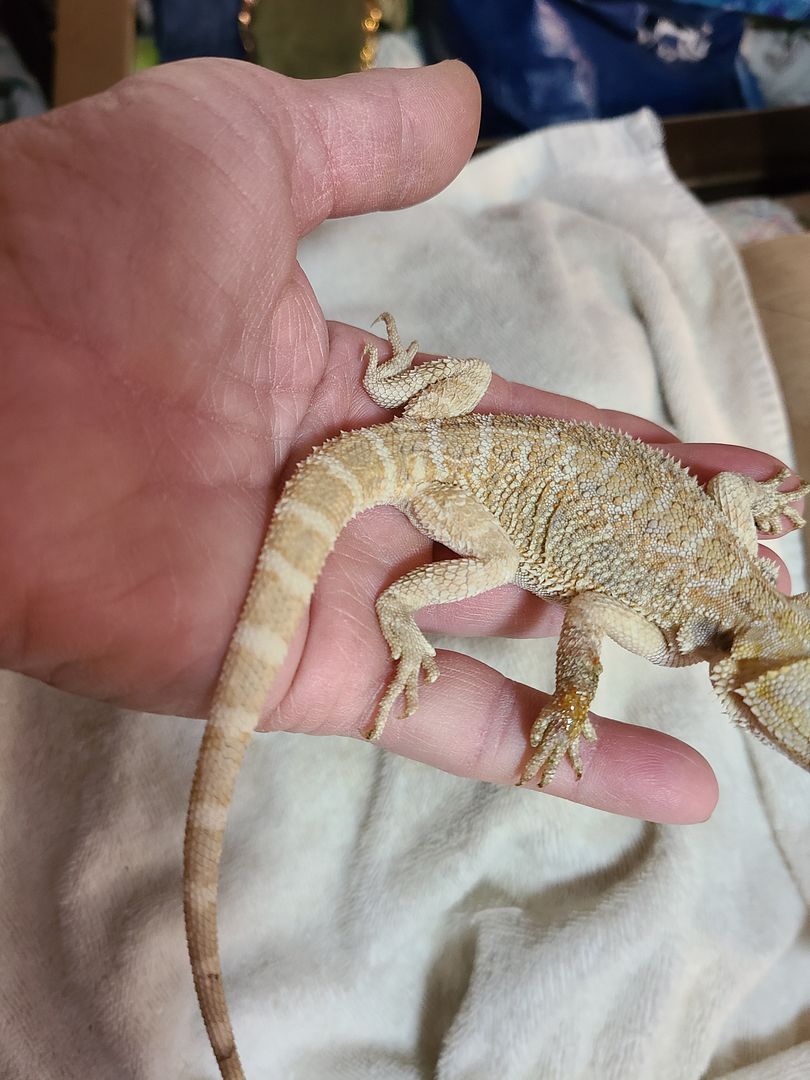 This is my little boy who's arm I ended up wrapping. I didn't want him to lose his fingers like he did
the toes on his foot before I got him. I still have this athletic tape, if I need to put ointment on it and wrap it to keep her from ingesting it and to keep it clean....