WinFam01 wrote:If I get a T8 fixture for a uvb bulb and attach it on the underside of the screen top, does it need to have a reflector? (Tank is 36x18x18)
Yes , even the strongest T8 UVB tube ( a 12% UVB ) will need a very good reflector above / around it's back half in a tank 18" tall.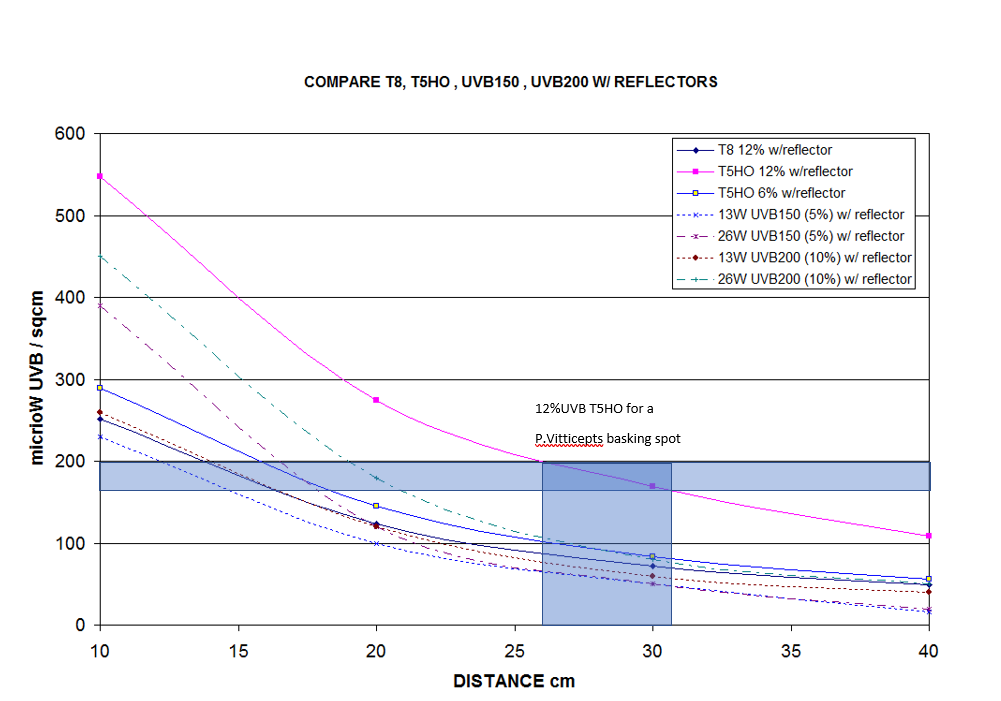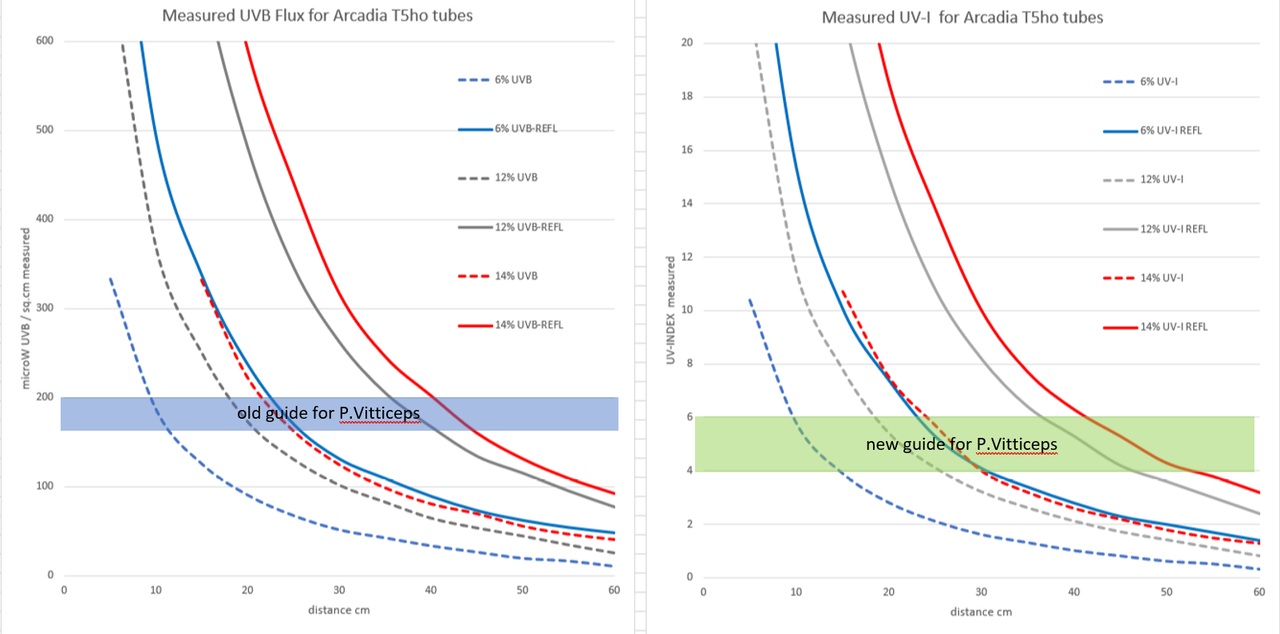 You are better off investing in a 24W T5ho UVB tube rated AT LEAST 10%UVB and a reflector will be needed for this unless the dragon can get close enough when basking to get about 180 microW UVB / sq.cm.