My wife spotted our resident gecko on the timber trim under the kitchen window (inside) just now (10:20pm), didn't hang around long when she turned on the ceiling lights.
Been hearing it churping about dusk each evening , I think he wakes up then and might be calling other geckos or perhaps churping to tell other geckos this is his territory.
I've set up a incubator of sorts for the 3 L.Delicata skink egg, essentially, it's soaked sheet of scot-towel in a round ( ex- BSFL tub ) with a small plastic lid on top, the eggs are on a damp piece of scot-towel which is folder over them. The lid snaps on , and is ventilated.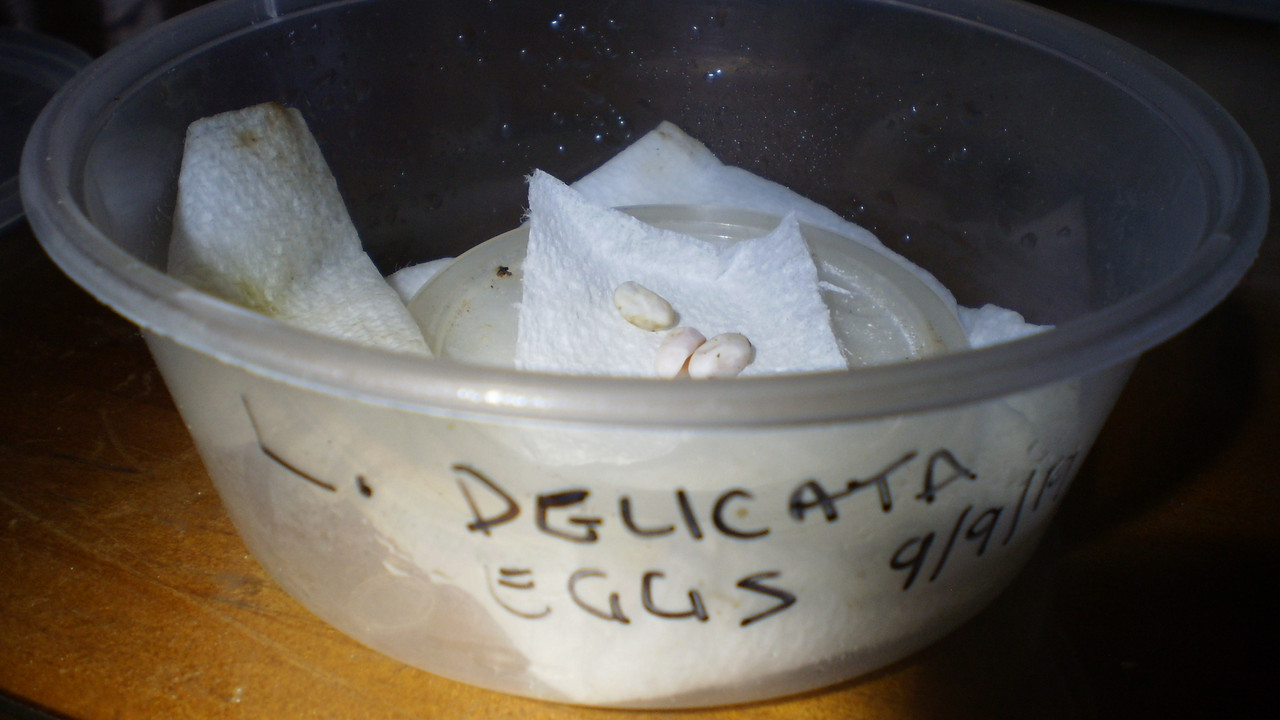 I have this incubator tub on the floor of Fluffy's tub ( stays about 26 degC overnight, and about 28-30 degC during the day), Fluffy's cool zone.
Fluffy was very curious about the tub , she investigates everything that's new right away. She's adopted the lid as a new basking spot.
Itchy has been looking for her eggs since I removed them from her and Scratchy's shared tub , but there isn't space in there.
The slightly sweetened water ( 2 or 3 drops from an eyedropper of CalciVet in the water ) is a hit with Itchy and Scratchy, they seem to have a sweet tooth , the solution is quiet sweet tasting and I've never had a problem getting rescued lizards to take it orally.