Today, when I went to pick up my beardie's poop it had what looked like blood in it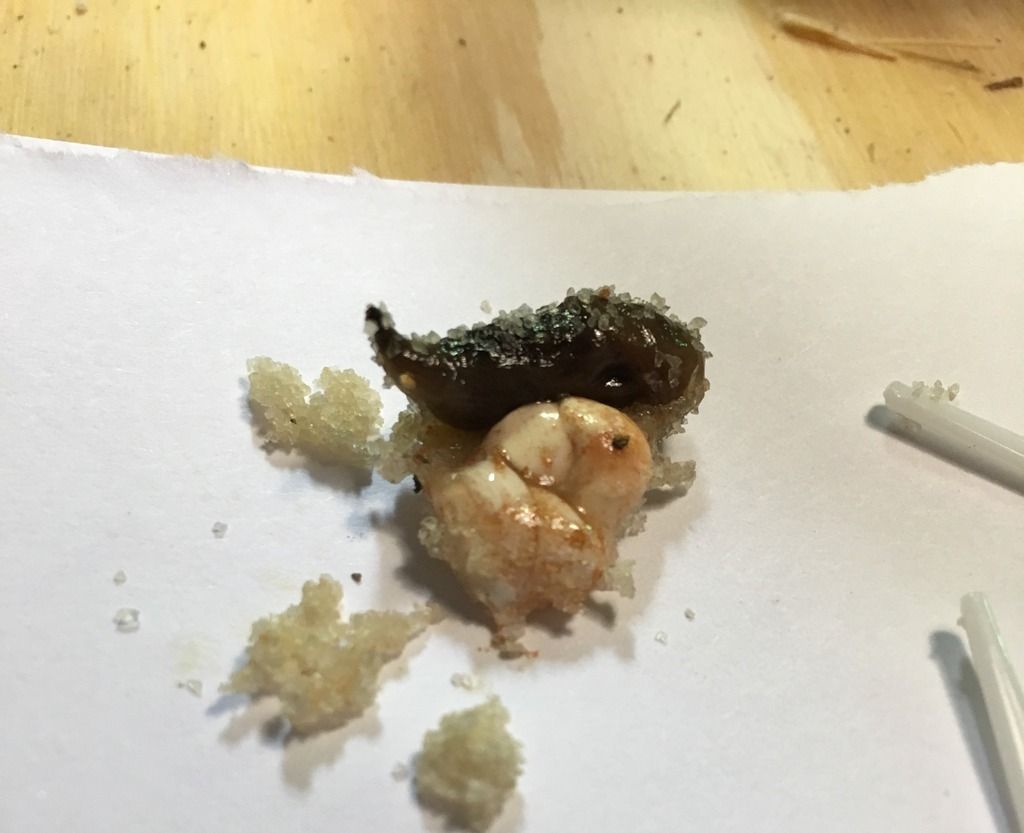 Should I take him to the vet? I'm not worried about impaction, he goes every day and doesn't ingest the sand in his enclosure (the sand in the poop is from me dropping it). There are three minor diet changes that I'm worried about.
I may be feeding him more carrots than I should. They come shredded in the bag of field greens I buy. Also, I fed him a johnny-jump-up yesterday (whole flower head) and I'm worried that might have been to dense for him to digest properly. And I might have been feeding him too much romaine. It also comes in the bag of field greens, which I bought because it has endive and radicchio in it. But I can't tell the difference between the endive and the romaine, so I can't pick it out.
Lastly, I fed him a few dandelion flowers, and I don't know if I should be worried about that or not. I'm sure that the plants I find outside are pesticide free, because I live in a very small neighborhood.
Should I wait until tomorrow to see if his poop still has blood in it? Other than the blood he seems perfectly fine. Bright eyes, round body, and clear skin. He likes to walk around a lot, and often when I pick him up he is warm to the touch. He even soaks in his water bowl voluntarily. His belly did have black spots on it all morning, but after he pooped and I fed him, he seems happy.
What to do? I'm keen on waiting because I don't have a lot of money, but I will take him to the vet if I have to.