Okay so I manage to convince him to go in the little tub. He was surprisingly okay with it. Maybe somehow he knew that whatever I was doing was eventually going to make him feel better?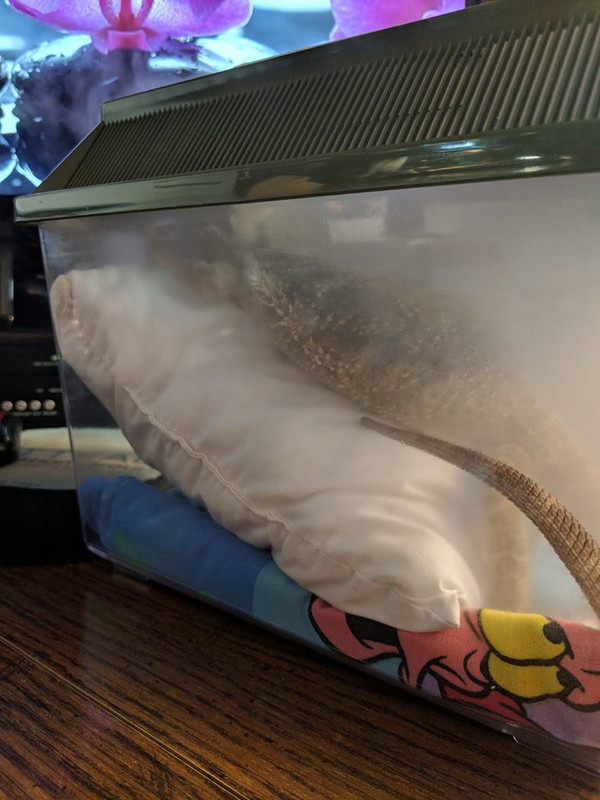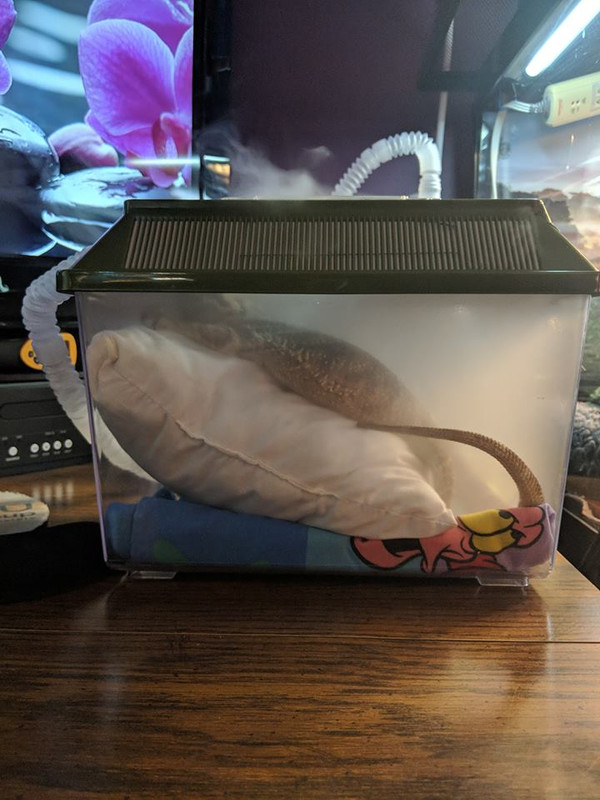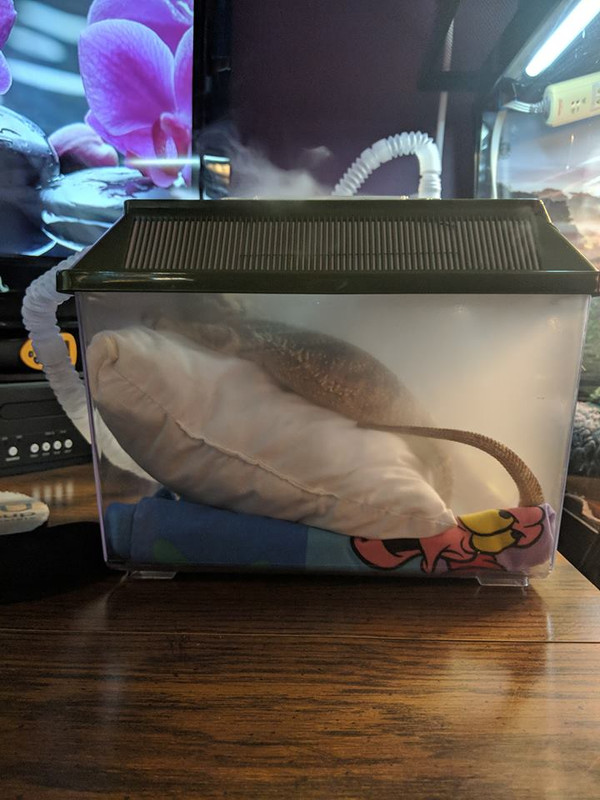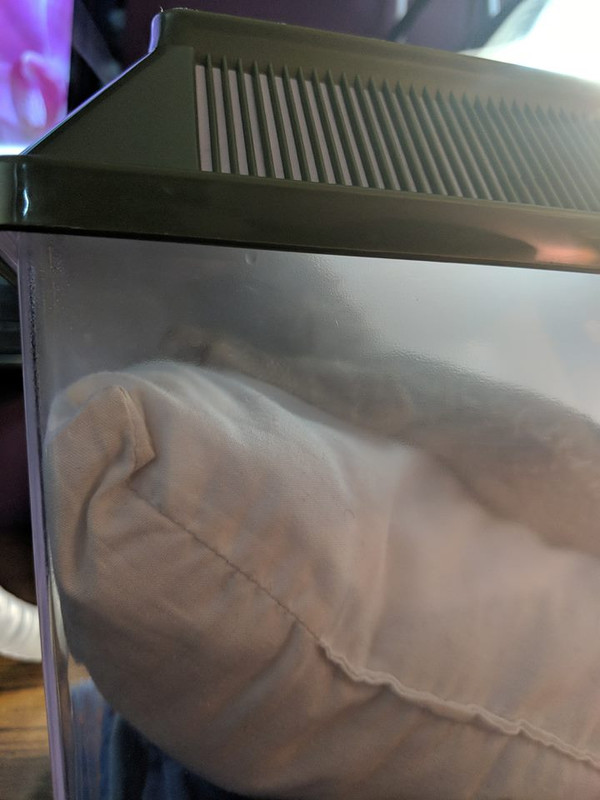 [img]https://s8.postimg.cc/ycaa17rut/35728730_10156419645461912_8471108450535866368_n.jpg
[/img]
So I took one of my old cricket keepers from my noob days, and covered the top holes with insulation tape, leaving only one hole. Then I had this humidifier/fogger already, so I took a hose and slid it in the open hole.
Its not AIR TIGHT, there are definitely some leaks, but definitely getting a nice thick cloud inside, which was the goal. He has been in there for about 15 minutes now. He seems alright inside there. I hope the medicine is not burning his eyes.
I did 2 full ML of F10SC and 500mL of water, which was essentially a standard Poland Spring water bottle.
I hope this helps him. The fogger is much quieter than the nebulizer. And I think it was much more effective.
I used this one:
https://www.amazon.com/gp/product/B01CO ... UTF8&psc=1
Let me know what you guys think. I read some places you are supposed to use saline solution, but I just used water. Hope that is okay.