For information ( reposted due to dead TinyPic links in original thread )..
Refer to more details and citation list to "MORPHOLOGY AND PHYSIOLOGY OF THE SQUAMAT"
Philip C. Withers & James E. O'Shea
https://www.environment.gov.au/system/f ... hology.pdf
Preferred body temperatures data from Wilson , the Preferred Body Temperature (PBT) for Bearded Dragons is 35 degC (95 degF).
Their Preferred Optimum Temperature Range (POTR the range of temperature needed to maintain normal body functions) is 35 degC to 39 degC ie (95 degF to 102 degF).
Relationships between PBT and ambient temperature from Mumford.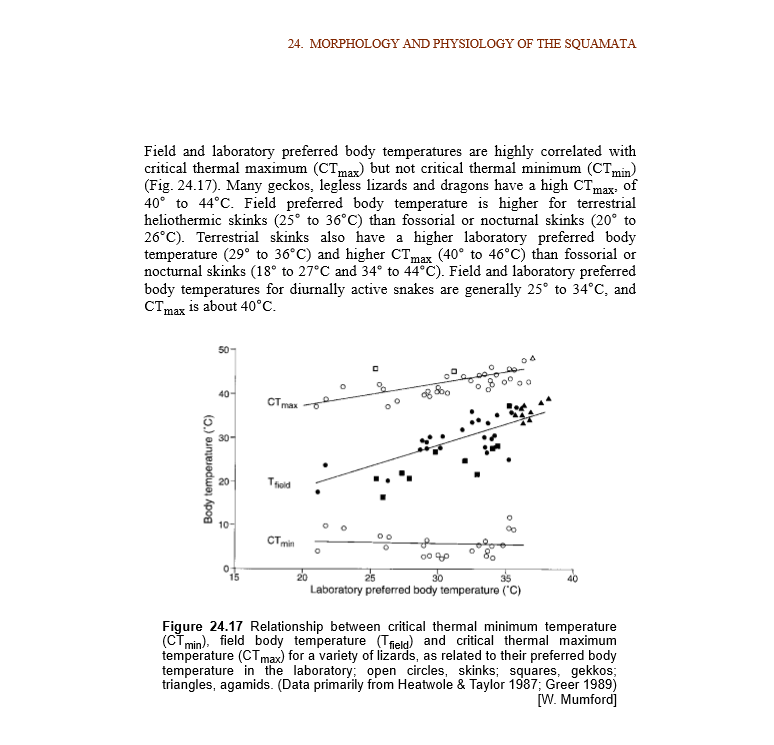 and Behaviours based on ambient temperature from Thompson.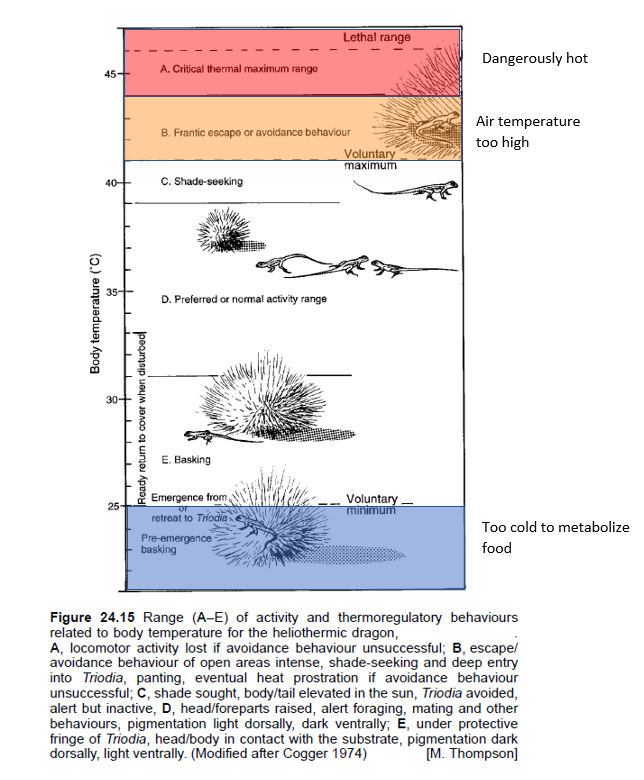 See this for an indication of the temperatures to avoid :
viewtopic.php?f=45&t=236296&p=1816412#p1816412
Further information
The Effect of Thermal Quality on the Thermoregulatory Behavior of the Bearded Dragon Pogona vitticeps: Influences of Methodological Assessment. Cadena V, Tattersall GJ (2009)
Physiol Biochem Zool 82: 203–217