Insect Pooter / Aspirator for tiny feeder insects.
Posted:
Tue Jul 07, 2020 7:50 am
Had an
https://www.entosupplies.com.au/equipme ... ers-glass/
but lost it in a recent reorganization cleanout by accident .
I now have a mini-sized hatchling gecko to care for and she eats pinhead - 1 week old sized crickets , and my 9V BugBlaster insect vac is way overkill for getting her meal of micro sized crickets and then they become hard to encourage to leave the tube , been easier to lift out a bit of egg holder and drop it in a tall tub and collect the tiny crickets by brushing them into a small round tub ( time consuming and fiddly ).
So went hunting and found this :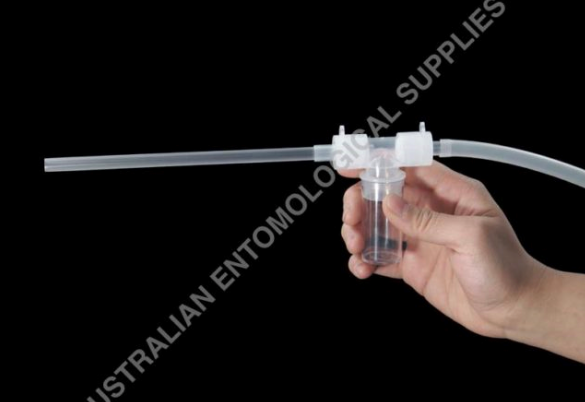 EMA2003 Insect aspirator with 12 mm pick-up straw

Filter at air-exhaust side of insect collecting compartment decreases risk of swallowing hazardous particles and reduces air pressure damage to insects. T-shape insect collecting compartment provides a comfortable way to hold the aspirator.

Four vials (EMV03 and EMV02) are included for insect collecting and insect storing use. Vial EMV01 is also compatible, which is not included in the package.

https://www.entosupplies.com.au/equipme ... spirators/
Sounds perfect for collecting pinhead sized crickets (and similar sized roaches and silkworms) very gently and quickly without the need to risk harming them in sucking them up. So bought one to try out.