[TOPIC AUTO-LOCKED DUE TO INACTIVITY]
So..I finally took my boy Kacey to the vet to find out if he had MBD, or neurological issues that was causing him to walk on his knuckles and twitch. First it seems that Kacey is probably a SHE not a HE.
The next thing is that her twitching and knuckling is not due to MBD her bones are fine. It is the start of paralysis from her being Adeno virus positive. I love my vet and I know she really cares about my animals and me. She is honest and straightforward and asked me what I "wanted to do" about this. She stated that the paralysis can get worse and that I would need to make a decision about Kacey's quality of life, and when it might be time to think of euthanasia. She didn't mean that I had to make that decision right now but that it needed to be given thought. She told me she knows someone with a dragon who is paralyzed and the owner hand feeds it everyday. This dragon became paralyzed after it was already two years old.
My vet asked me the same question when Kacey first tested ADV positive and we had to fight Coccidia right after I bought her. I think I posted about getting her from the online store who after I sent them medical records that she was sick (I take any animal I get to the vet right after I bring them home.) They stated they would take her back and refund my money and sent me a shipping box, but I couldn't send her back. What would they do, sell her to someone else? Put her down? So I have fought for her to get healthy and she was making good gains until this development.
She eats fine, she still moves around the tank and chases after her food the best she can and definitely moves around to bask or stay cool. She's not in pain. She is still gaining weight and is shedding like she should. She is smaller than she should be for around 3 months, but is very feisty!
She's still able to make a mess!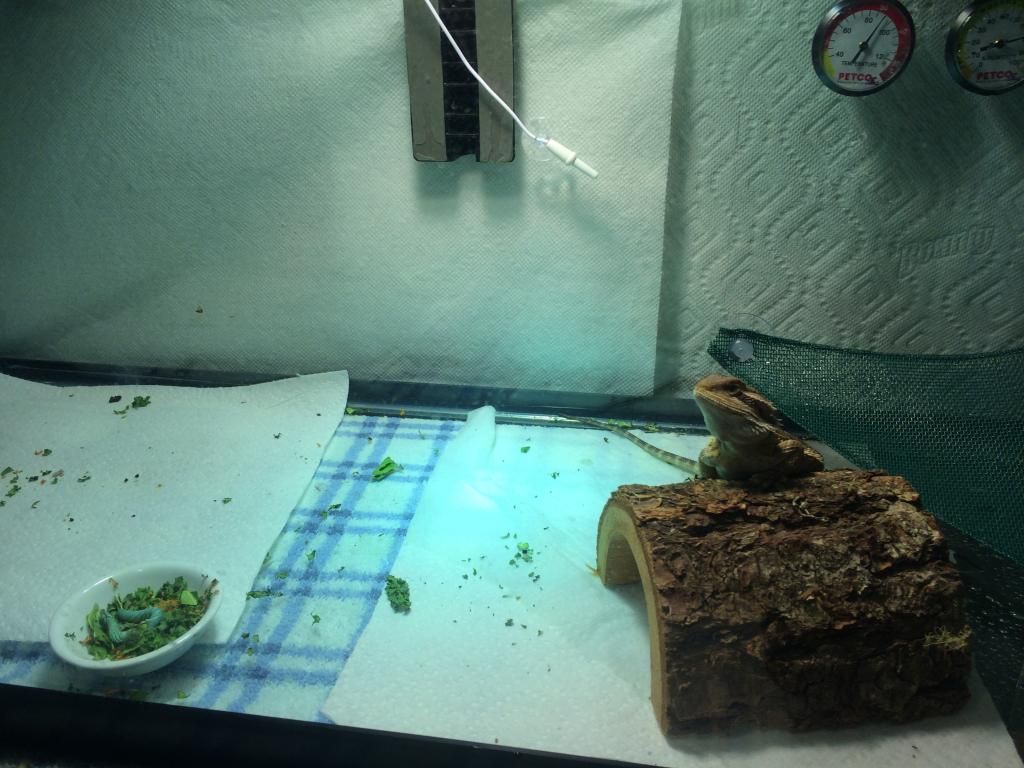 She's sleep now, choosing to sleep under her hammock I lowered not ON it!
So how do you decide "Quality of Life'?