[TOPIC AUTO-LOCKED DUE TO INACTIVITY]
Hi! I'm new to posting on here, but have been lurking and gathering a wealth of information since September when my daughter first decided to use her birthday money on a beardie.
Comet is six months old, in a 40 gallon breeder, on tile, basking temp 90-95 F/surface 100-105 F, cool temps 70-80. I have a heat element that I put on his screen at night to keep the temps 63+ until our high desert winter is gone (at this rate it may be July), and a Reptisun 10.0 UVB, his preferred basking spot is around 6" away.
He's currently 127 g and 14.5" long-when we got him, he was 16 g and 6" long. He's never had a HUGE appetite, but his appetite has increased proportionally to his size. His mom isn't a big girl, so I don't expect him to get really huge.
I recently did a fecal float and saw evidence of coccidia so I did a repeat the next day (my slide making technique was a bit flawed the previous day)-pics of what I found are below. I gave him one 0.05 cc dose of Baycox (Toldrazuril) 5% - which made our mellow guy really mad - puffed up his beard which I've only seen him do a handful of times prior to this.
I'm wondering if I should do the second dose tomorrow or just follow the one treatment schedule? He's such a mellow little guy and he's been stressed all day - his beard is black when he's in his tank and he's very cautious when he's out. Could this also be a side effect of the medicine? I worry that a second dose will stress him more and will negate any positive effects of a second dose.
I'm also wondering if I can use a dairy free acidophilus from the local health food store if the feed store doesn't have Bene-Bac or Acidophilus +. I live in a small town-I can order it and have it here by Friday-but otherwise it's a 60 mile round trip to get into town to get one that's reptile specific. How essential is it that he gets this right away? I know when I've had to take a gut-stripping med, I start eating yogurt and taking probiotics the same day or it wrecks me so my instinct is to get them into him ASAP.
Here are the pics-I can't recall enough microbiology to remember how to do a correct count. I'm pretty sure this is a lot-but is it enough to warrant a second dose given the stress it causes him. I've also posted a pic of some spots. The ones on his tail have been there for a couple weeks-they haven't gotten any better or any worse. The yellow splotches on his belly just showed up over the last few days.
Thanks in advance for any help!!!
Fecal Float Pics(I have more, these are the only ones I've uploaded):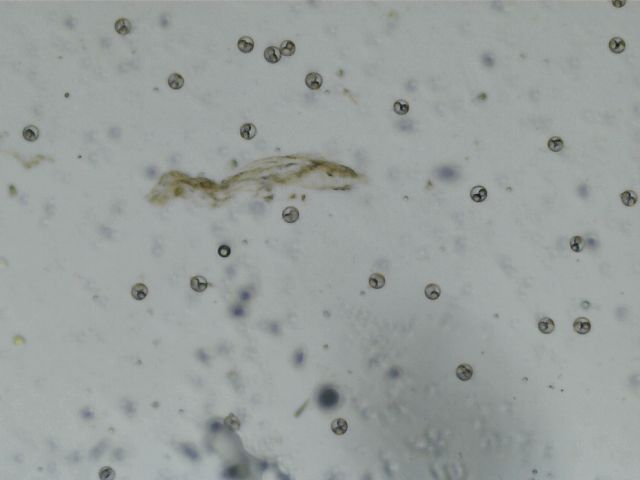 Belly/tail spots: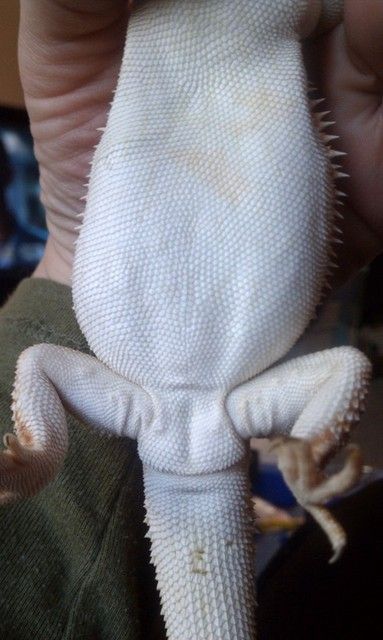 Angry dragon