[TOPIC AUTO-LOCKED DUE TO INACTIVITY]
So I've noticed the end of my bearded dragon's tail turning black over the last month and was just thinking it was getting ready to shed. Well the rest of the tail finally turned grey and shed today but the lower part is still black. Now i've heard about tail rot but I don't really think that's what it is right now I think the skin just won't shed but i'm not sure.
Here is a picture from yesterday: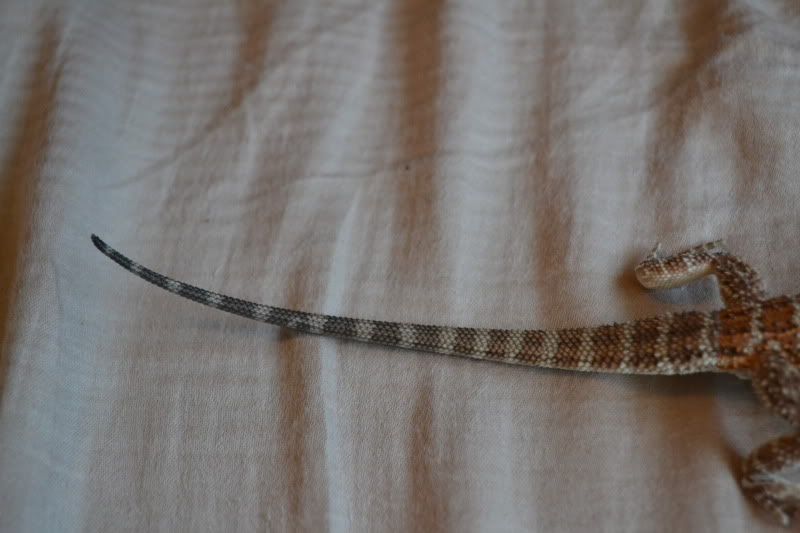 And here is a picture from today:
Should I be worried? Is there something I should do to help it shed?