[TOPIC AUTO-LOCKED DUE TO INACTIVITY]
Okay so I am starting a new thread to put all of my soon to come memories with me new little beardie!! I am also creating a blog if anyone is interested (I have never blogged before so we will see how it turns out
) I know I have a few people who wanted me to start a new thread for this so here it is!!
I will start out by sharing Parker's old tank that is cleaned and ready for its new friend!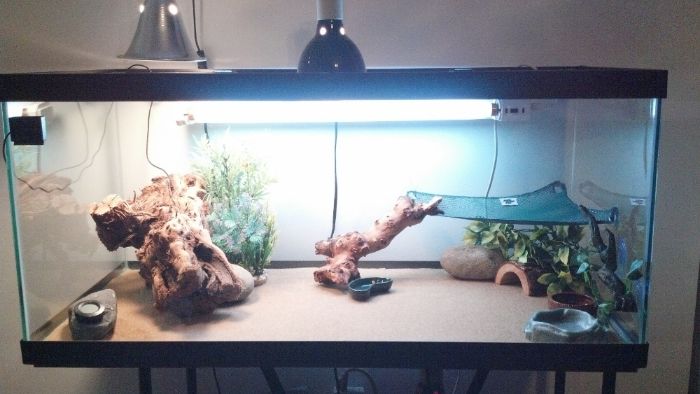 Here also is a link to my new friend that should be arriving in the next few days!
http://beardeddragons.co/shop/index.php ... uct_id=205
Anyone have any name suggestions?? I was thinking about the name Riley but I will have to see if the personality fits lol.