[TOPIC AUTO-LOCKED DUE TO INACTIVITY]
Hey guys, it't been a while since I posted any pics of Tyrus (formerly Deanie) As some of you know we had a quick bout with MBD, I corrected all husbandry errors and hes been growing like a weed since.
Here is the before (June 05/2011)
5 inches long and 3.3g
And here he is today (Dec 26/2011) Weighing in at 299g at this point and approx 15inches long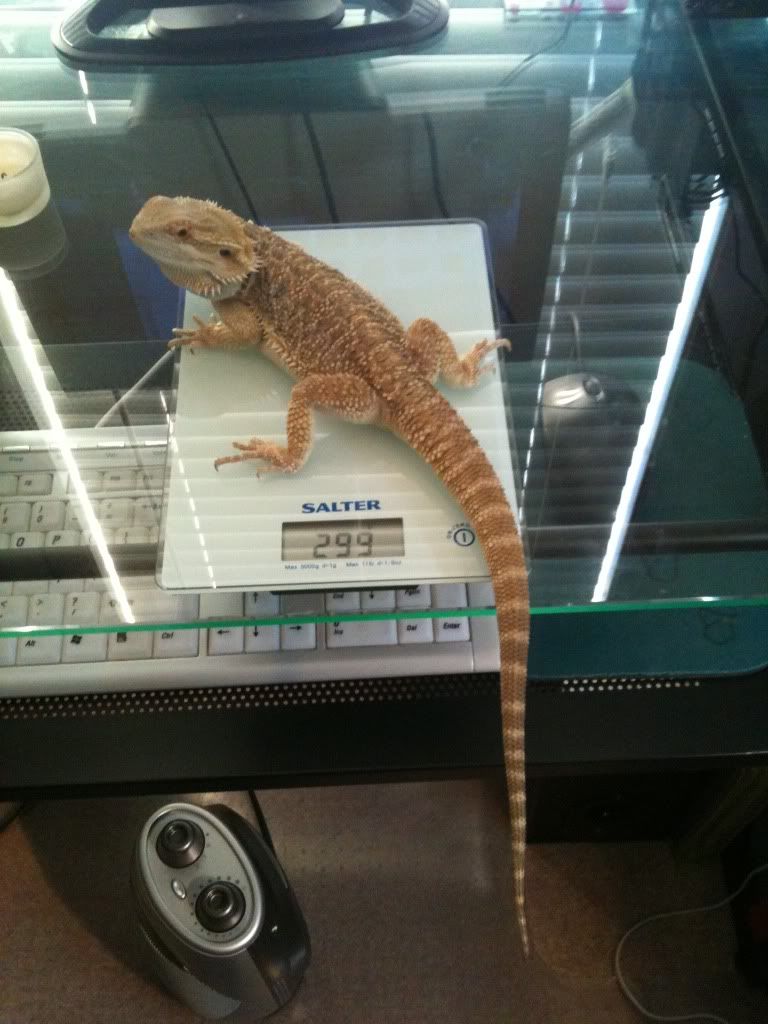 I cant believe how fast they grow!
Here are some pics I liked from today and last week.
His tail was a new form of stylish hat.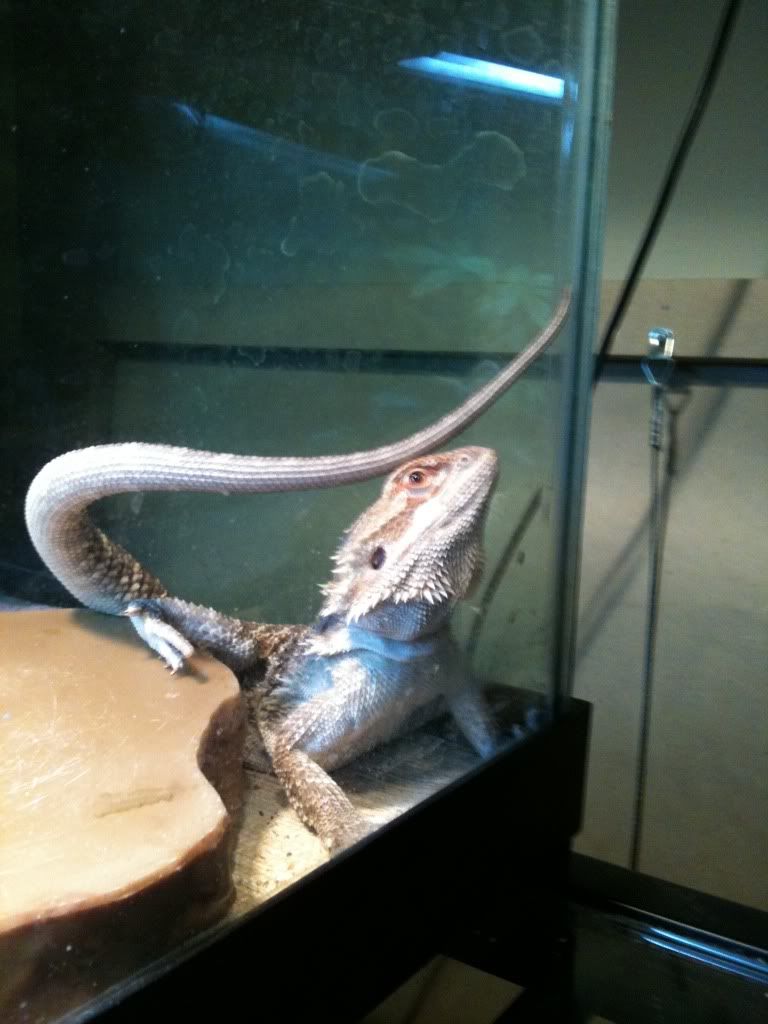 Puffing up to grab that morning UVB lol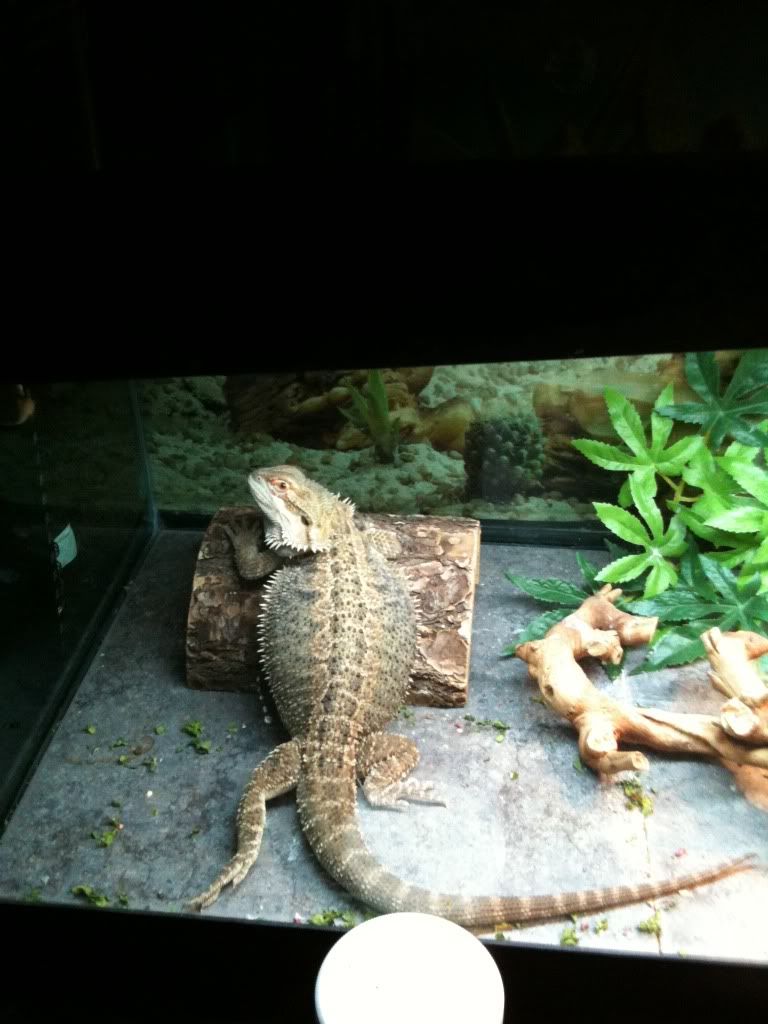 His tank: (which he is quicky outgrowing! must build a custom enclosure
Such a Purdy Face: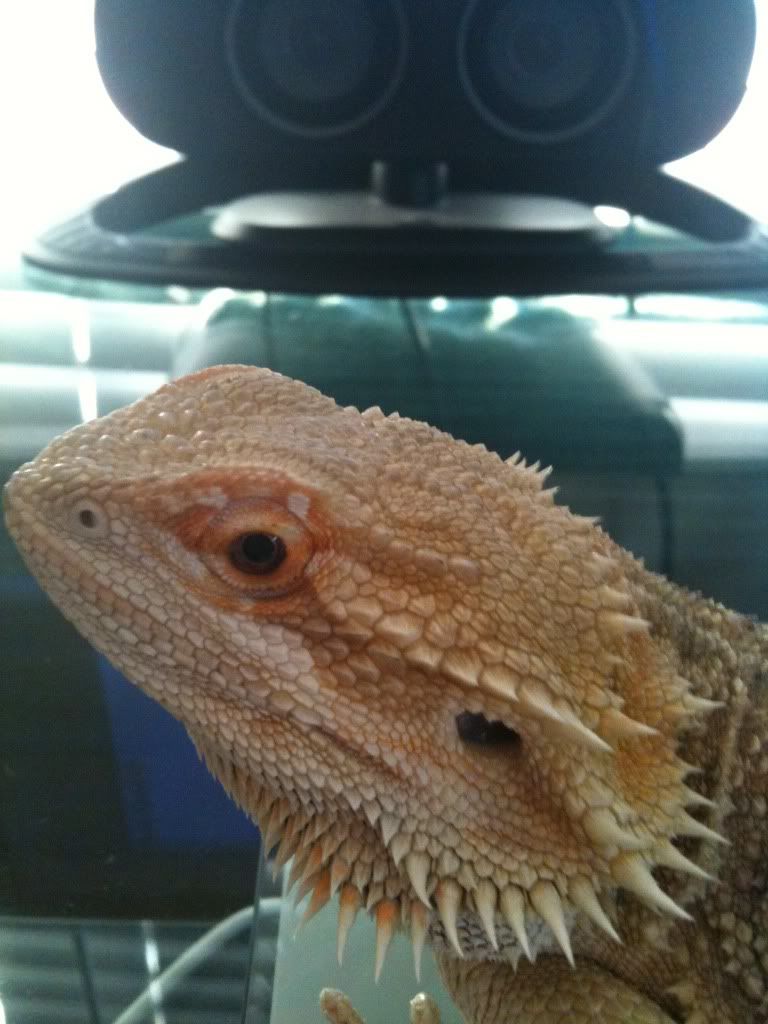 No shortage on spikes:
Crazy glass dancing that occurs for about 2 hours every morning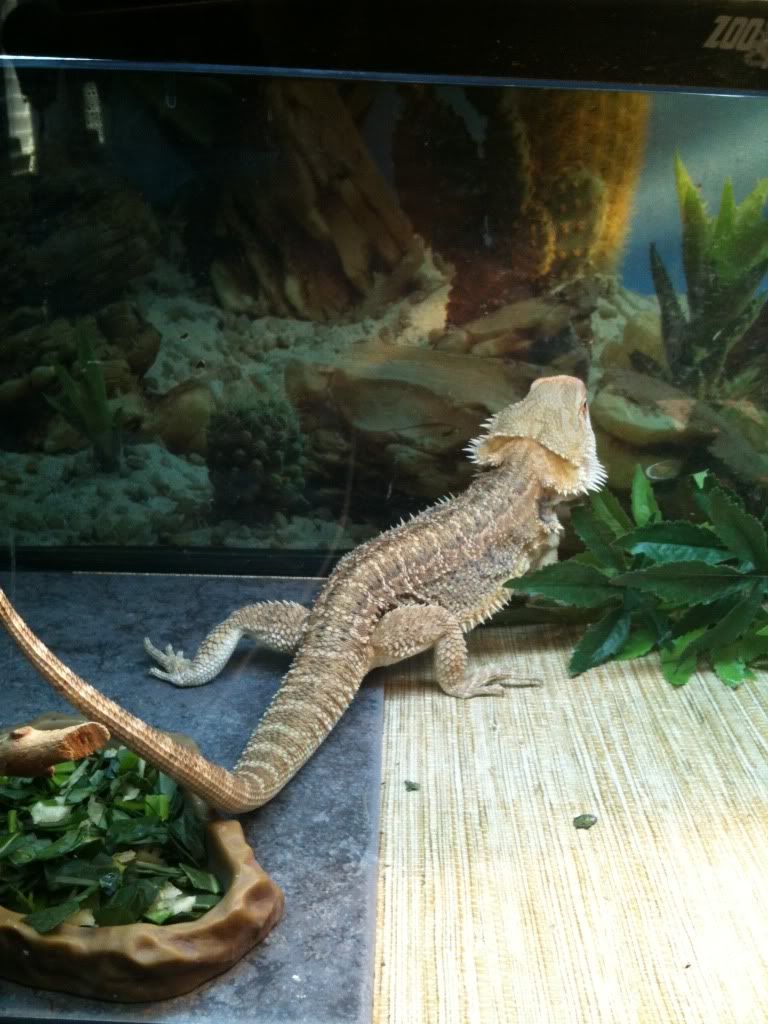 Thanks for looking!! Feel free to comment lol
Kalyn