[TOPIC AUTO-LOCKED DUE TO INACTIVITY]
Okay, so I've been away for like six months and I figured it was time to update my thread. However, apparently I am too slow on the draw and my thread auto-locked again before I could get to it.
I am too embarrassed to ask a mod to unlock it again, so I am starting a new thread and will eventually get both threads merged.
So, we are up to 6 dragons now! Our newest addition is, Rocco, a tiny little Italian Leatherback. He's not so great right now but I'm doing all I can. His Panacur arrived today and I gave him his first dose. XX fingers crossed XX that this does the trick.
I'll start the pics from smallest to largest. And yes, Barb, if you find your way here, I am trying to bribe you to forgive me by posting all these pics lol.
Rocco:
Our tiny, little 3g baby: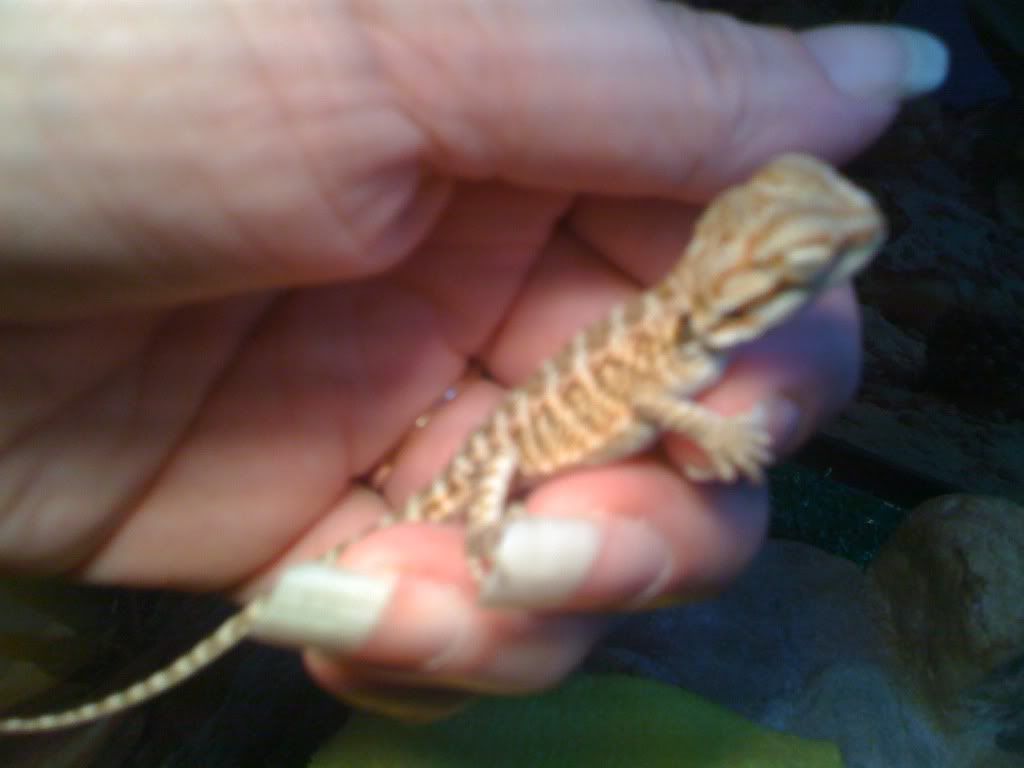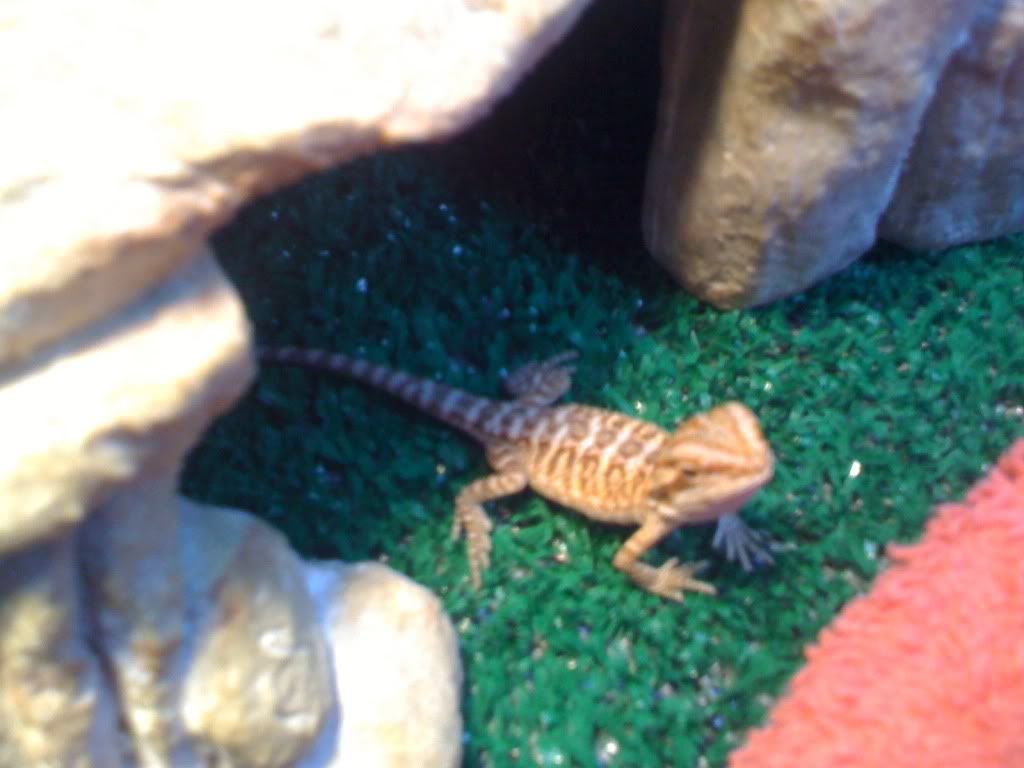 Mika:
She's up to 460g. Quite chubby but she is the sweetest little thing ever. Eats everything I feed her (as you can tell by her tummy lol)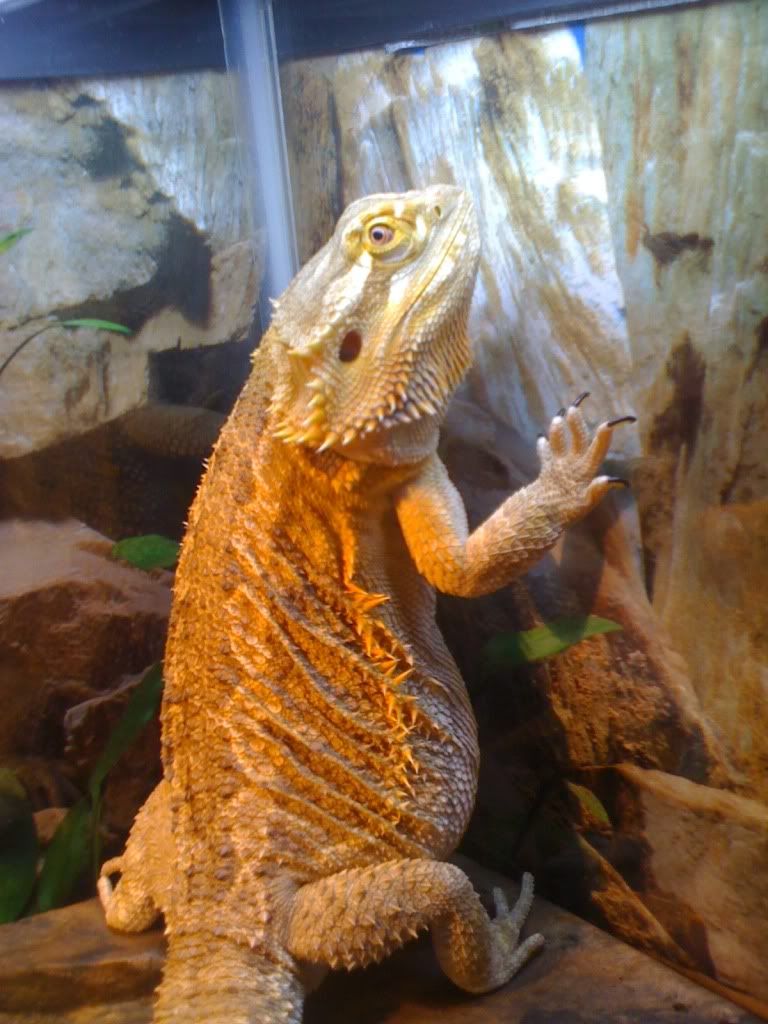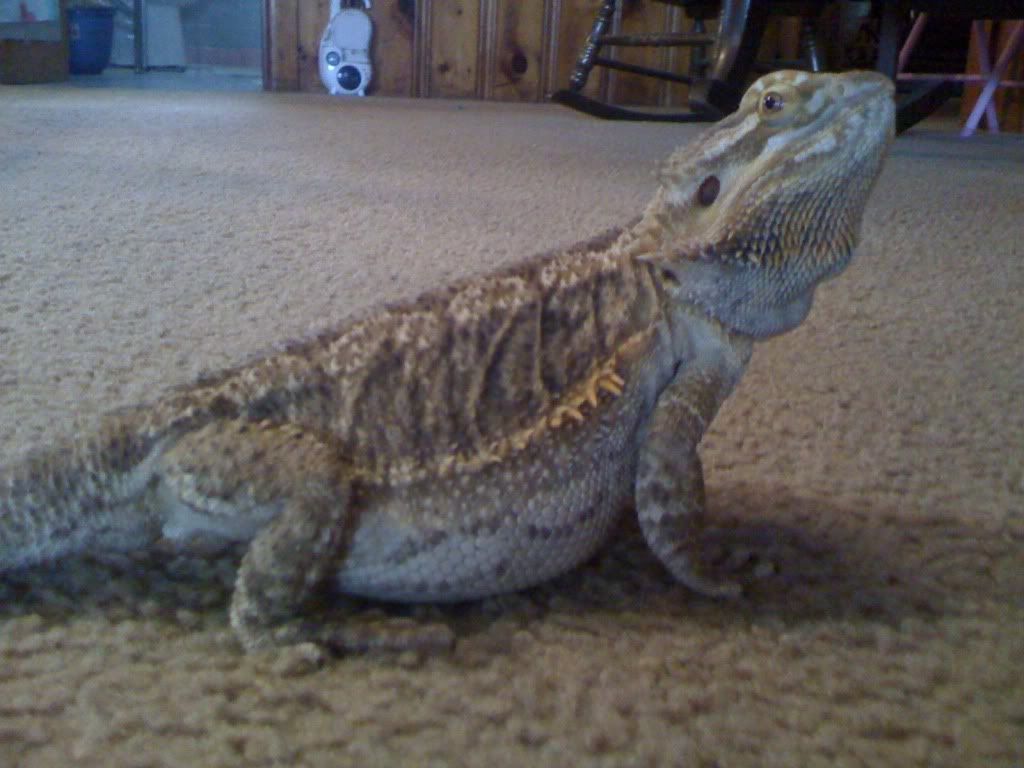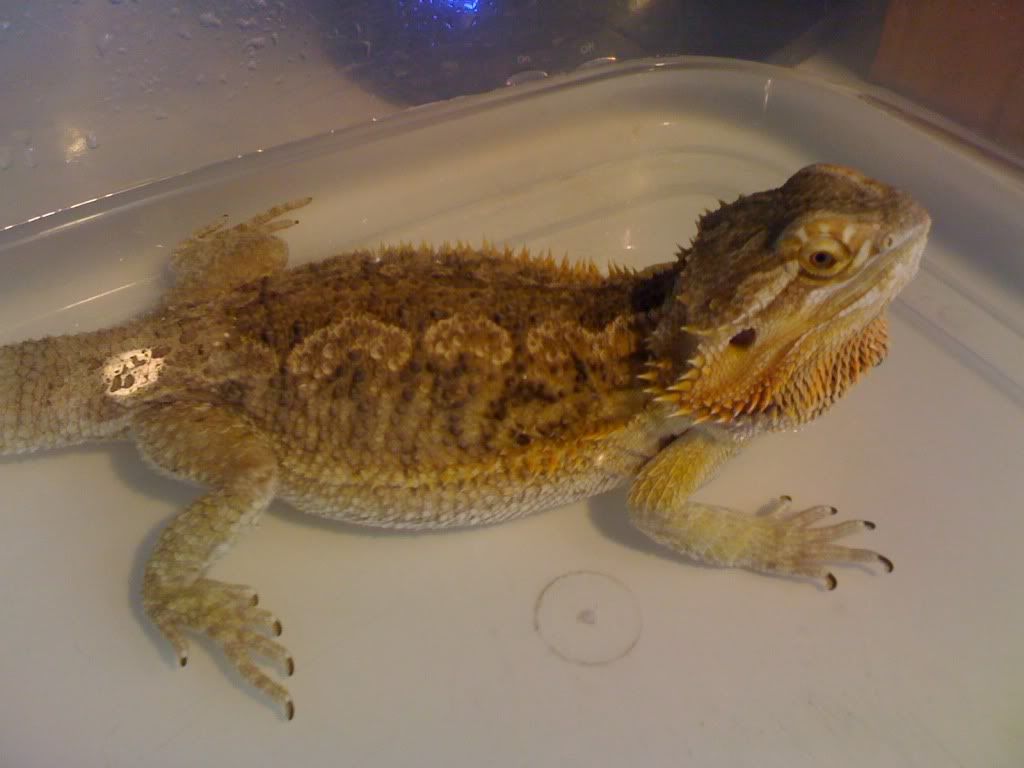 Gizmo:
He's the smallest male (470g) but has the biggest fat pads (go figure). He's also figured out if he hangs out on his second story he can see Mika all the way across the dining room and living room to flirt with Mika.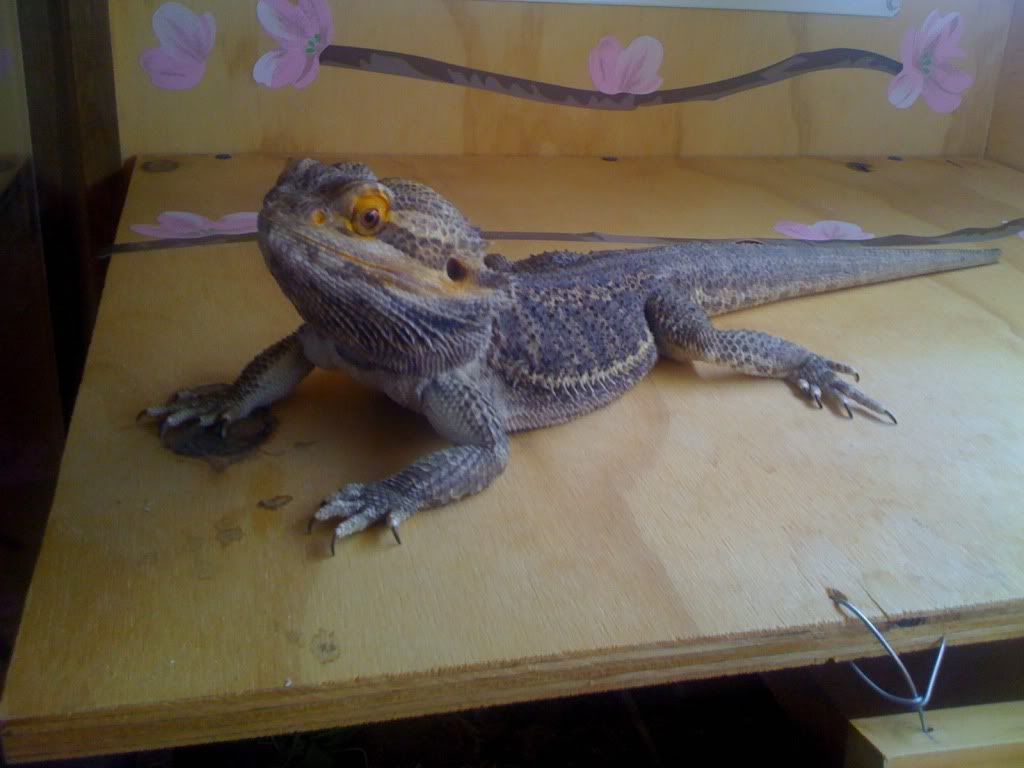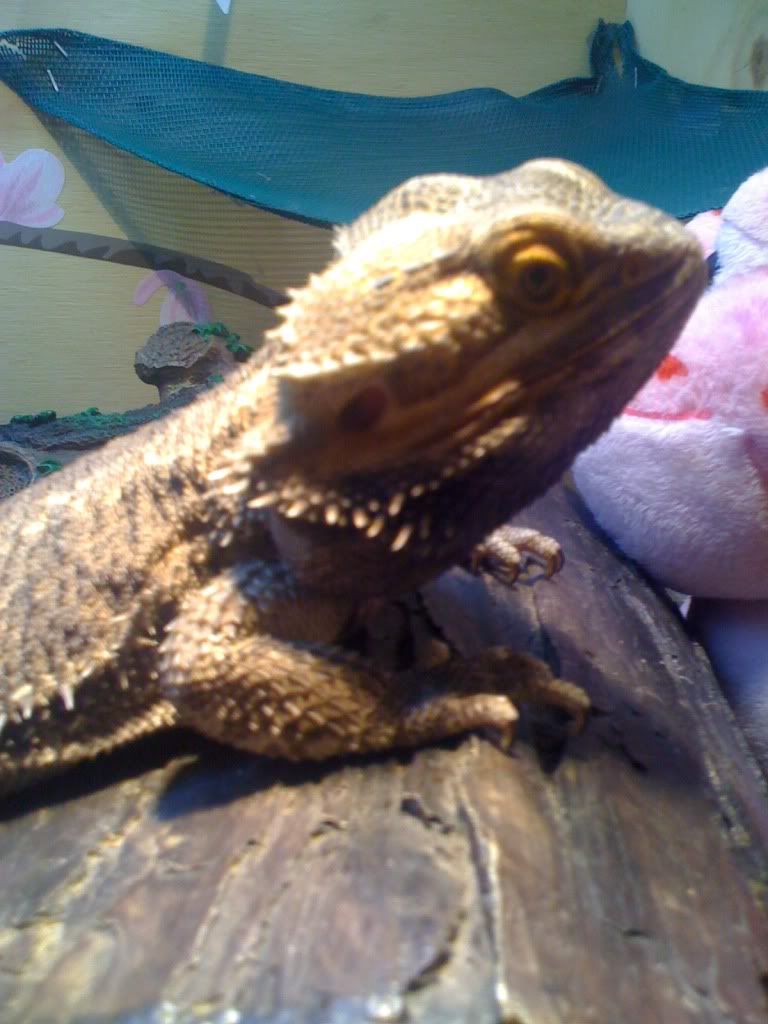 Princess:
Last weigh in she was 510g. She went down in the end of September but woke up and ate in November. I can't let her go back down until she poos but even after a nice long soak, no luck. She's been a little grumpy pants.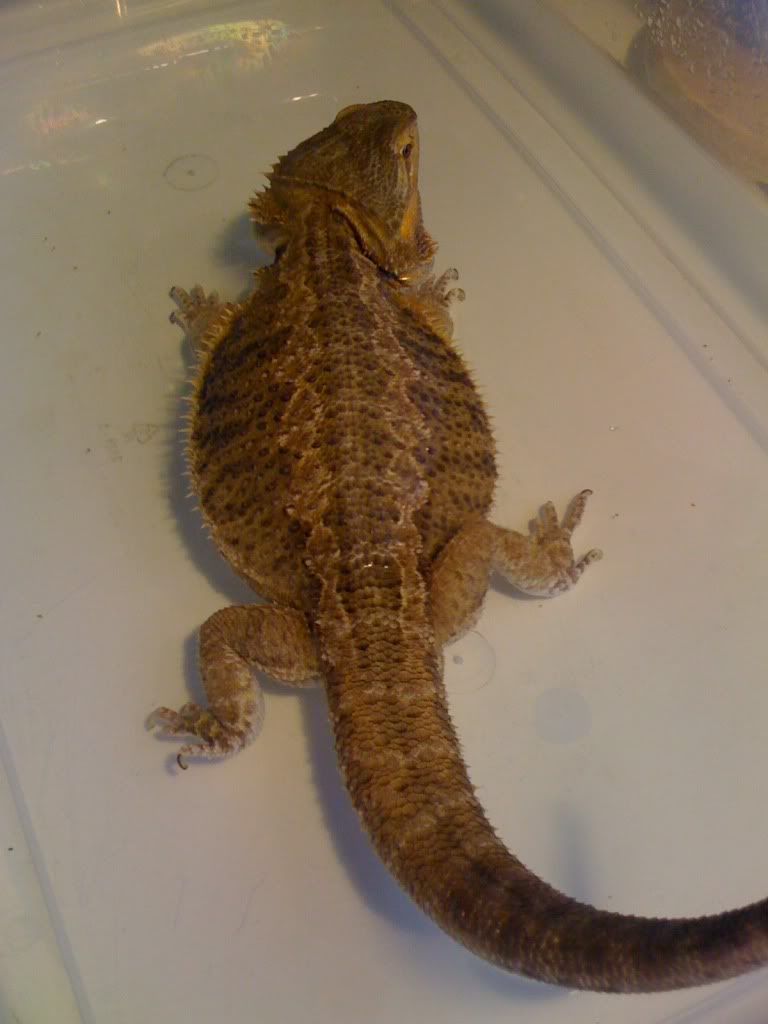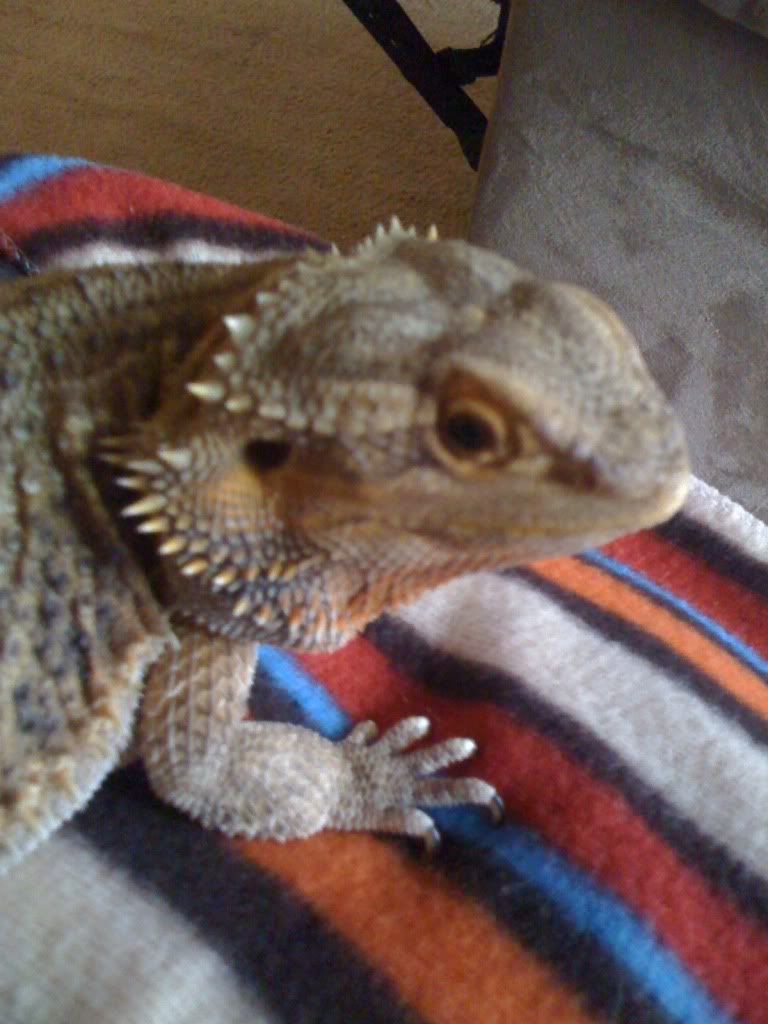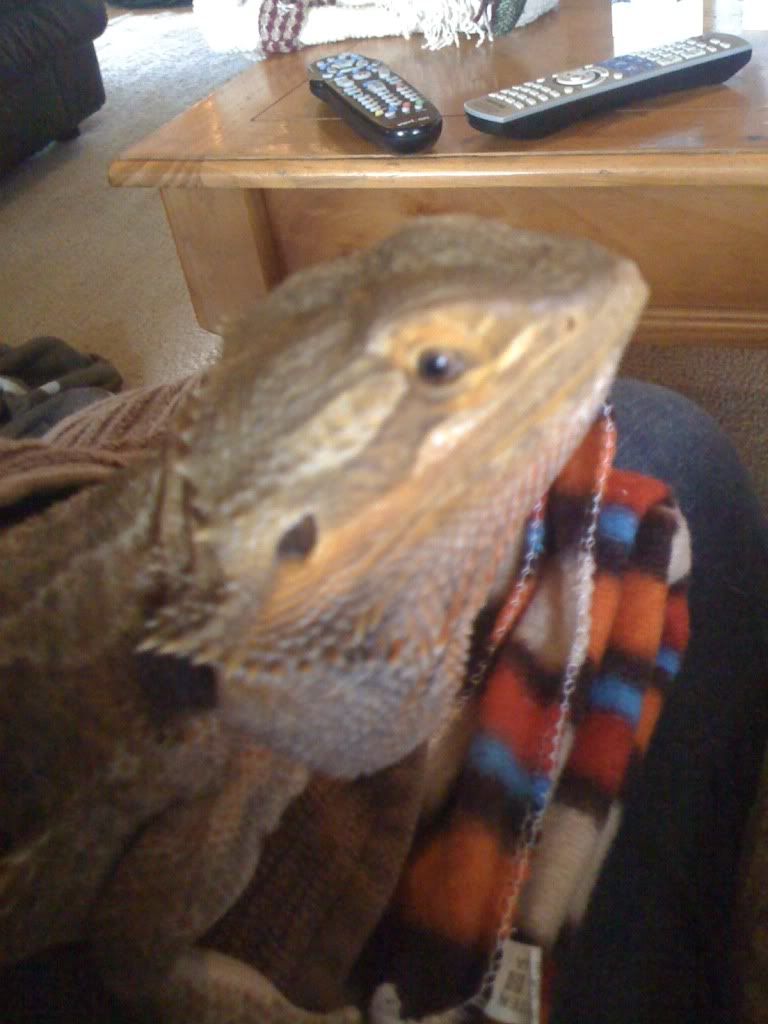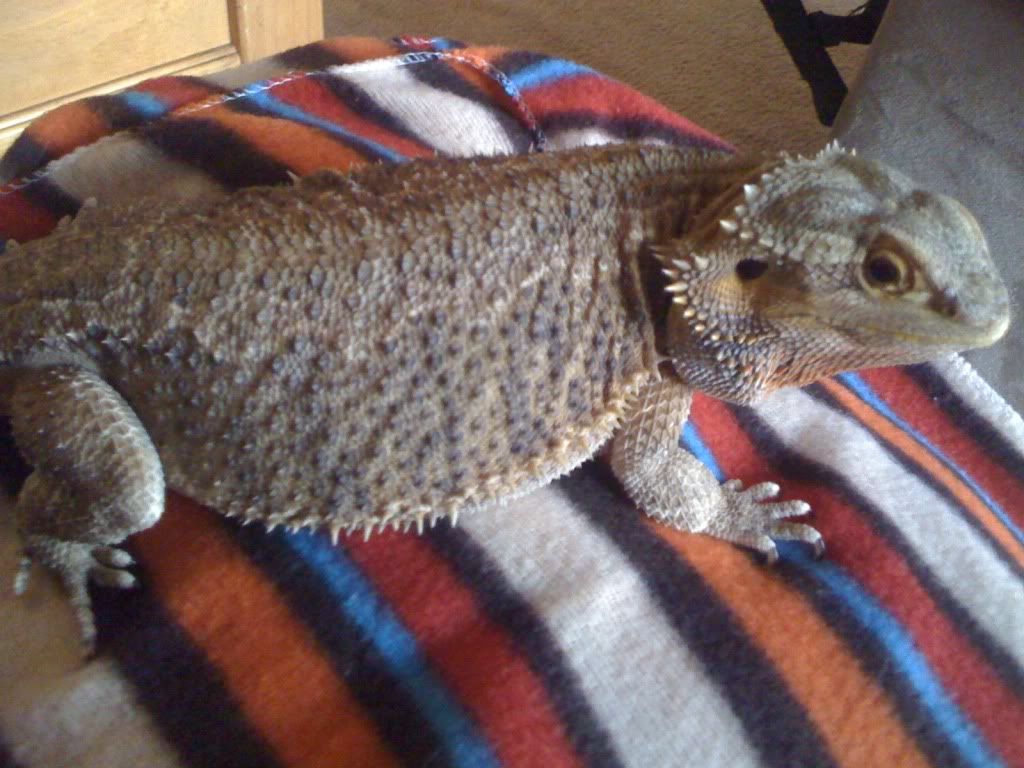 Crush:
Crush turned 2 in August. He's up to 636g! He's such a beauty and a real momma's boy. He is not the least bit thrilled with the arrival of Rocco or how much time I spend bathing and syringe feeding the baby. Yesterday he blew up at me like 5 times, hissed and black bearded! He's never been that cranky with me before!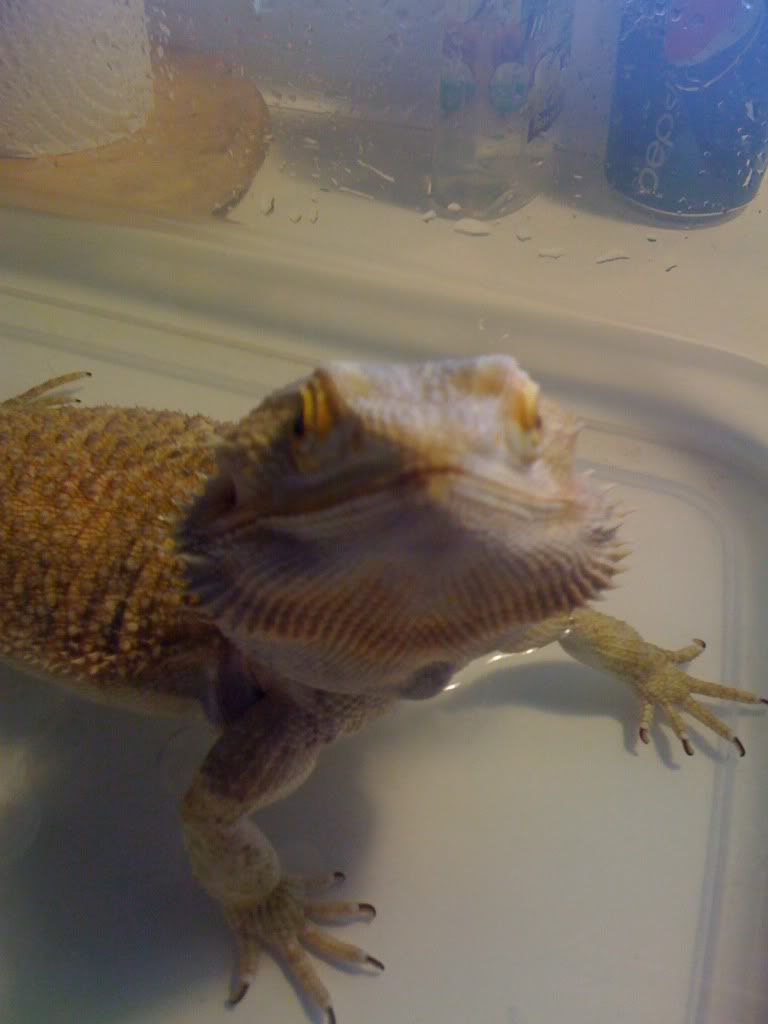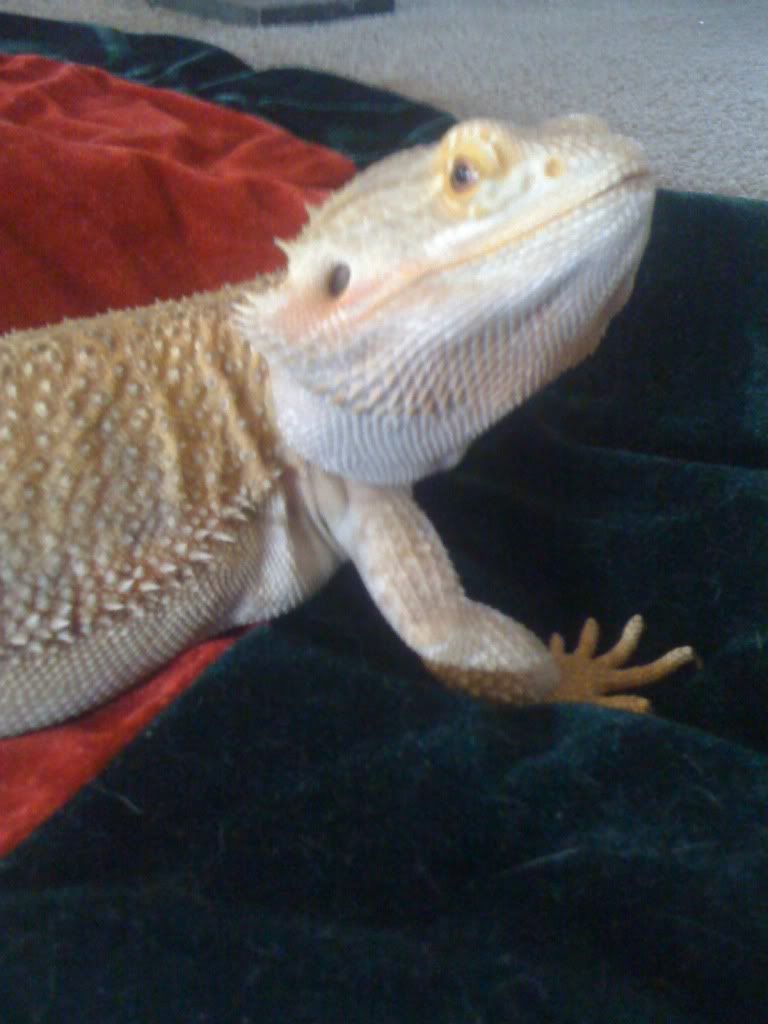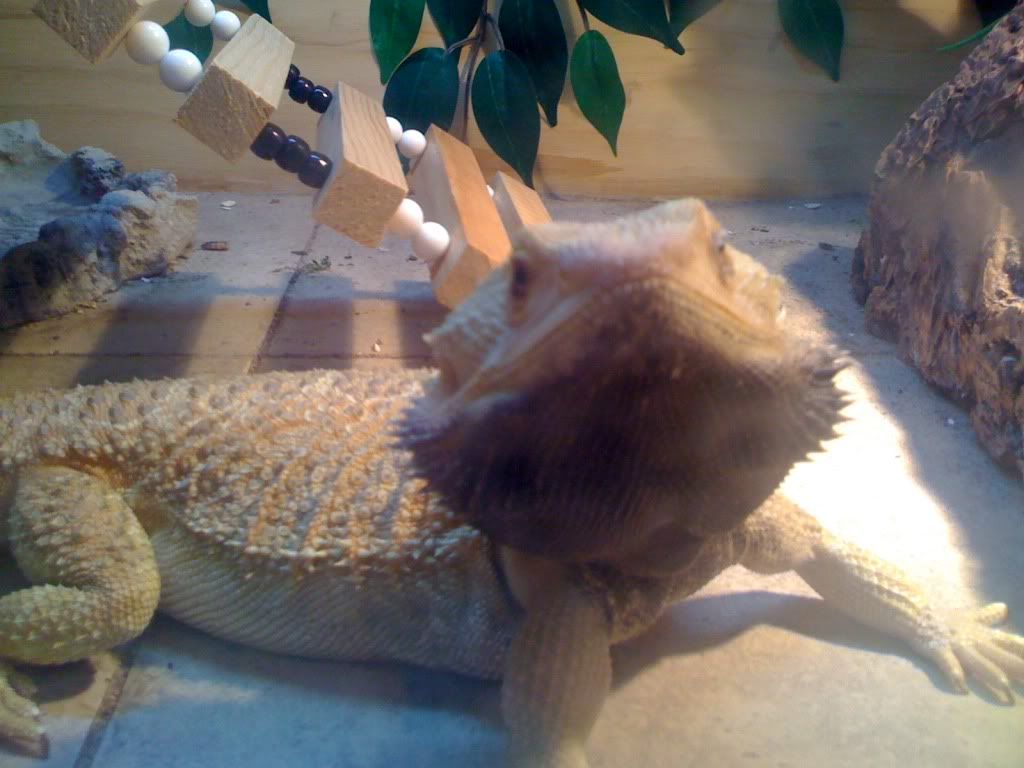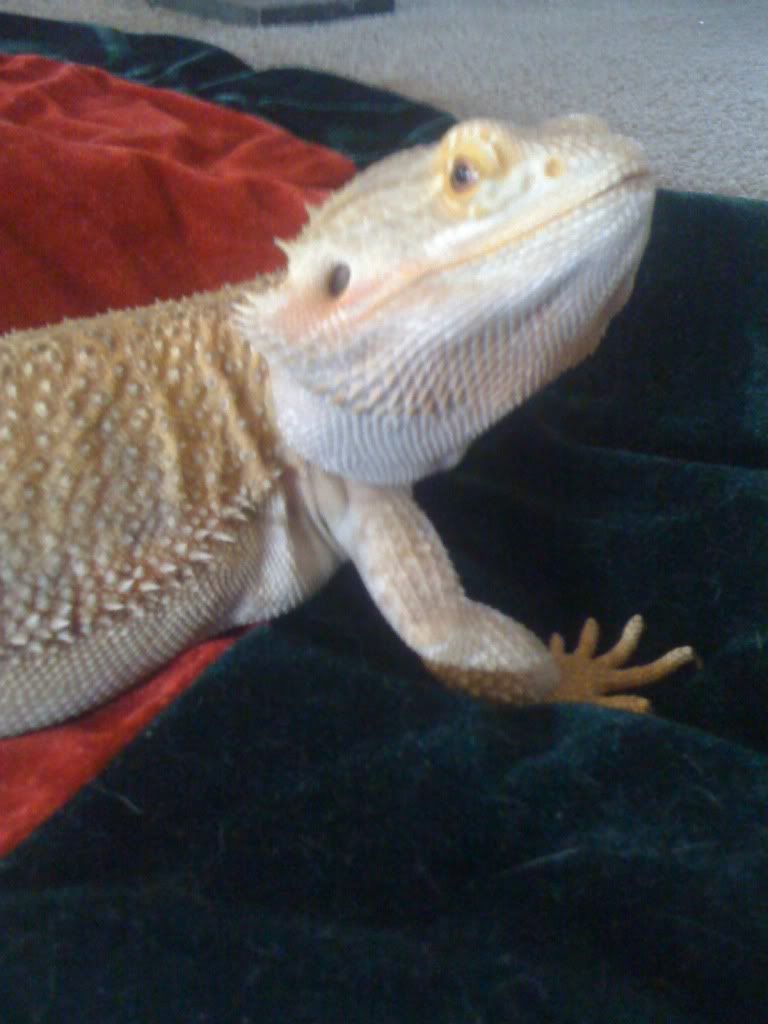 Last but not least, my handsome Boodah:
Boodah will be 2 on the 18th of December. Can you believe it??? He's up to 640g! He's such a docile, sweet dragon. However, as soon as I open his door, without fail, he runs right over to Crush's tank and head butts the plexi-glass. He is all boy for sure.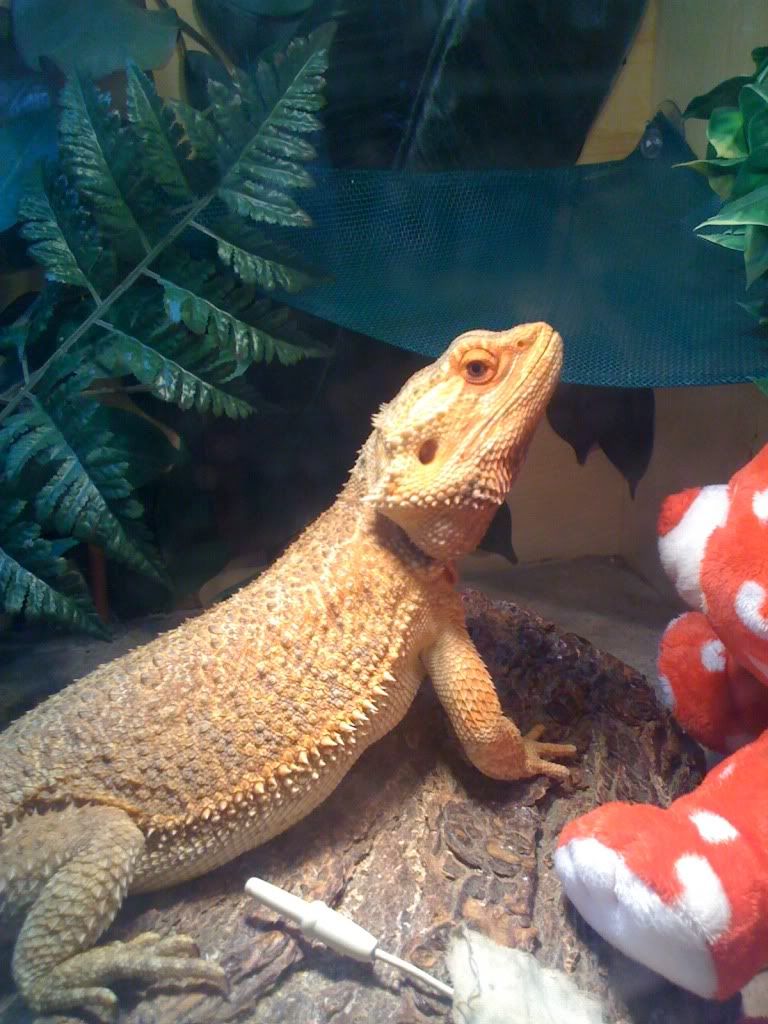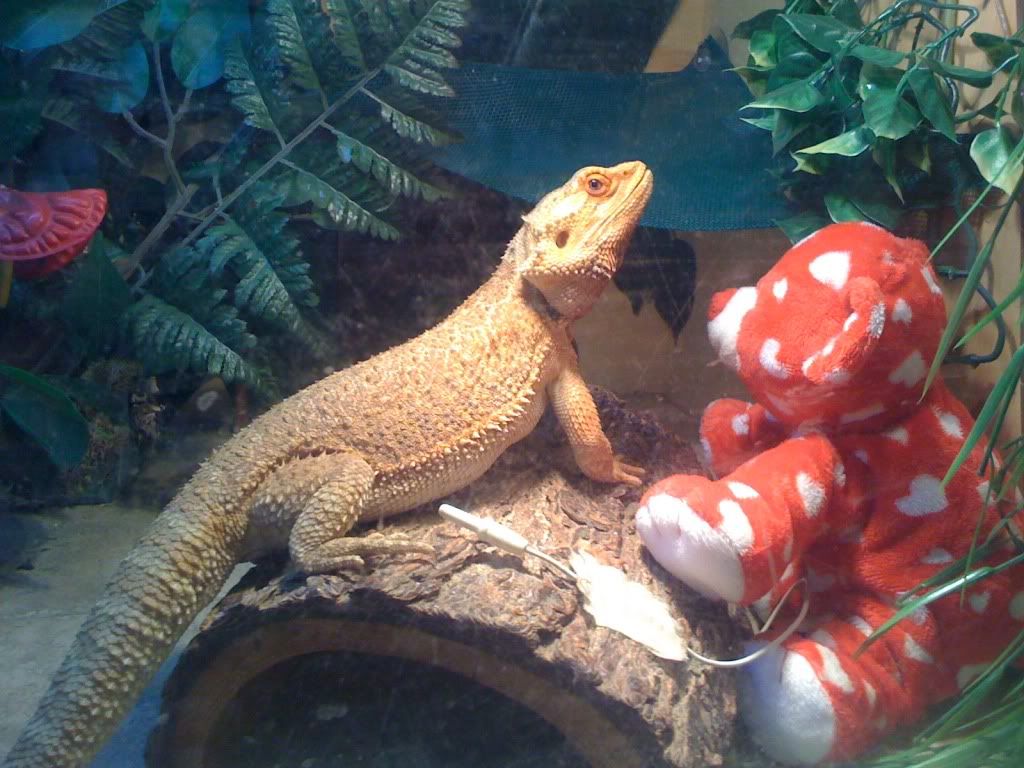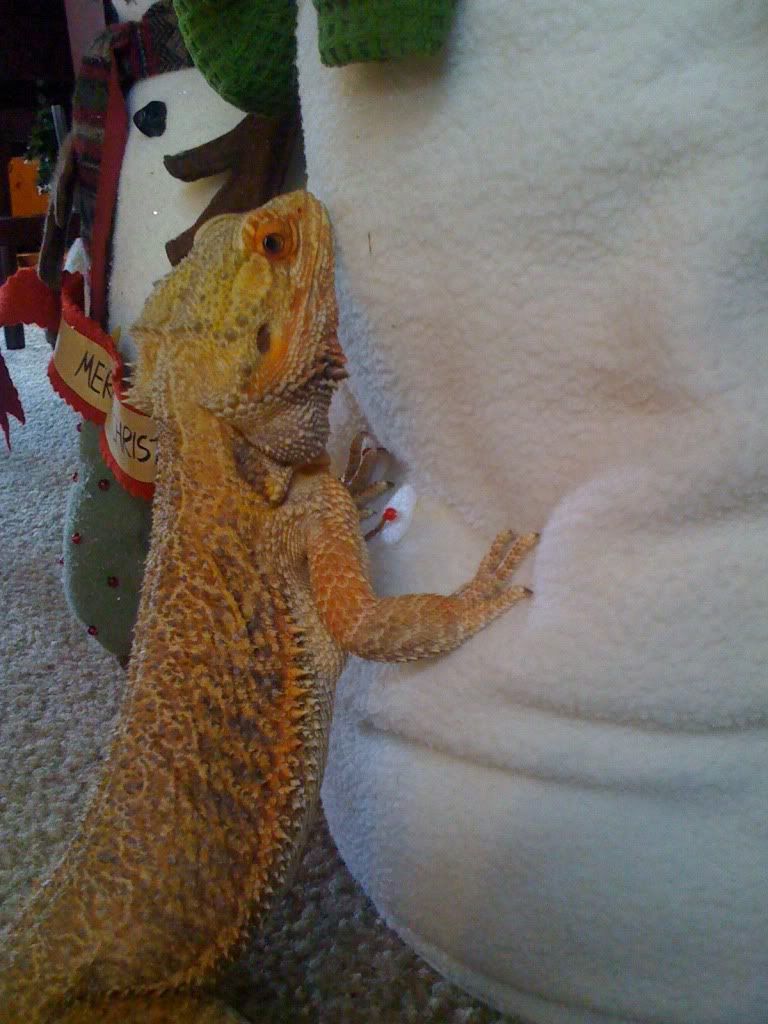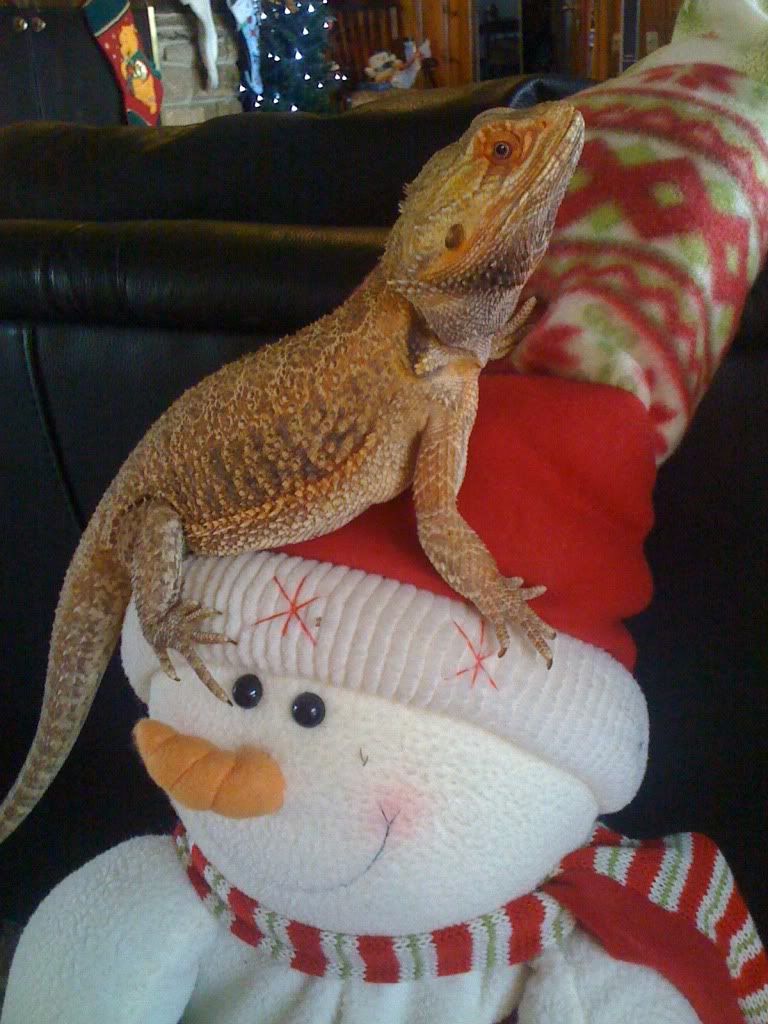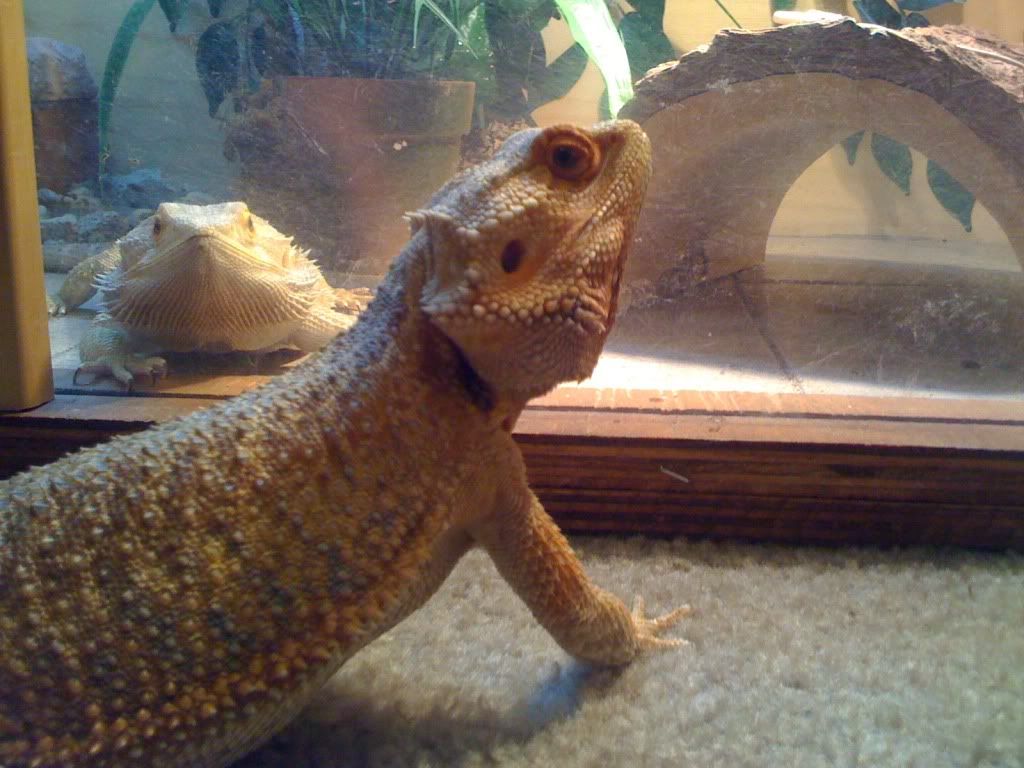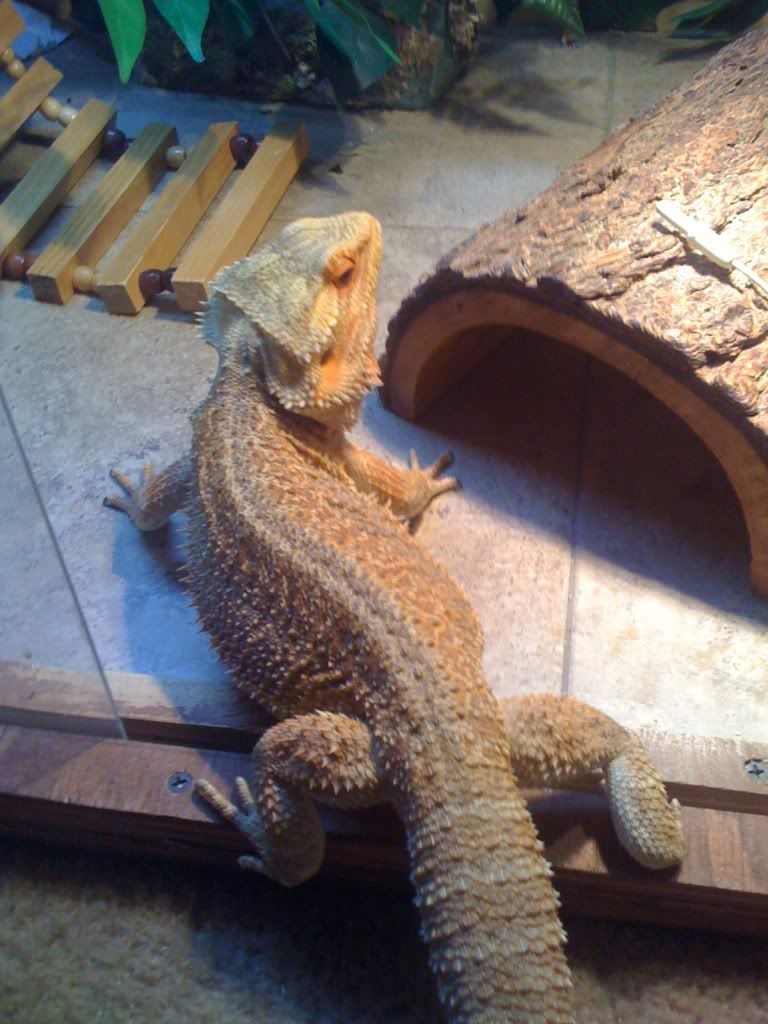 Thanks for looking!