[TOPIC AUTO-LOCKED DUE TO INACTIVITY]
This is Crystal - our new beardie.
We just moved to Las Vegas, and got her at a wonderful reptile store. She's been just fine, VERY active - then today I noticed that she's not using her front legs at all!
I had her and her sister in a temporary home until ours came today - reptile astro turf for the substrate, basking at 100, water, food, etc. Dixie is just fine.
What could cause this? I'll call the store for a recommendation on a good herp vet in the AM - but I certainly don't want to lose her!
ETA - it's like she might have jumped and hurt her shoulders - she tries to use her front legs, but they're very shaky and weak - not at all like earlier this morning.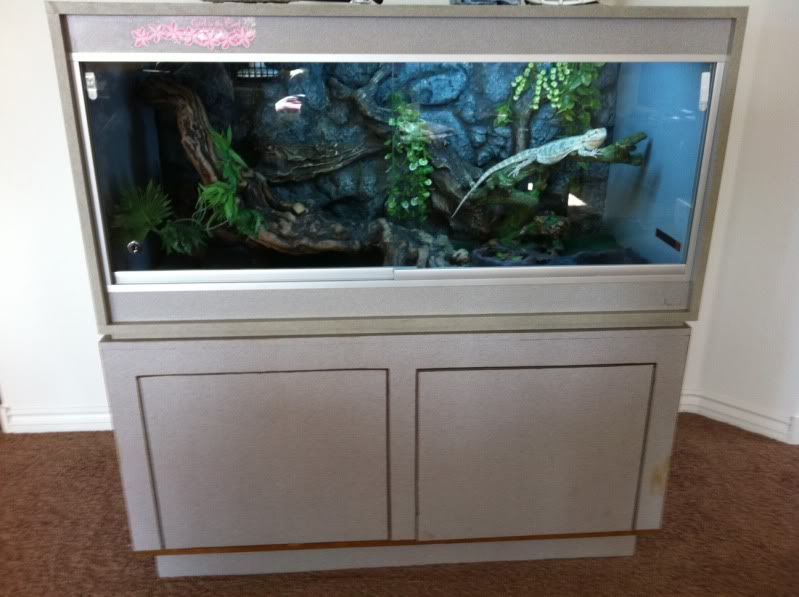 The viv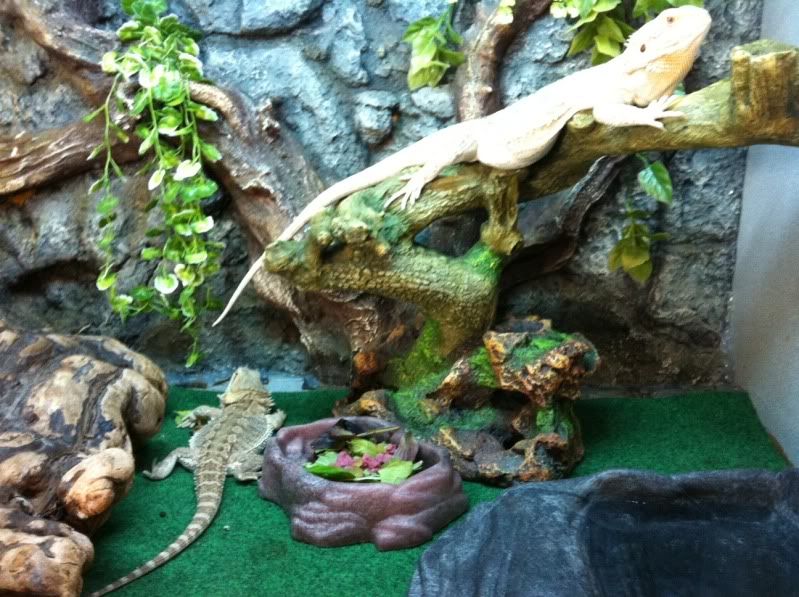 Crystal's on the bottom - see how her leg is twisted under her? ACK!
Thanks in advance!