The B-in-L collected them for us this afternoon . The breeder told she thought we'd be pleased with them.
We love them !!!
The girl is about 10g (pink dot on back) , the boy is about 15g. I think they are 2 months old.
Boy = Caesar, on the hide, girl = Cleo (Cleopatra) who has a pink dot on her back, on the bit of bark (above him)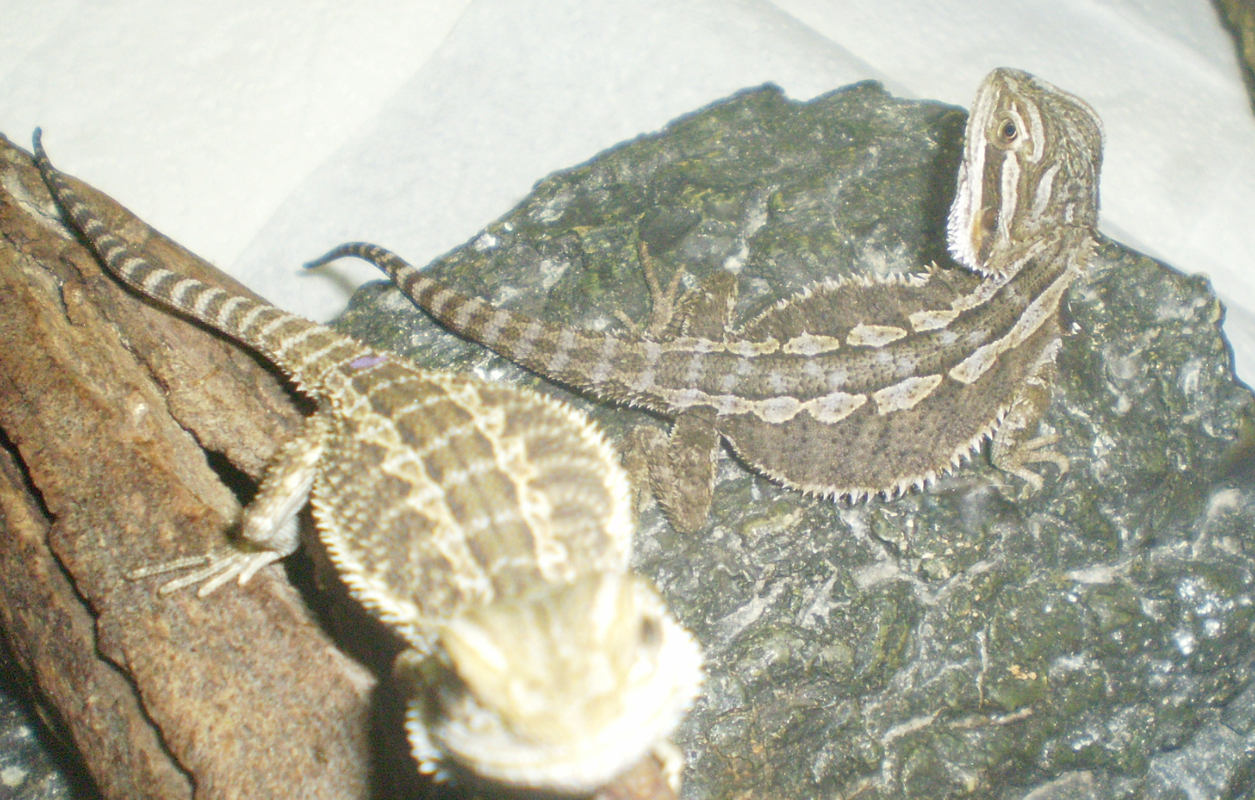 Cleo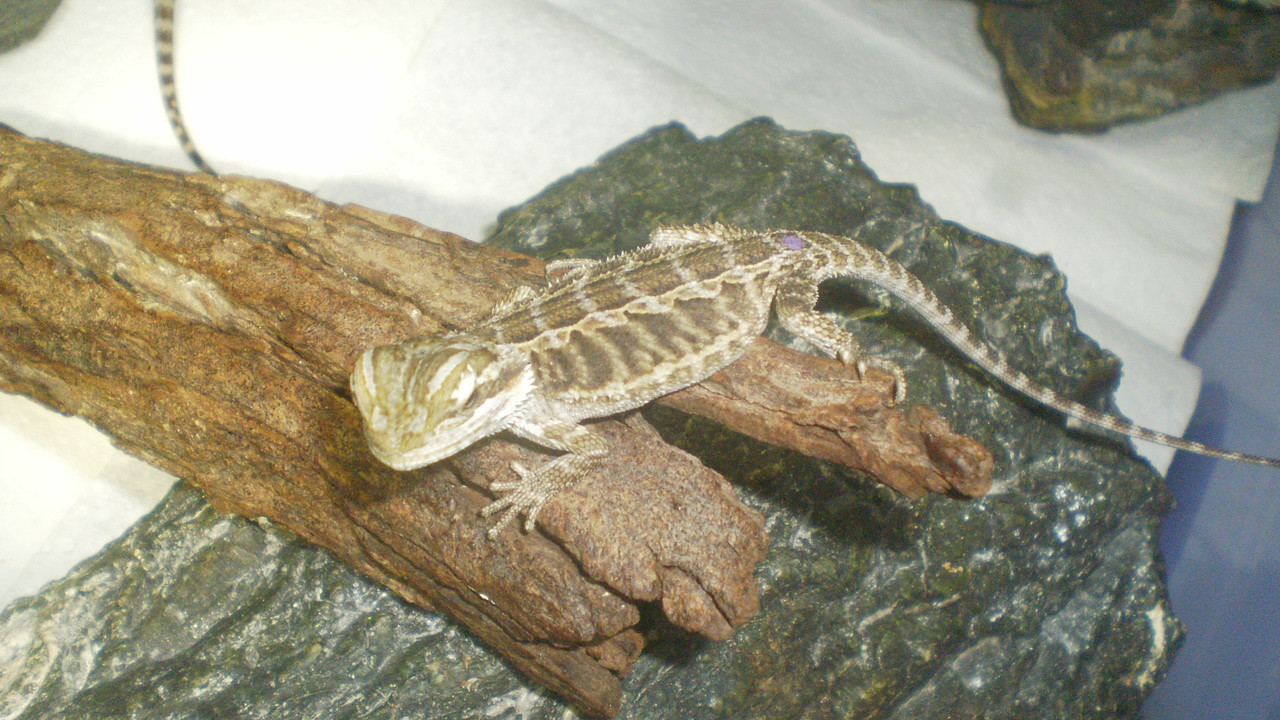 Caesar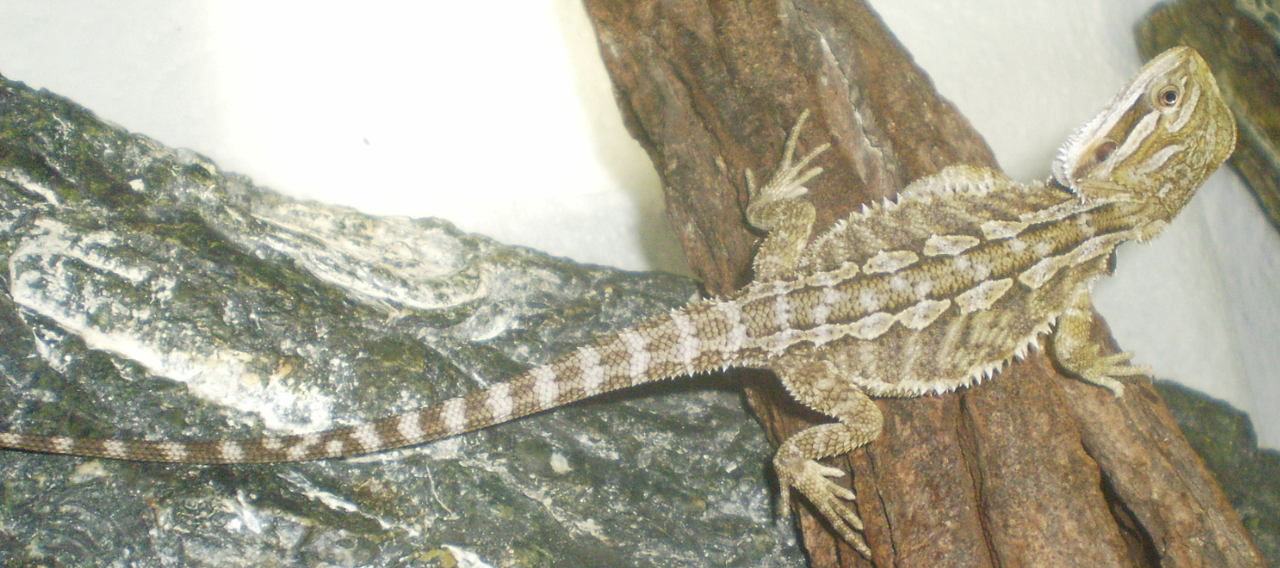 They are settling in nicely, had a feed of 25day old (1/4 size) crickets + the boy has discovered the BSFL (I have these in a worm escape proof ceramic bowl (got off Ebay).
They immediately polished off 20 crickets in a feeding frensy when I placed them in their new home and the boy came back for seconds eating 6 - 8 BSFL.
Not seen them nibbling on the grated carrot and chopped buk choi greens yet.
Good thing I have the lid on the 120L rearing tub as Caesar is very much into exploring and I just saw him climb the cables from the 7W heatpad (sandwiched between tile) & the thermostat) all the way to the lid and he slid back down.
We've been watching the pair watching us , some arm waving already. Keeping the handling to a minimum for now , only when necessary.