Cleo this week 36.5g (grown +7g) ==> 3.65x her original weight.
Caesar this week 65g (grown +10.5g) ==> 4.37x his original weight. He's now coming out for brief periods of daddy quality time each day , still not so sure about being picked up , but once he's on my tummy or chest he's OK for few minutes , then decides he wants off.
He likes taking his silkworm from my fingers, and is very good at taking crickets that way too.
He had his 2nd full shed last week so was a bit "grumpy".
Caesar is now occasionally letting me pick him up for qt with me and Cleo, Cleo being on me calms him .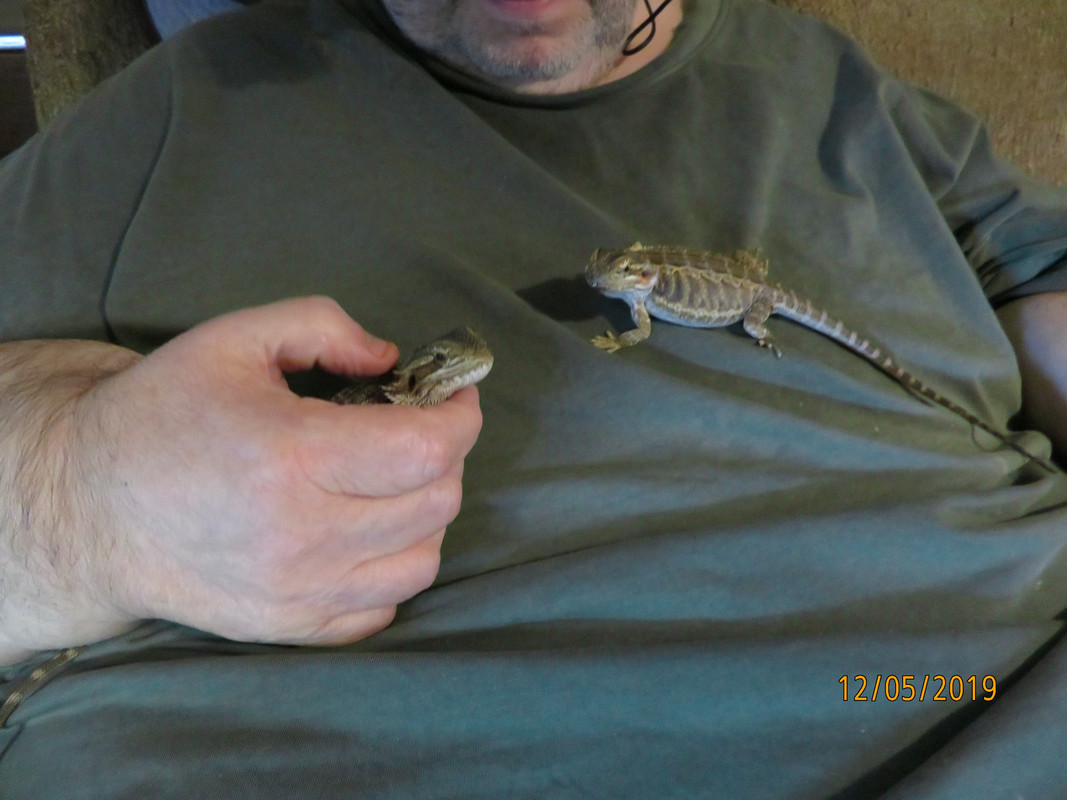 Cleo on the shirt , Caesar sitting in my hand being petted using my thumb. Was good while it lasted (about 3 minutes) then both Caesar and Cleo spotted something interesting and warranting closer examination).