I don't need to use any CHEs in my tanks , tropical coastal location , never gets colder than 20 degC in my house (even on the coldest winter night).
Stick to Exo Terra and Zoo Med brands for the CHE. Some people buy elcheapo "no brand" ones from Ebay and from pet chains, and they typically don't last long , some even fail with dangerous consequences ( Snake Ranch in Gosford had their entire facility destroyed by a fire , a dodgey CHE was eventually blamed ).
Control of CHE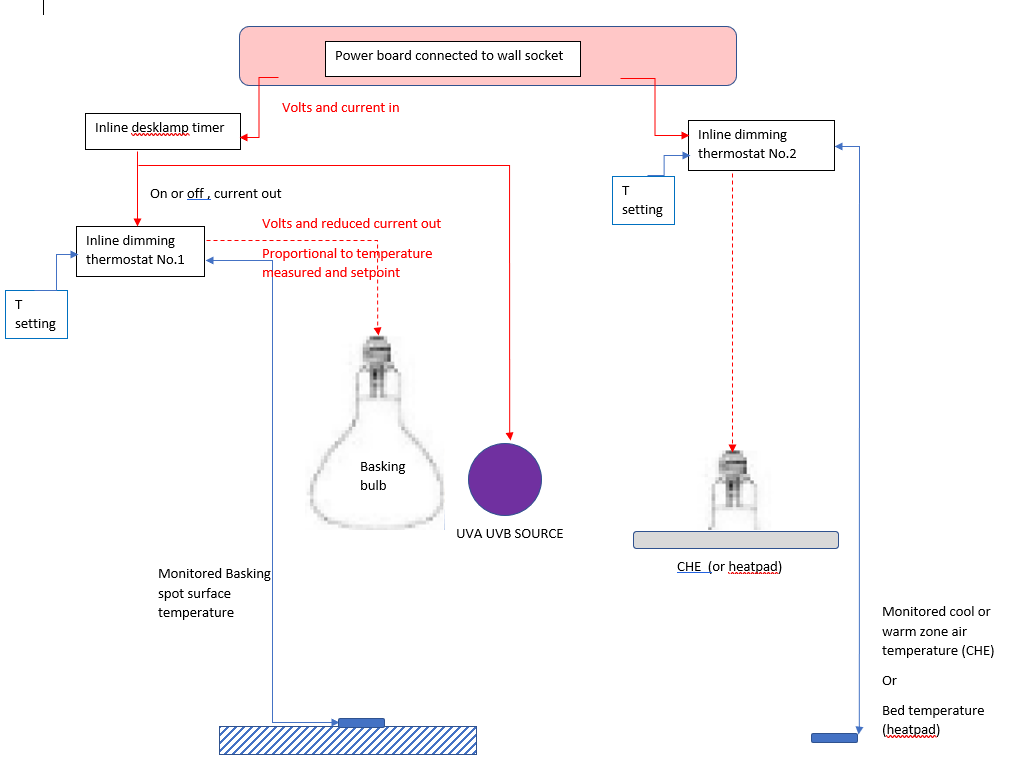 You need a regular dimming thermostat to properly control a CHE.
If you wish to stick with heatpads, , they can be safely used in plastic and timber tanks if you sandwich the pad between two layers of ceramic wall or floor tiles , a simple switching thermostat will control a heatpad / heatslab very effectively and safely. I've been using 5W and 7W "heatslab" with not problems and no failures and no overheating issues for over 10 years for my skinks' and dragons' rearing tubs and timber tanks.
This is how I set these up :
viewtopic.php?f=75&t=224976&p=1746469&hilit=safe+way+to+use+heatpads#p1746469
the missing image :