[TOPIC AUTO-LOCKED DUE TO INACTIVITY]
So you might feel like you want to try something new for your enclosure...not just a boring old rock, or an expensive piece of driftwood from the pet store. No, you want something better...something that will fit exactly what you could picture as a perfect addition to your tank, something that your bearded dragon enjoy forever. But you aren't too sure where to find that perfect something...well I have an answer for your problem. Making your own.
This guy truly is an expert at crafting all different types of landscapes for all kinds of reptiles, including bearded dragons. I stumbled across his youtube channel a few weeks ago, and felt the need to report it to you all here (although I'm sure many of you know about it). This man has short but detailed videos on how to make beginner, intermediate, and advanced landscapes for your bearded dragon using simple materials from a hardware store, mostly styrofoam, grout, and paints.
And for those of you who "aren't artistic," this video proves just how easy it is to make a piece to put into your beardie's tank:
http://www.lizard-landscapes.com/Fake-rock-wall-beginner-video.html
Here are a few pictures of his finished projects: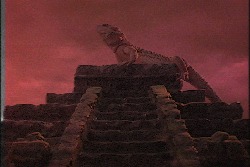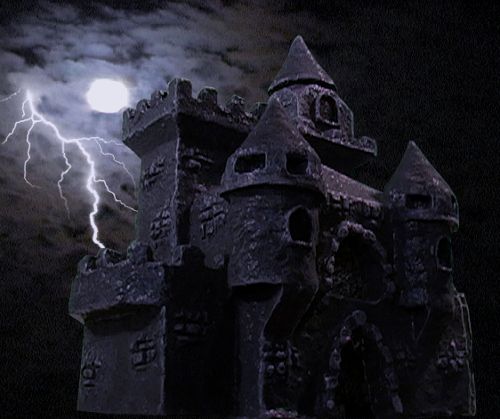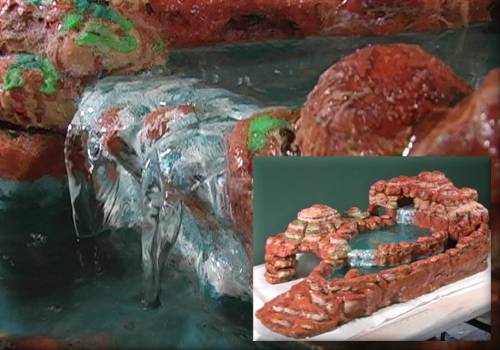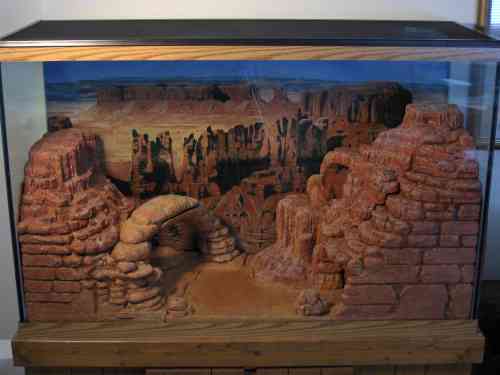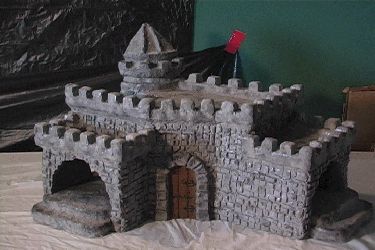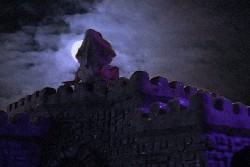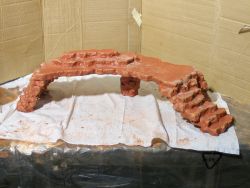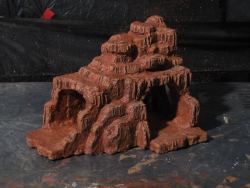 You can check out how to make any of these or your own custom landscape on his website at
http://www.lizard-landscapes.com
or by checking out his youtube channel,
http://www.youtube.com/user/LizardLandscapes
He also has detailed lists of materials used for these projects on his website. Check it out!