I am so glad I decided to use the excavator fill as the basis for some very useful sized raised garden beds in my front yard and back yard.
Ended up with a jumbo sized split level 6m x 3m x 0.6m bed at the front of my house ( plan was to make a feature area full of native flowering thrubs, bushes, ground covers , grasses and perenials) but with level 2 water restriction in place I've held off on getting plants what were likely to dye of heatstress and thirst.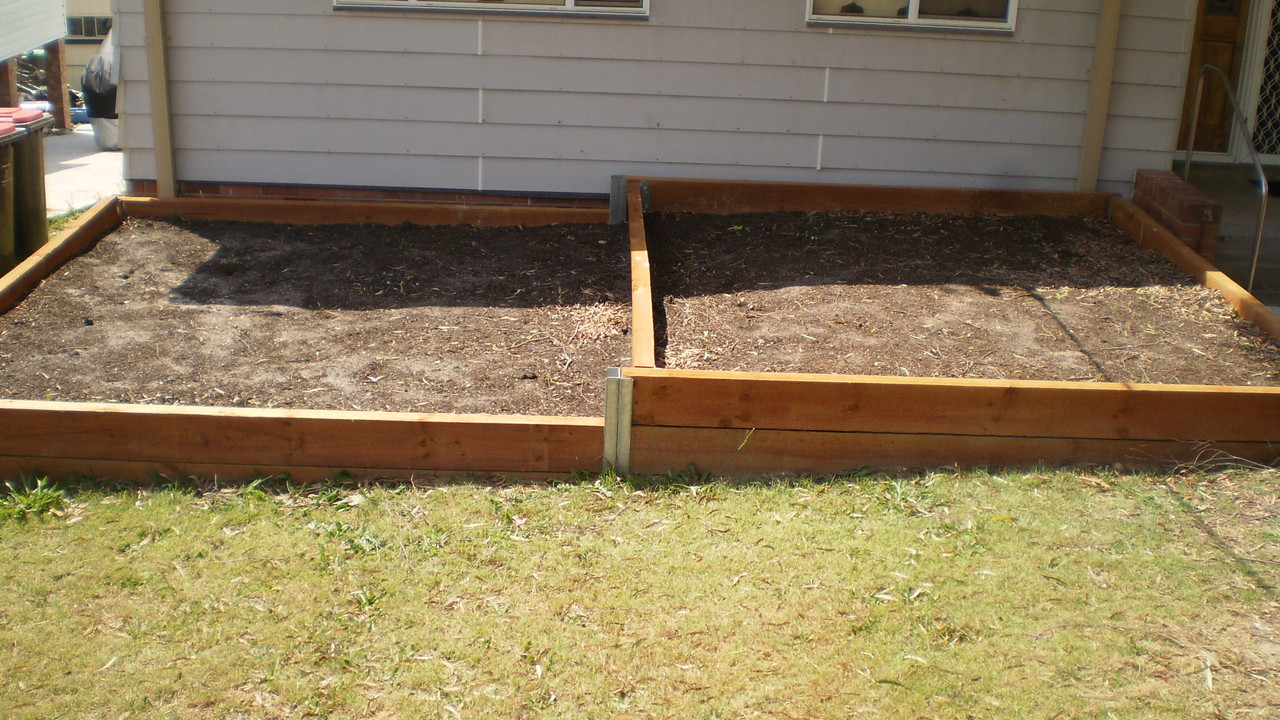 In the back yard I had built three beds 3m x 1.5m x 0.4m , the plan has always been to dedicate them to use as a herb bed, a veg patch and a berry plants patch . But again with extreme water restrictions I have left these mostly full of premium garden soil and fallow since they were completed just before Xmas 2019.
Also built a jumbo sized combination retaining wall - privacy screen - 6m x 1.5m x 0.4 - 1m deep bed , the plan has been to grow citrus and tropical fruits in this , but again been fallow since completed just before xmas 2019.
And a hockey stick shaped combination retaining wall - 3m x 3m x 0.4 - 0.8m deep + 3m x 1.5m x 0.2m bed that was allocated to grow low berry plants and pretty flowering ground covers in, also been fallow since just before xmas 2019.
hockey stick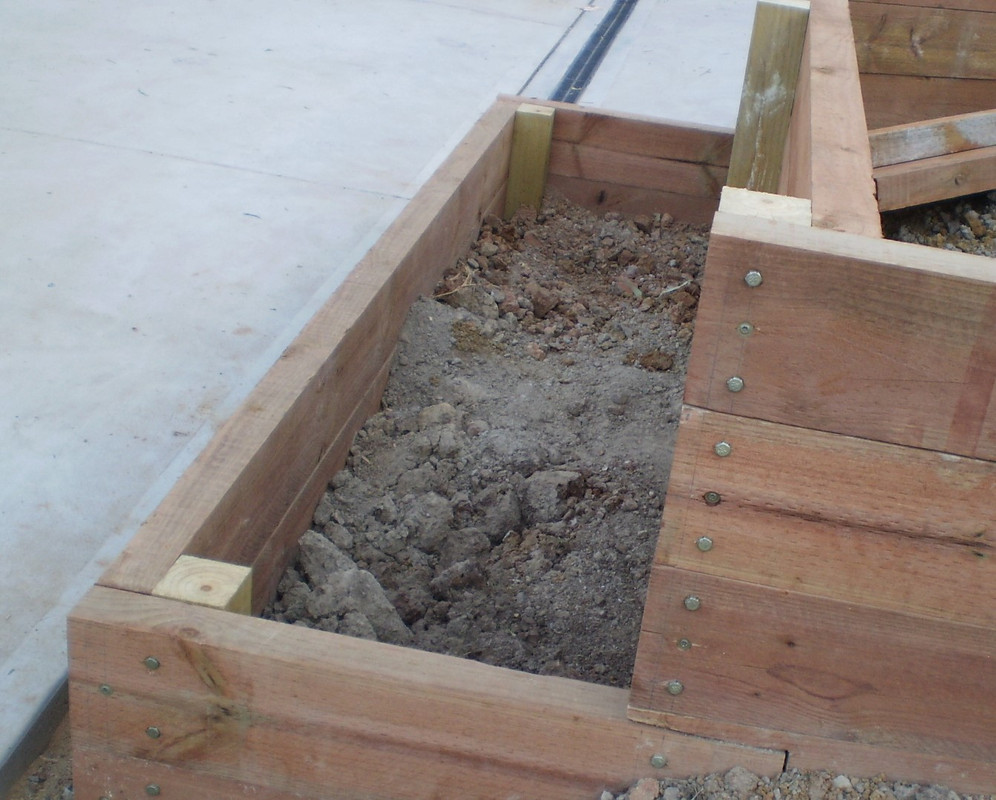 Beds before filled with soil (Nov 2019)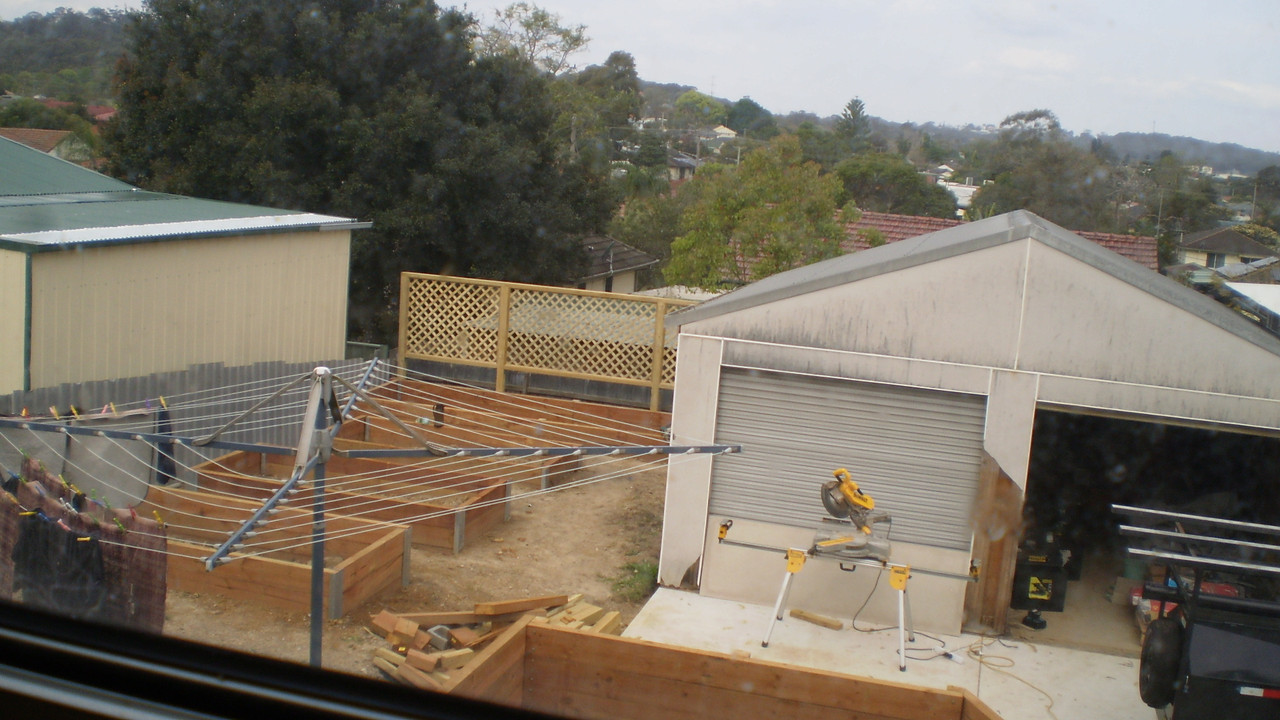 Ordered in 12 bulkabags of premium garden soil and fill all my back beds except on just prior to xmas 2019.
Been left fallow since.
Now the water restrictions have been reduced from level 2 which prohibits fixed watering systems to level 1 and with the crazed panic buying and hording and blackmarketeering of essentials and food staples as a result of the madness around covid-19 and antisocial behavours of lots of people it's now become obvious that we need to make these beds productive .
So I've gone into "partnership" with my nephew and his defacto to do microfarming using my beds , where we go halves on the cost of seedlings and seeds , they help with planting and weeding , and we'll take care of the watering and some weeding , and we'll share produce while the national emergency is on going and while getting veg and greens and herbs in the supermarkets remains near impossible which may happen for the rest of 2020 and beyond.
This way we can provide veg, herbs, root veg and fruit for 6 people ( at least a large part of our needs ) and our situation becomes less uncertain.
Ordered our seeds in packets from a wholesaler I've dealt with before as the shelves have stripped here at Woolworths, Kmart, Coles, Bunnings etc and most garden centres locally have sold out of seeds.
My seeds are as follows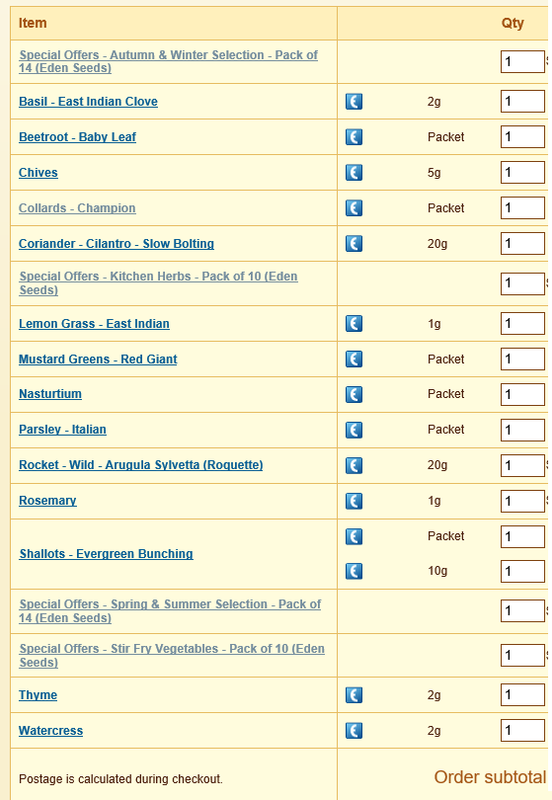 where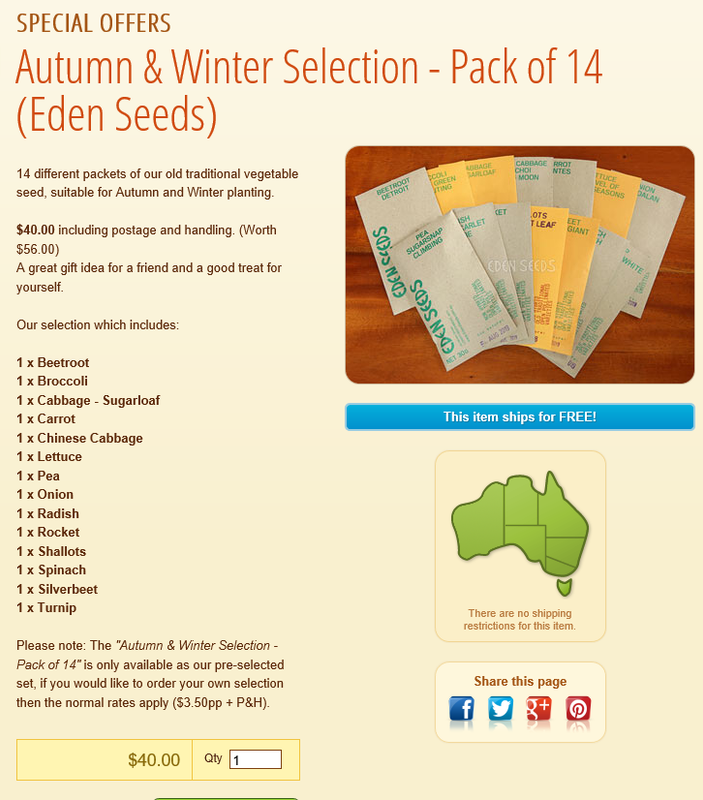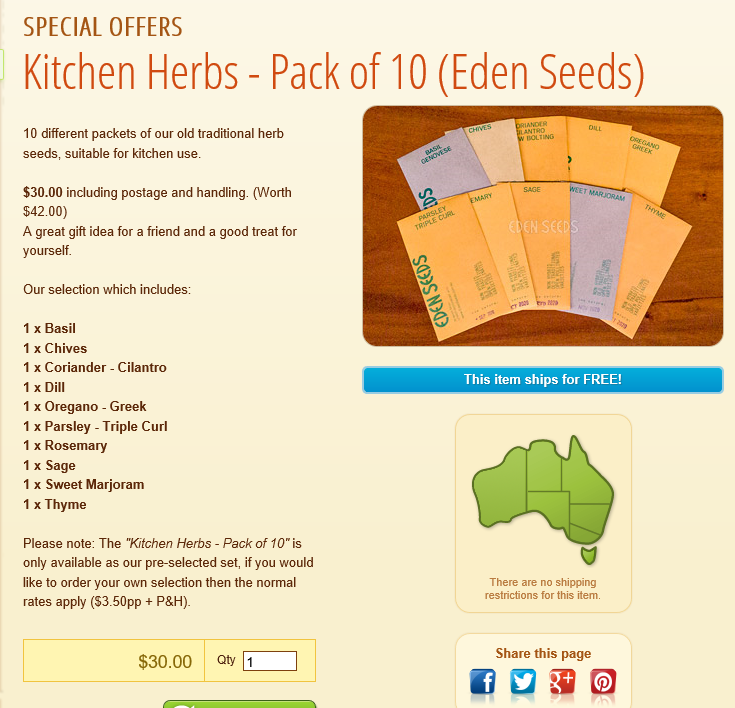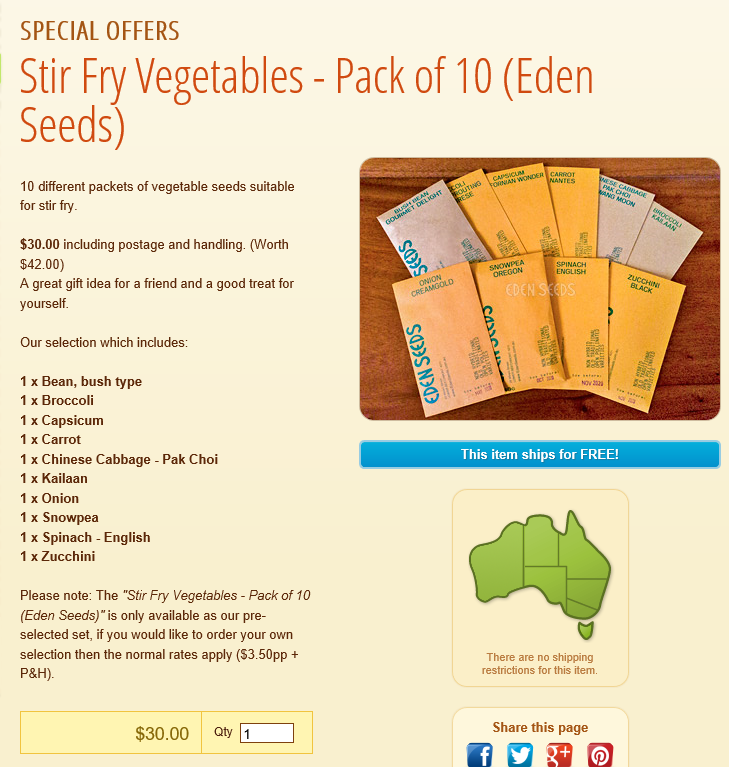 Wasn't cheap , but cheaper than regular Bunnings prices , and we expect we can get a lot food from each pack of seeds when the plants have grown are ready to be harvested.
Will also be buying greens , root veg and herbs as seedlings but these are hard to find due to panic buying . But I've arranged to have our order added to the next order placed by the local gardening nursey centre , I just need to decide on how many of each variety and they will then order them and deliver to use when they arrive .
The seedlings will kick start the microfarm's productivity so we wont have to wait a few months to get fresh produce to eat.