Finally got a pack of Sourdough Bread mix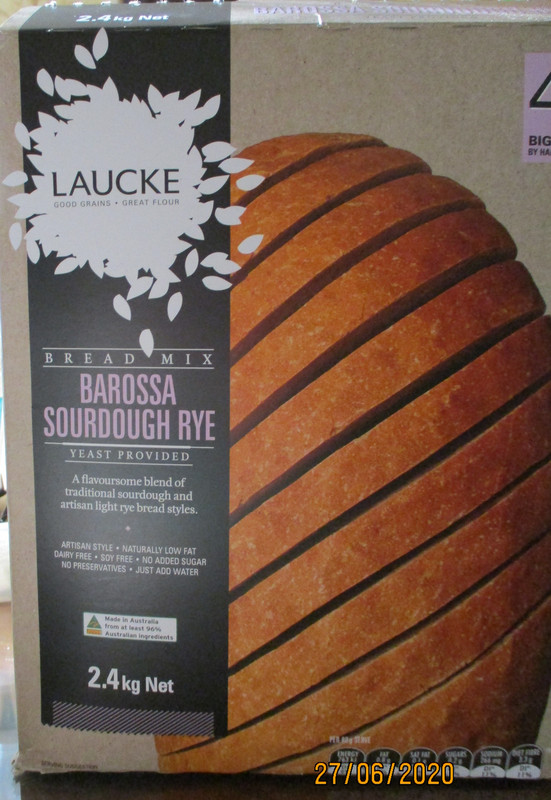 Enough in the pack to make 5 loafs.
Process : Menu 10.
Next time we might make the dough in the machine and transfer to a deep bread pan to finish in the oven to get a "prettier" loaf.
Result : smelt wonderful and aromatic while baking , and really interested Gutzy the Water Dragon who was up and tasting the air the whole time the loaf was baking and cooling . Got my tastebuds going too.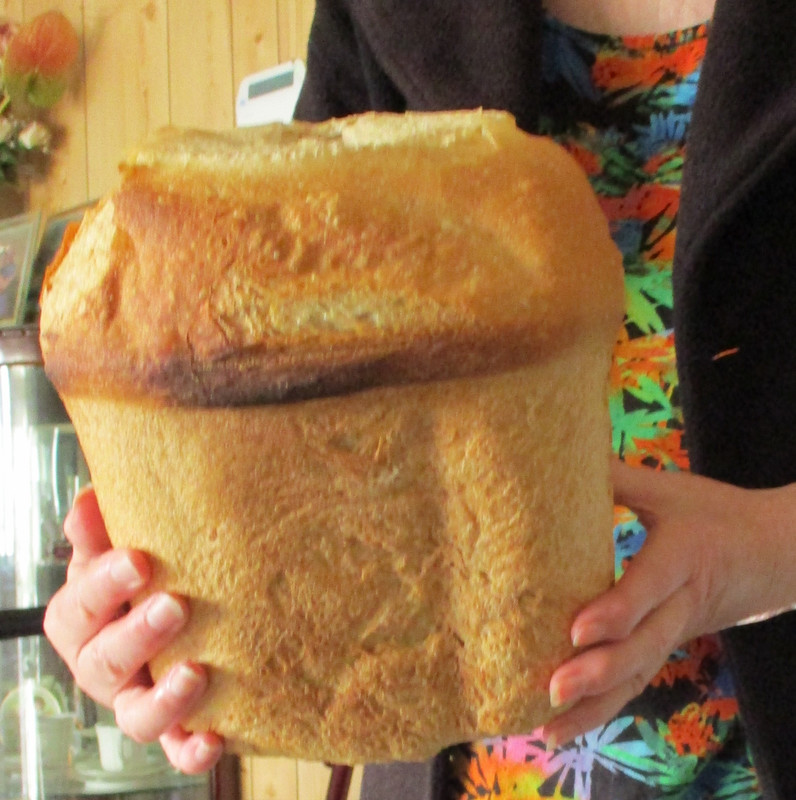 Loaf was too tall ! hit the lid of the machine .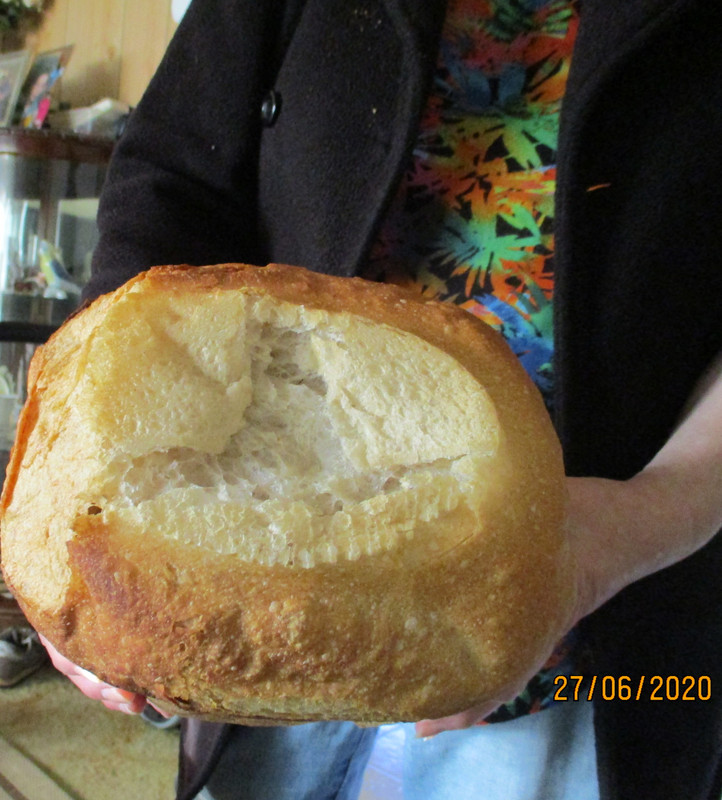 Really tasty crust bits.
Fixes :

Beautiful soft tasty bread , even the crust is soft ( we bagged it in a sealed freezer bag overnight to cool and this made a huge difference - moisture that might have been lost was taken up by the crust ).