This is juvenile wild eastern water dragon has been hanging out in my front yard ( loves my tree and really loves those dead crickets I've been tossing onto the lawn ( for the water skinks and geckos ).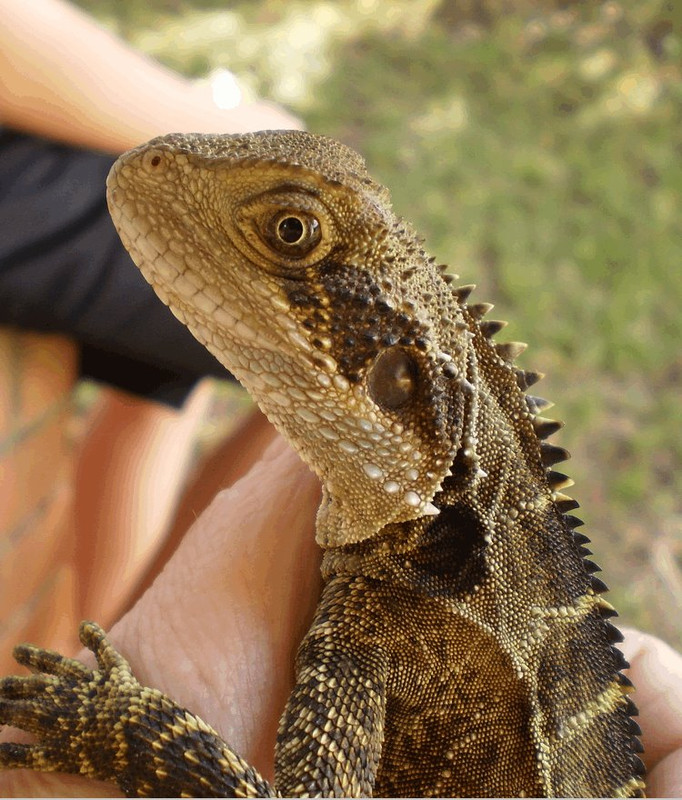 Been taking crickets from my fingers occasionally , today she let me pick her up - a couple of nice juicy superworms ( they arrived this afternoon ) did the trick …. nom nom nom .
Cheakie is not the least bit phased by this dragon , he even stole a few crickets right from under her nose this afternoon.