[TOPIC AUTO-LOCKED DUE TO INACTIVITY]
Came across this when talking to a BTS keeper .
Developed based on science and in the Merck Vet Manual :
http://www.completecritter.com/bearded-dragon.html
In a nutshell , and this will be an eye opener for many ! FOR ADULT BEARDED DRAGONS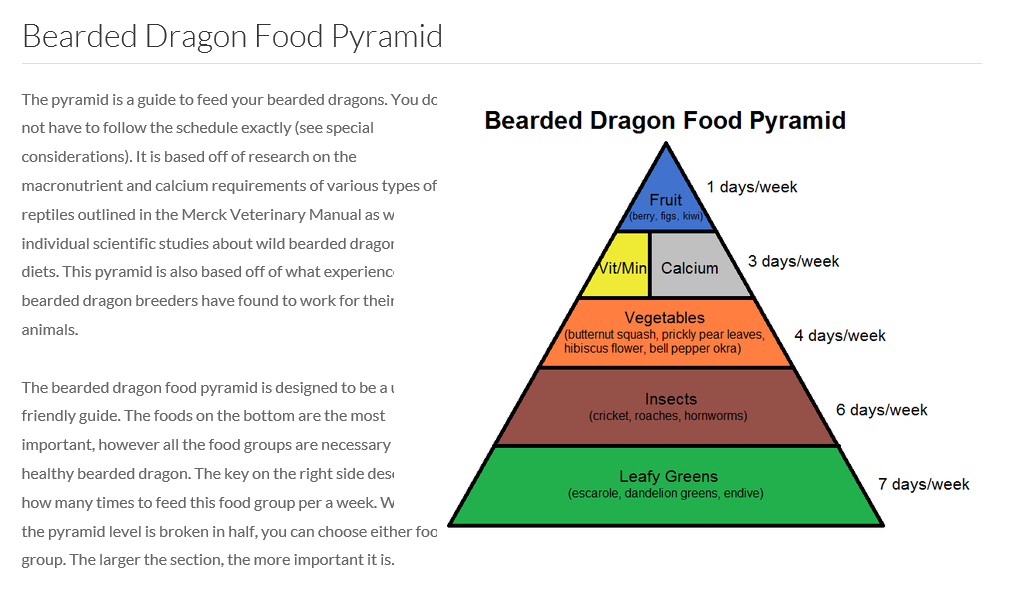 For younger dragon , insects everyday , calcium everyday.