[TOPIC AUTO-LOCKED DUE TO INACTIVITY]
Hey BD type people,
The weather is finally nice enough to take Miles outside.
He's about 17 inches long from nose to tip of tail.
Do you have any recommendations for lizard harnesses? I would like to keep it affordable, but good quality.
I just feel like this would at least keep him from getting away from me if he chose to do so.
Thanks.
- Sarah & Miles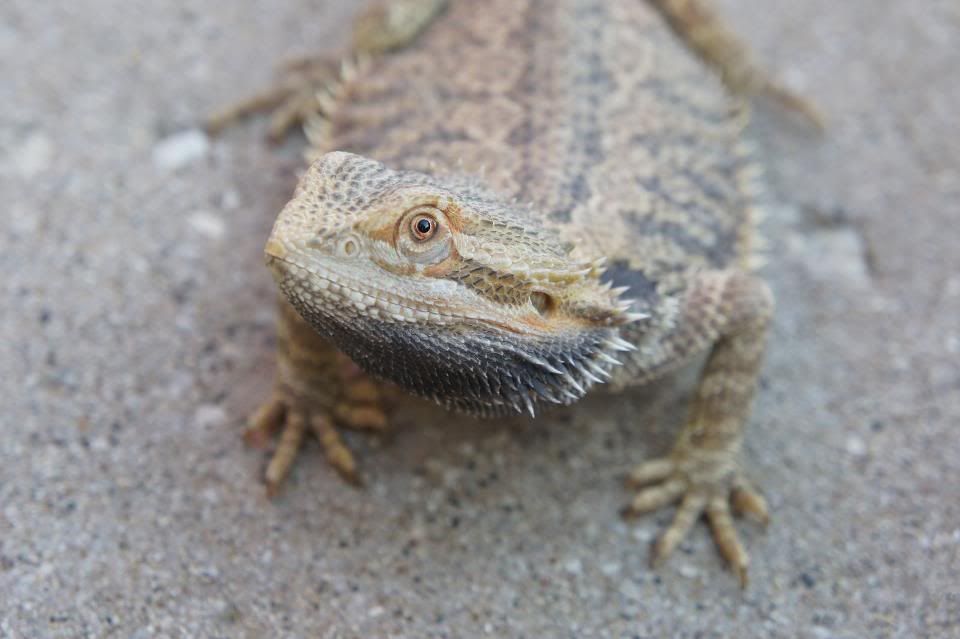 Photo of Miles outside for the first time enjoying the sun. His beard is a bit black because of the breeze that came and went. But he still had a good time.